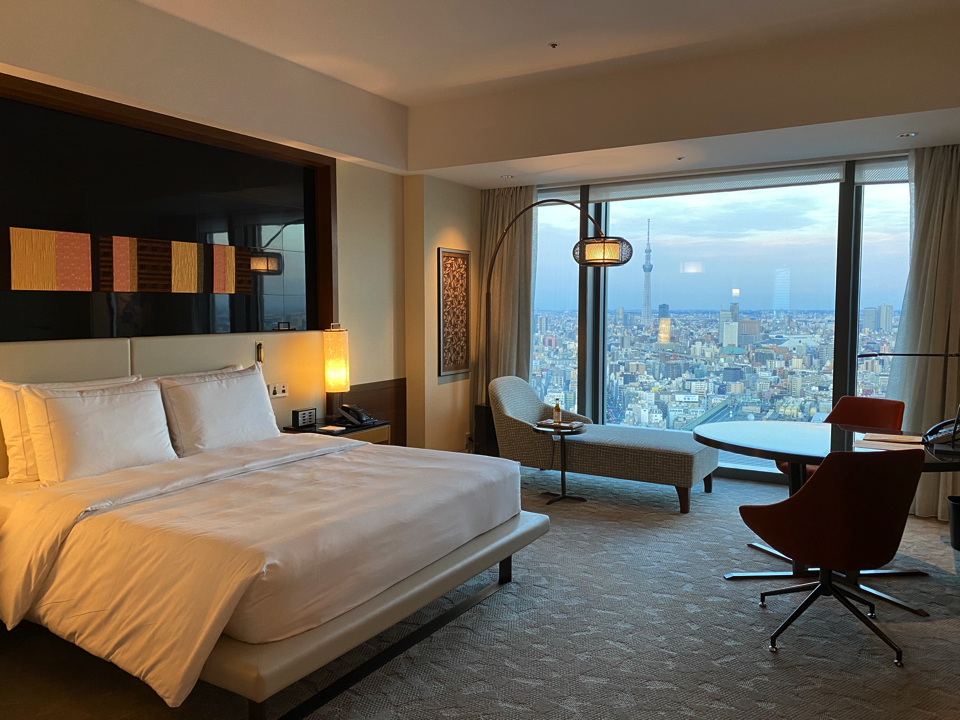 Detailed review & photos "Mandarin Oriental Tokyo"
You can enjoy shopping because there is a commercial facility COREDO and a department store Mitsukoshi nearby. There are many buildings, but the cityscape is beautiful and calm, and the city is more visited by adults than young people, so you can spend a quiet and calm time. At night, there is almost no traffic and you can enjoy a different atmosphere of the city. There is a movie theater nearby, so I watched a late show, took a short walk around the area and returned to my room.
The staff responded to me politely. I was able to check-in smoothly.
The hotel is connected to Mitsukoshimae Station, you can get to the hotel without getting wet on rainy days, and the location is excellent. However, there are many subway exits, so if you do not take the exit closest to the hotel you will have to walk a little. There are also many restaurants and shops in the area, so you will not have any trouble finding a place to eat or to go shopping.
I had a nice stay at this hotel. It was a calm and quiet hotel to spend time in. The room was big and luxurious with a panoramic view of Tokyo. I spent most of my time in the room, but I was satisfied just by being in the room, and the time passed in no time. The night view from the room was also wonderful, and it was a waste to sleep. It is not a reasonable hotel, but worth staying at.
Recommended hotels in Tokyo