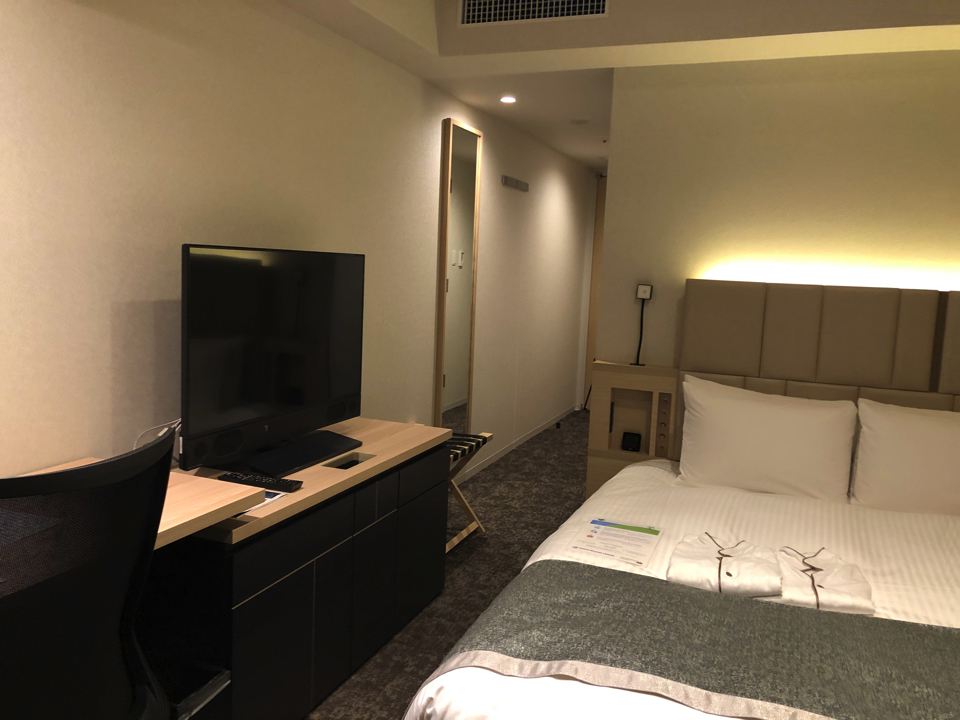 Detailed review & photos "Daiwa Roynet Hotel Tokyo Kyobashi"
There were no restaurants in the hotel.
There were no supermarket around the hotel, but there was a convenience store on the ground floor, so it was very convenient for late night check-in. The main street is right in front of the hotel, so it's bright at night and it's safe to go out. It is very easy to catch a cab on the street. There were many restaurants in the area, but they were mainly closed at night.
There were many kind staff. Check-out was smooth and fast. There seemed to be many young guests.
I left the Yaesu exit of JR Tokyo Station and arrived in about 5 minutes on foot. If you come on the bullet train, I think the hotel is in a very convenient location. There were many other luxury hotels and buildings with restaurants around the hotel.
I had a very satisfying stay at this hotel. In particular, the bathroom was luxurious, and I was able to spend an elegant bath time. It was good to be able to experience the rain shower for the first time. The staff was also kind and liked. The hotels around here were cheap and I was very happy with it. It is very easy to access from Tokyo Station. This hotel was a 10/10.
Daiwa Roynet Hotel Tokyo Kyobashi
Recommended hotels in Tokyo