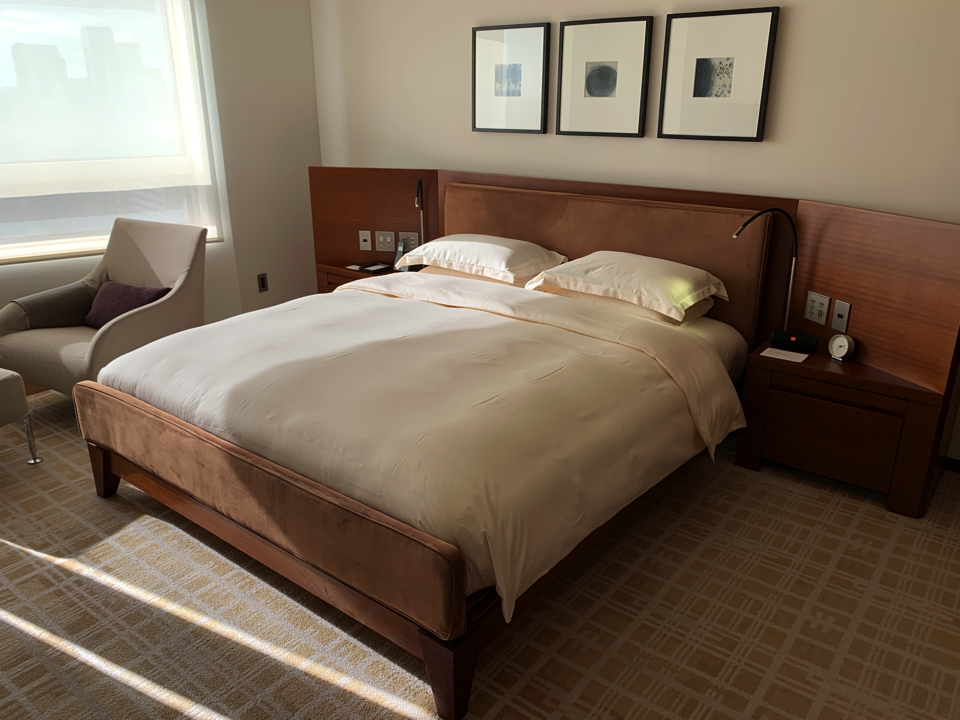 Detailed review & photos "Grand Hyatt Tokyo"
I did not eat at any of the restaurants this time, but I got the impression that it has everything such as French, Italian, Japanese, Chinese and a steakhouse. In addition, dining on the terrace has been popular for a long time, and it seems that it can be used in all scenes such as afternoon tea at lunch, brunch on Saturdays and Sundays, and all-you-can-drink champagne at night.
There are clothes shops, gourmet food, observatory, museum, etc. in Roppongi Hills, and you can enjoy many things, so even those who are sightseeing in Tokyo can spend time without getting tired. In addition, there are more foreigners than in other areas, so this hotel is also recommended for those who want to enjoy the international atmosphere. Even though I live in Tokyo, it was very refreshing because I could enjoy the spa and pool slowly in the hotel, which was different from usual. There are also plenty of eateries, with a variety of choices, from casual to Michelin-starred restaurants. In particular, I felt that there were many steakhouses and yakiniku restaurants. It was quieter than I expected at night, and I didn't wake up to any sound from the outside.
The hotel staff were warm but very fast paced. They have a wealth of experience in all kinds of customer service, including businessmen, executives from overseas, and tourists. I have never felt uncomfortable during my stay, and I felt that the urban and cool appearance also values ​​the Japanese hospitality.
If you go through Roppongi Hills from Roppongi Station, you can go without getting wet in the rain, so I think it is convenient for people who have a sense of land. However, since the construction of Roppongi Hills is complicated, it may be difficult for those who are visiting for the first time to get around to places. It is easier to go around to the main street to the hotel without going through Roppongi Hills, or take a taxi from a terminal station such as Shibuya.
I had a very nice stay at this hotel. There are three reasons. First of all, I was able to spend comfortably in the hotel without getting bored. The room was spacious with furnitures and home appliances that had a calm design but still had good functionality. The bath towels were fluffy, the bathtub was spacious and the sheets were of good quality, so I felt that there are many things that can be understood only after experiencing it, beyond the atmosphere of the room seen from the reservation site. Also, the bath attached to the spa had a modern and sophisticated atmosphere, and the staff's attentive service was good. The second reason is that the hotel is located in a complex facility that can be reached from the station without getting wet. For dinner, I went to Hawaiian Dining in Nishi-Azabu, but I used a restaurant like a hideaway in a residential area, which was different from the exciting impression of Roppongi. The next day, I felt that it was an area where you can enjoy meat and gourmet food at the BLT Steak House that landed in Roppongi 1-chome from the United States. This is not cheap hotel, but I highly recommend staying here on a special occasion.
Recommended hotels in Tokyo