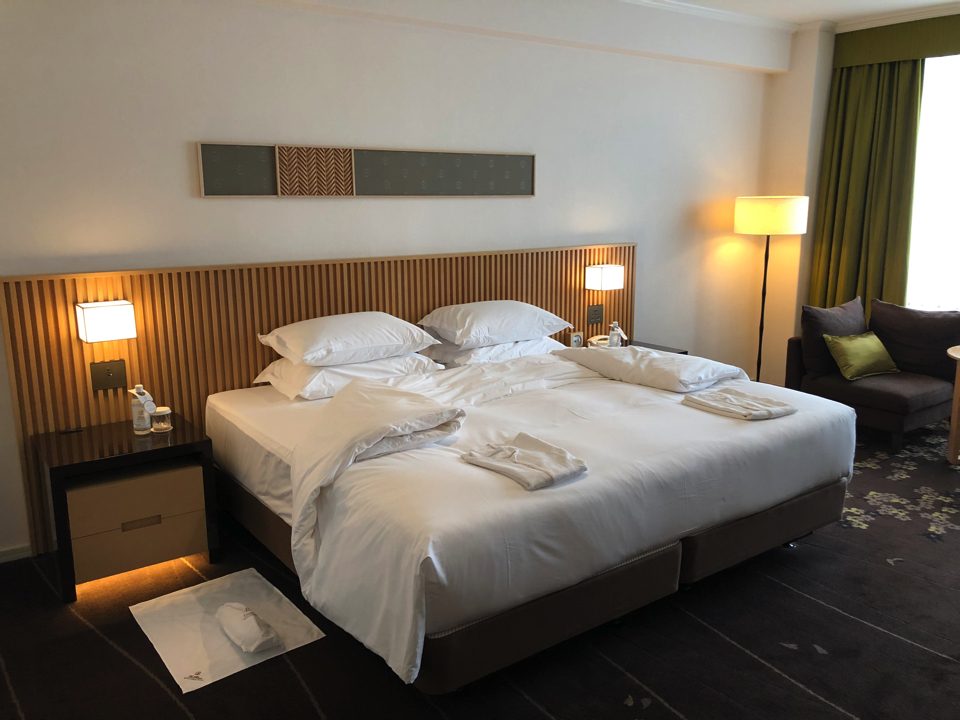 Check it Out! "The Prince Sakura Tower Tokyo, Autograph Collection" Explicit Review
The premises of the Prince Hotel was very quiet and calm, but there are pachinko shops and cheap shops around Shinagawa Station. The Hara Museum is about 10 minutes away by taxi. There aren't many places to enjoy shopping, but it was a quiet place once you enter the alley. It may be better to stay away from Shinagawa for shopping. The area around Shinagawa Prince Hotel is very lively with many young people and children. There were several shops like food courts where children and young people gathered.
The staff were very calm, thoughtful, polite and very positive. The outside garden was taken care of very well.
Shinagawa Station is about 5 minutes away on foot. There is a limousine bus from the station, so if you have a lot of luggage, you should ride the bus. It is very convenient because it takes about 30 minutes from the airport. It was easy to get to Haneda Airport without the bus getting too crowded.
I was very satisfied with my stay at this hotel. The room was very clean and spacious, so I was able to spend a comfortable time. In addition, I enjoyed a relaxing walk in the garden even though the hotel is near the busy area of Shinagawa Station. I spent more than half a day around the hotel and had good cooperation with other Prince hotels. I had a great time enjoying coffee and going to the next hotel and taking care of my luggage. I think this hotel is good for people who want to spend time at the hotel without going out so often. The Sakura Tower did not have a shop, so it was a little inconvenient, but there was one in Shinagawa Prince so I was able to shop there.
The Prince Sakura Tower Tokyo, Autograph Collection
Recommended hotels in Tokyo