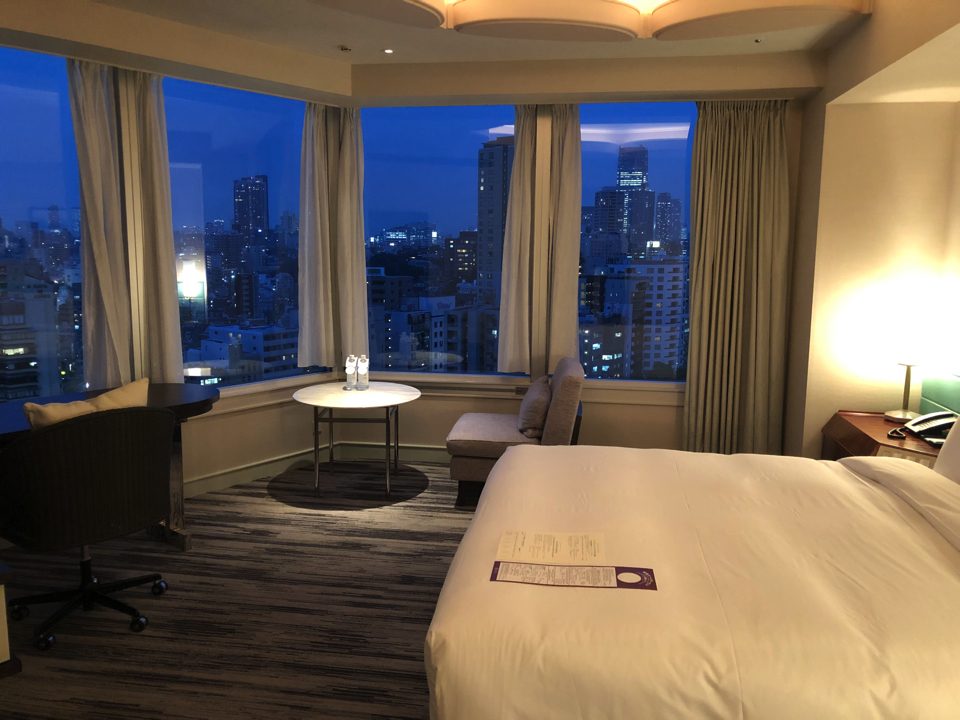 Detailed review & photos "The Prince Park Tower Tokyo"
There were many restaurants and bars in the hotel.
The "Tokyo Tower" is right by the hotel. Then there is Shiba Park, which is full of nature and a pleasant place. In addition, there is a "Taitokuin Mausoleum Somon" on the hotel grounds. Zojoji, the main temple of the Jodo sect and the temple of the Tokugawa family is right next to the hotel as well. There is also Shiba Toshogu Shrine and Maruyama Kofun, and there are many historic sites around the hotel. The surroundings of the hotel, along with the Tokyo Tower as a leisure facility, providing an environment where you can enjoy yourself without going too far.
The staff were very kind and helpful. At the sky lounge on the top floor where I had dinner, there were considerations such as providing a seat with a good view. The staff who served me lunch was also very polite and I was able to spend I relaxing time. No matter what you ask, all staff responded in a helpful manner.
It is a 2-minute walk from Akabanebashi Exit of Toei Subway Oedo Line, 3-minute walk from Exit A4 of Shiba-Koen Station of Toei Subway Mita Line, 9-minute walk from Exit A6 of Daimon Station on Toei Asakusa Line / Oedo Line, JR Line / Tokyo Monorail Hamamatsucho Station is a 12 minute walk. There is also a free shuttle bus from Hamamatsucho Station (Daimon Station) to the hotel (capacity: 41 people). Access to the hotel is very good.
I had a nice stay at this hotel! The reason is simply because the Tokyo Tower is right by the hotel. Tokyo is home to the Sky Tree and many other sights, but Tokyo Tower is main symbol for Tokyo. For example, Paris is the Eiffel Tower, and Tokyo is the Tokyo Tower. So I recommend this hotel where you can fully enjoy the Tokyo Tower. Couples can enjoy the "Light Legend," and families can climb the Tokyo Tower and play a lot. Of course, the service of the hotel is undisputed and there is no doubt that you can have a extraordinary experience. Stroll through the hotel's garden, explore the surrounding parks, there are many historic sites, and the area around the hotel is full of attractions. Regardless of the season, I am sure that you will have a wonderful stay at this hotel.
The Prince Park Tower Tokyo
Recommended hotels in Tokyo