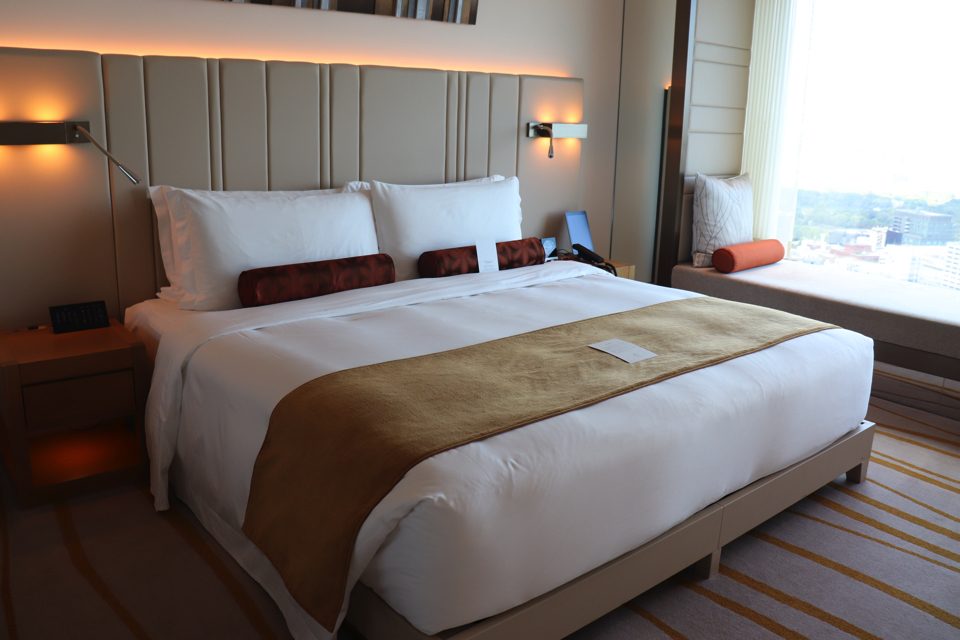 Detailed review & photos "The Prince Gallery Tokyo Kioicho, a Luxury Collection Hotel"
The Akasaka area where the hotel is built has a high-class adult city atmosphere, and it had a lot of greenery and nature. There is a moat next to the hotel building, and you can rent a boat at a nearby boat house and enjoy fishing.
The staff were very polite. The response was quick and the use of this hotel was the first time, so the guidance and explanation were polite, and it was nice to feel the warmth of the staff. In the lobby lounge, drinks such as champagne were provided only on certain days of the week, and I had the opportunity to talk with the staff during that time.
The hotel is a 1-minute walk away from Akasaka Mitsuke Station and is connected to the 2nd floor entrance from Nagatacho Station. There are other stations within walking distance, so the hotel has good access from the main station and airport.
I stayed at "The Prince Gallery Tokyo Kioicho, a Luxury Collection Hotel" and it was very nice. As you can see from the name of the gallery, art is displayed here and there, and staying in an extraordinary space where you can feel the art made me excited. First of all, the view from the room and anywhere in the building is wonderful, the scenery spreading outside the large window looks like a photo and I was satisfied with just looking at the view during my stay. The hotel opened in 2016, and the facilities are still new, convenient and comfortable to use, and you can enjoy a luxurious time of relaxing in a quiet and calm space.
The Prince Gallery Tokyo Kioicho, a Luxury Collection Hotel
Recommended hotels in Tokyo