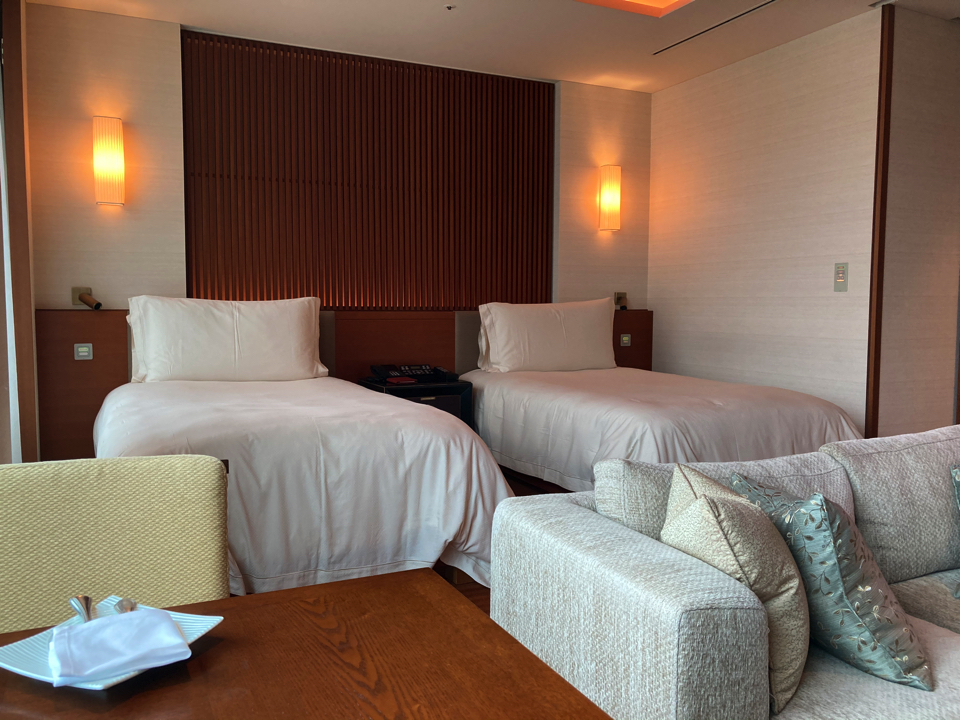 Detailed review & photos "The Peninsula Tokyo"
Hibiya Park and the Imperial Palace are within walking distance, so you can wake up early in the morning and go for a run. I got the impression that there are many cafes nearby. Also, since Yurakucho and Ginza are within walking distance, you can enjoy shopping and eating until late at night. There are many delicious Italian restaurants and izakaya restaurants that are open until late at night. Since the station is also nearby, there were many convenience stores around the hotel. You will have no inconveniences in terms of transportation.
The staff were very attentive and polite. The housekeeper came to my room in the evening and checked to see if everything was alright, and the polite response was wonderful.
The hotel is a 5 minutes walk from JR Yurakucho station. It is connected to Hibiya Station on the Hibiya Line. There are large commercial facilities such as Hibiya Midtown and many movie theaters in the neighborhood. Also, there are many restaurants in Ginza which is within walking distance.
I had a very nice stay at this hotel. The security and the measures against corona were firmly established giving me a very good impression. From the moment when I entered the hotel to the very last moment when I left the hotel, each response from the staff were polite and comfortable. In addition, the guest rooms are spacious and relaxing to spend time in. There were delicious drinks and sweets prepared in the room which I was very satisfied with. I felt as if I was at a resort when I was swimming in the pool. The staff were very attentive at the pool and gym. There were not many guests at the restaurant where I had breakfast, so I was able to relax and enjoy my meal. I would love to stay here again.
Recommended hotels in Tokyo