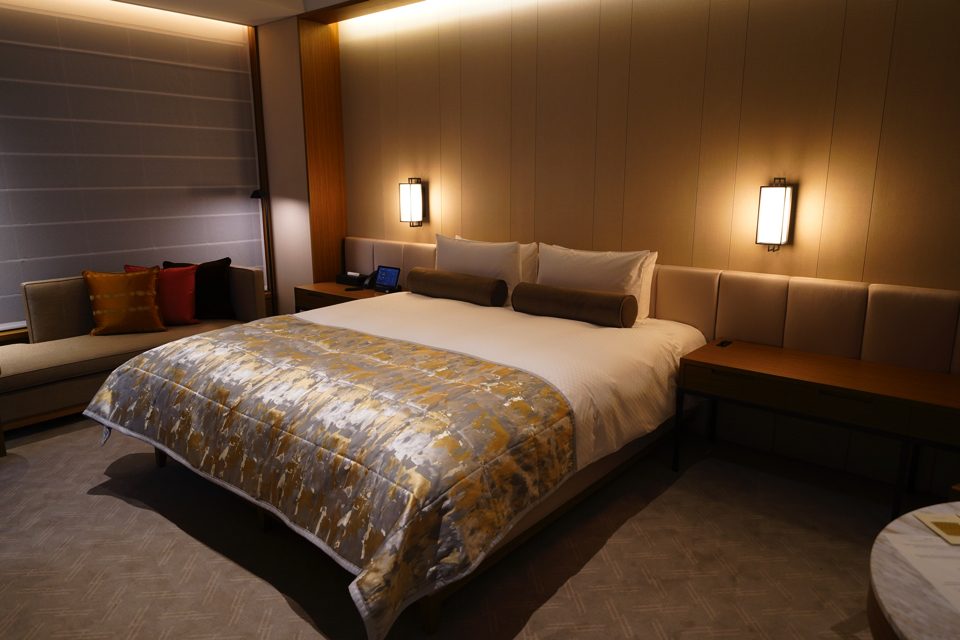 Detailed review & photos "Hotel Okura Tokyo"
I will introduce you to a couple of restaurants in the hotel.
The staff on the lobby floor told me that I can check in at the club lounge and took me there. All the staff were always smiling and everyone stopped and greeted me.
Toranomon on the Ginza Line is the closest station from the hotel, but most people take a taxi from the hotel, because you will have to walk a little ways.
I had a very satisfying stay at this newly renovated hotel. There is no dress code when using the club lounge, but it is recommended that you dress up a little. I wanted to have dinner at the restaurant in the hotel, but I could not make a reservation, so I ordered room service instead. It is better to make a reservation for the restaurant in advance. It is better to go to a convenience store before checking in to the hotel, because there are no convenience stores nearby. At this hotel, you can enjoying relaxing in your room, going to the gym, swimming in the pool, visiting Okura Shukokan and garden in the South Wing. For these reasons, I highly recommend staying at this hotel.
Recommended hotels in Tokyo