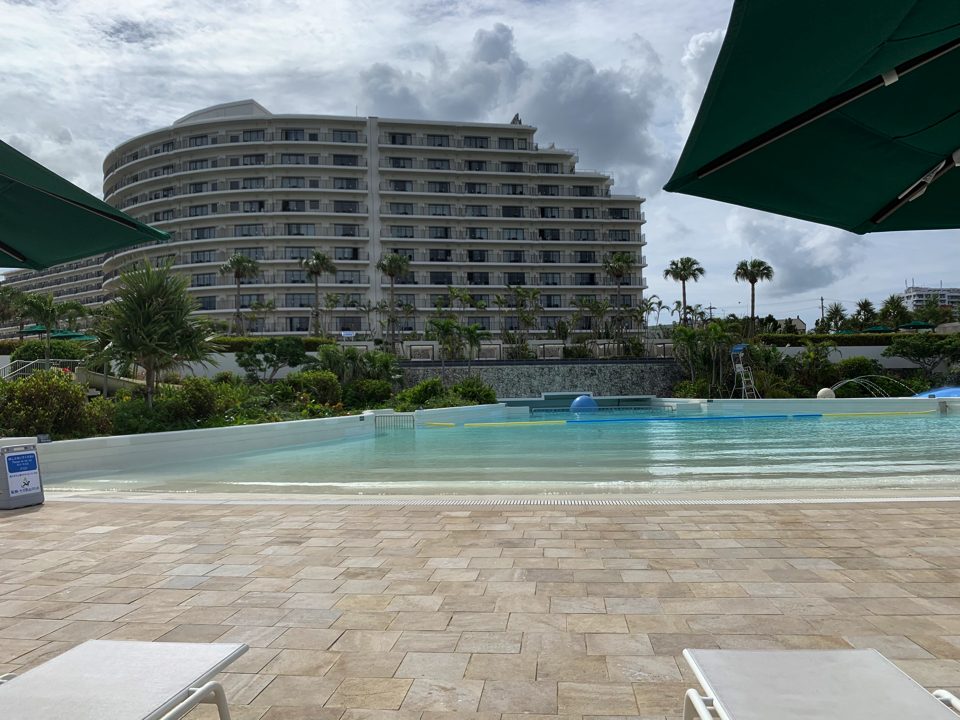 Detailed review & photos "Hotel Monterey Okinawa Spa & Resort"
I did not eat at any of the restaurants, but I was told that many have dinner here.
There are several resort hotels around and there are many tourists and I did not see many local residents. In the vicinity of the hotel, there are several yakiniku restaurants, izakayas offering Okinawan cuisine, taco rice specialty shops, and small private shops.
Access to the hotel is by car, by bus or by taxi. By using the expressway, you can go from Naha Airport to the hotel in about an hour. Until last year, buses were only route buses and airport limousine buses, but it became easier to access due to the opening of Okinawa Airport Express, which goes straight to Churaumi Aquarium. Limousine buses run one hour at a time, and you can pay and reserve seats at hotels, airports, or advance reservation sites. I felt that there were many foreign customers and minors who didn't have cars.
As you can see on many well-known reviews, there is a slight difference in hospitality between staff members. However, I never felt uncomfortable. On the other hand, it seems that there are individual differences because there is a nice experience that you can receive thank you words from those who are in charge of each time. Veteran staff, marine sports shop clerks, and outdoor beach and pool guards often have a lot of room for customer service, leaving the impression that they are very helpful.
Every time I visit Okinawa I stay at this hotel. I was satisfied with both the service and the facilities. When you arrive at the airport, you can get a feeling of visiting because of the atmosphere and greenness peculiar to Okinawa, but if you come to this hotel and look at the sea from the entrance, you will be surrounded by happiness. The pillars and window frames of a hotel with a high ceiling are like a picture frame. It is a scenery unique to Okinawa.
Hotel Monterey Okinawa Spa & Resort
Recommended hotels in Okinawa