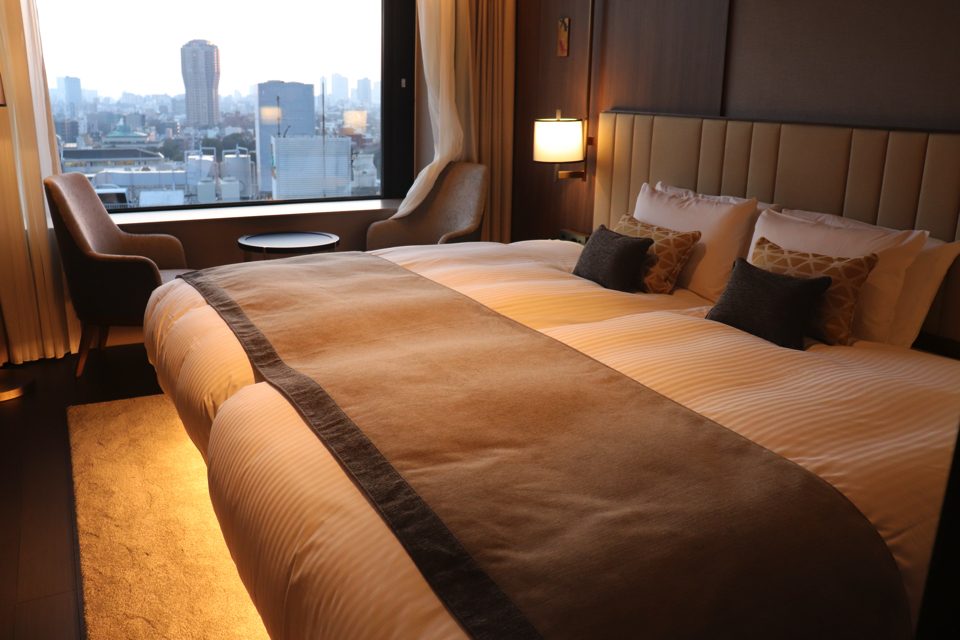 Detailed review & photos "Mitsui Garden Hotel Roppongi Tokyo Premier"
The "Balcon Tokyo restaurant and bar," located on the 14th floor of the top floor, offers specialty dishes made with carefully selected domestic ingredients and organic vegetables. It is open for breakfast and dinner only, and can be used as a guest lounge from 11am to 4pm after breakfast.
The hotel is located in the center of Roppongi. Although it is close to Tokyo Midtown and Roppongi Hills, it is a lively environment where commercial facilities and restaurants, but it is also close to the high-end residential area with embassies and educational facilities, so it is also a calm area.
The staff were polite.
It is about 5 minutes on foot from Tokyo Metro, and about 7 minutes on foot from Roppongi 1-chome Station on the Tokyo Metro Namboku Line, so it is conveniently located with good access to all parts of central Tokyo.
"Mitsui Garden Hotel Roppongi Premier" was a modern, sophisticated and very cozy hotel. The design, which incorporates traditional Japanese beauty, was fashionable and calm like a museum, and the many types of guest rooms were functional and spacious. All rooms had a separate bathroom and toilet with plenty of amenities provided. I visited this hotel only to write a report, but it is a hotel located in the center of Roppongi, with excellent access to various parts of central Tokyo, so I would like to stay here some other time if I have the chance to.
Mitsui Garden Hotel Roppongi Tokyo Premier
Recommended hotels in Tokyo