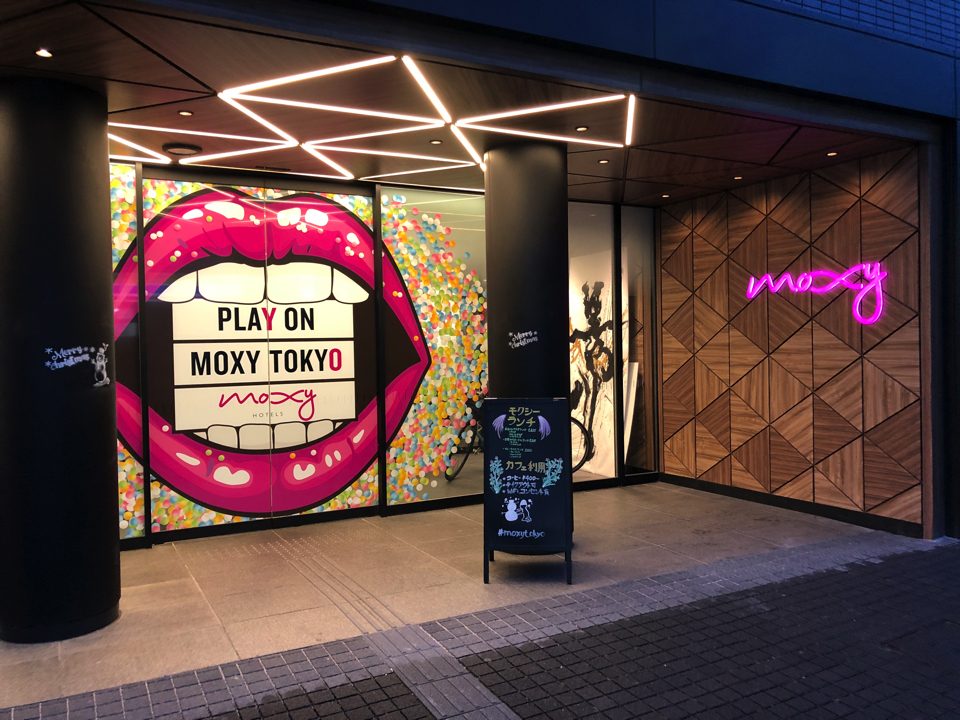 Detailed review & photos "MOXY Tokyo Kinshicho by Marriott"
The hotel was near a station in Kinshicho, and was in a lively place with many restaurants around. The night I stayed was a Saturday and it was lively outside at night, so I can not recommend staying here for those who prefer quietness, but there is a mini stop opposite the hotel, there are many restaurants and shops, so it is a convenient environment. It is also close to sightseeing spots such as "Sky Tree" and "Asakusa."
There was nothing that was particularly great about the staffs correspondence, but they were nice.
The hotel was about a 5-minute walk from Kinshicho station. Kinshicho is a convenient location with easy access to major terminal stations such as Shinjuku, Tokyo, Shinagawa and Shibuya without having to change trains.
I had a nice stay at "Moxy Tokyo Kinshicho." The inside of the hotel is stylish with high design, and guest rooms like overseas apartments are fashionable but functional and comfortable. The pop decoration that looks nice in photos and the unique atmosphere that is not very common in other hotels was something you can only enjoy here. There were facilities to play, and it was more like a hotel to stay at to have fun. Overall, was a cozy and comfortable hotel.
MOXY Tokyo Kinshicho by Marriott
Recommended hotels in Tokyo