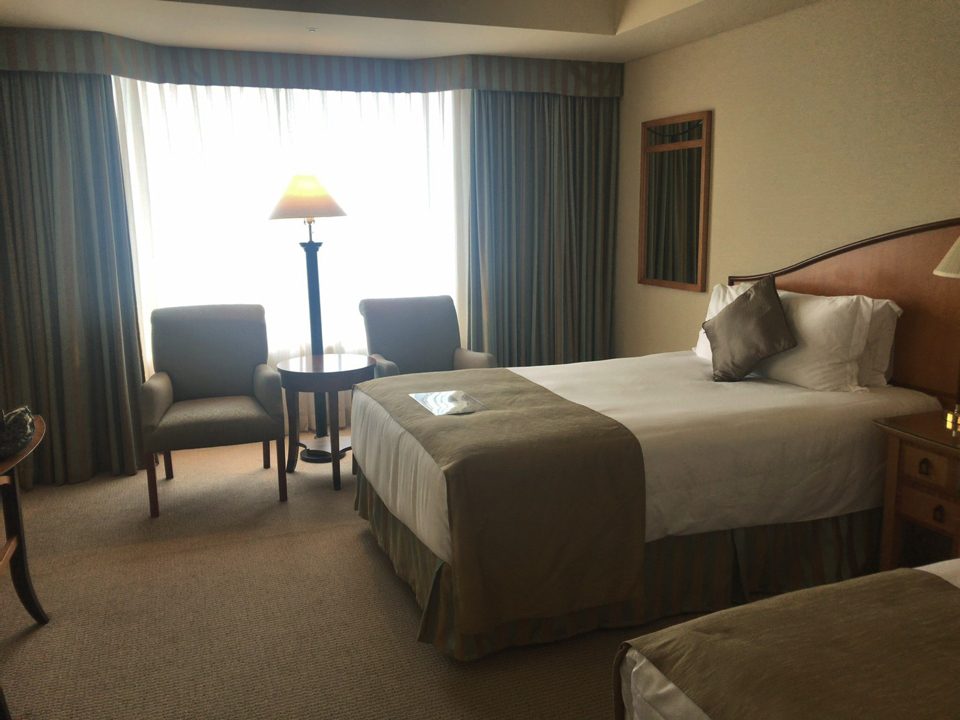 Detailed review & photos "InterContinental Tokyo Bay"
The area around the hotel was very quiet. There were not many people walking around and only a few cars passing by. There was a park a 3-minute walk away which was a relaxing place. On the map, the nearest convenience store from the hotel was closed on Saturday and Sunday. Therefore, I bought drinks at a convenience store a 10 minute walk away. There was also a beef restaurant in about 10 minutes. There were no supermarkets within walking distance. There were not many shops around, but there are many restaurants in the hotel, it was not a problem.
The staff responded very politely. Since it was my friend's birthday, I asked if there was a special plan. He told me that they can store wine in the fridge downstairs for free, and that they can do something special for room service.
Takeshiba Station was close with less than a 5 minute walk. However, it was a bit troublesome because I had to change trains to get to the main station. It takes 4 minutes to Shimbashi Station. Changing trains was a little troublesome, but other than that it was a convenient location.
I had a very nice stay at this hotel. I was able to spend as relaxing time with my friend. The staff were very friendly and helpful. Although there was no special birthday service, they were able to make my room the corner room and the night view was amazing. I like a hotel with a large and clean bathroom, so I was very satisfied with the room I stayed in. It was nice to have a good coffee machine and to enjoy delicious coffee in the room. There were a lot of choices on the room service menu. This time I did not order room service, but I would like to order something the next time I stay.
InterContinental Tokyo Bay
Recommended hotels in Tokyo