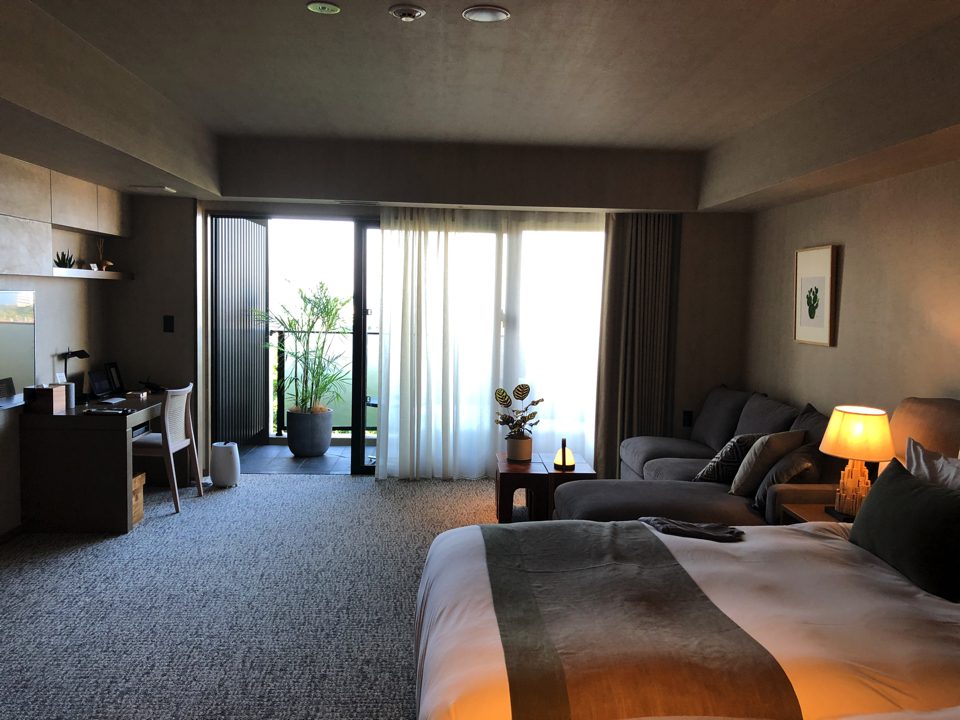 Detailed review & photos "Glamday Style Okinawa Yomitan Hotel & Resort"
The hotel is located in a residential area of ​​Yomitan Village, along the main road. The hotel was built so that it was isolated from the surroundings, and the site was private.
Correspondence of the staff was polite and good. There were some unfamiliar parts because it was just open, but I think that there is no problem if you get used to it over time.
It is about an hour's drive from Naha Airport. It is best to head to Zanpa Cape in Yomitan Village.
I had a very nice stay at this hotel. It was a very beautiful hotel because it just opened. The calm shades of gray both inside and outside gave us a feeling of adult private space. The food at the restaurant was delicious and the price was reasonable. The hotel has many facilities such as an infinity pool and large rooms, so it is a recommended hotel for those who want to spend a relaxing time at a resort hotel.
Glamday Style Okinawa Yomitan Hotel & Resort
Recommended hotels in Okinawa