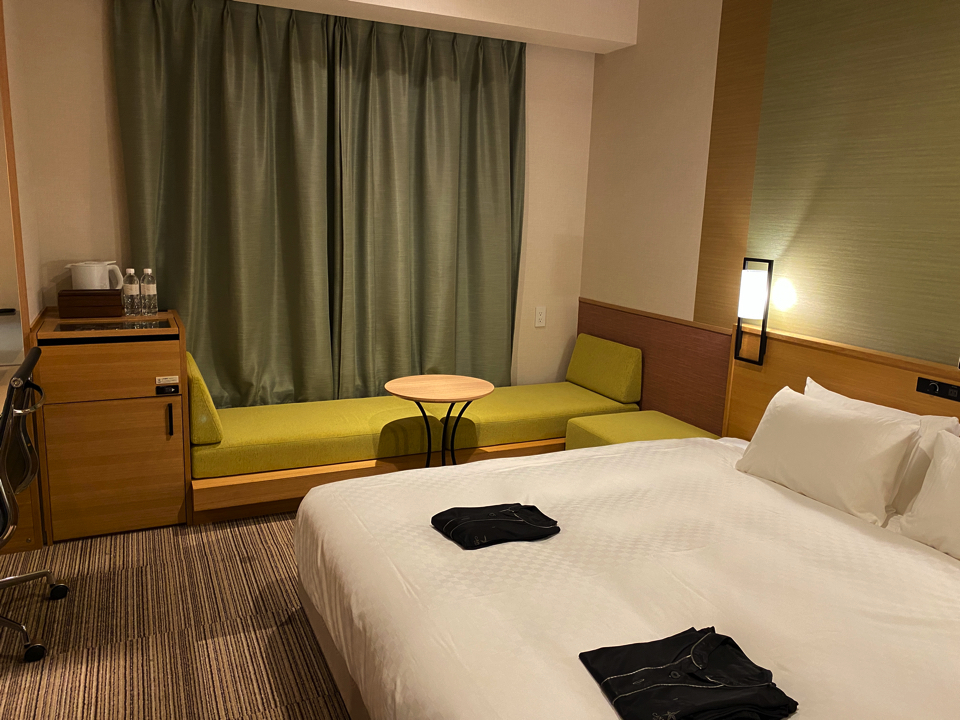 Detailed review & photos "Candeo Hotels Tokyo Shimbashi "
The hotel is located in a lively place near Shimbashi Station, and there were many convenience stores and restaurants in the vicinity. This is a business district, so it is quiet at night.
The staff's response were very polite. The cleaning staff greeted me in the hallway as well and the atmosphere of the hotel was very good.
The hotel is located a 4-minute walk from JR Shimbashi Station, is within walking distance of Ginza and Shiodome and has easy access to the surrounding area and the city center. It is also a 10-minute walk from Toranomon Station, a 10-minute drive from Tokyo Station and a 5-minute drive from Hamamatsucho Station.
I had a nice stay at "Candeo Hotels Tokyo Shimbashi." This is a stylish hotel with relaxing rooms. It also has easy access to Shimbashi Station with many restaurants nearby. There were many shops and pedestrians on the main street, but it was quiet around the hotel. The large communal bath had a sauna which was very pleasing to me. Overall, it was a stylish hotel with a good atmosphere in a very convenient location.
Candeo Hotels Tokyo Shimbashi
Recommended hotels in Tokyo