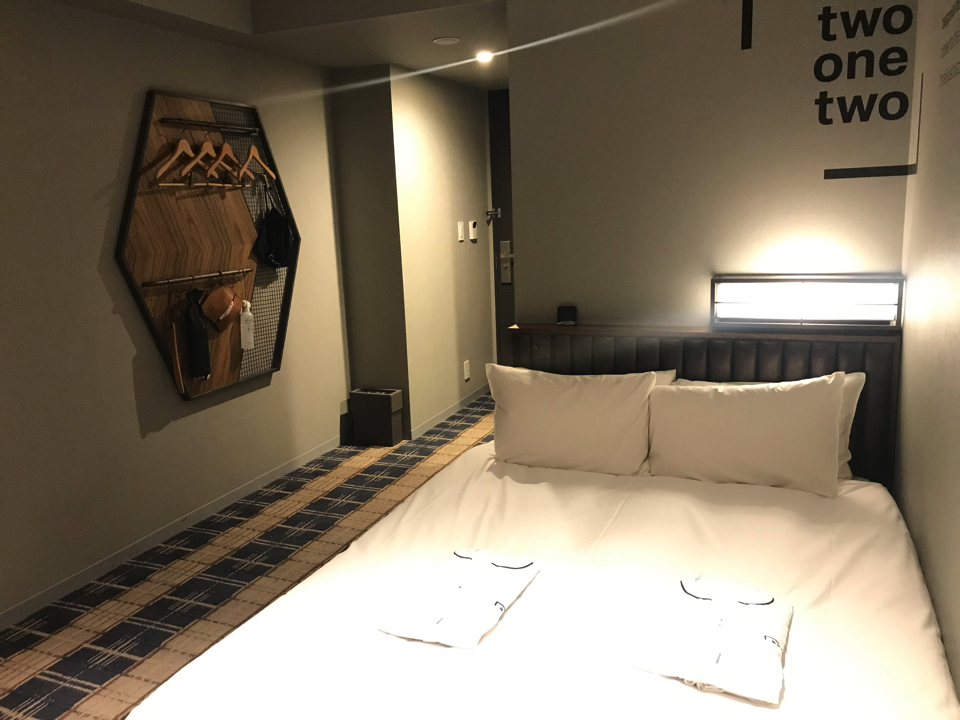 Detailed review & photos "Bespoke Hotel Shinjuku"
Review Contents
Stay Info
Room type:Double Room
Stay nights:1 night
# of people:2 people

I decided to stay at the "Bespoke Hotel Shinjuku" because it is well known as a life style hotel with a stylish interior that was designed by a famous designer who has designed many other hotels. It is also a very reasonable hotel.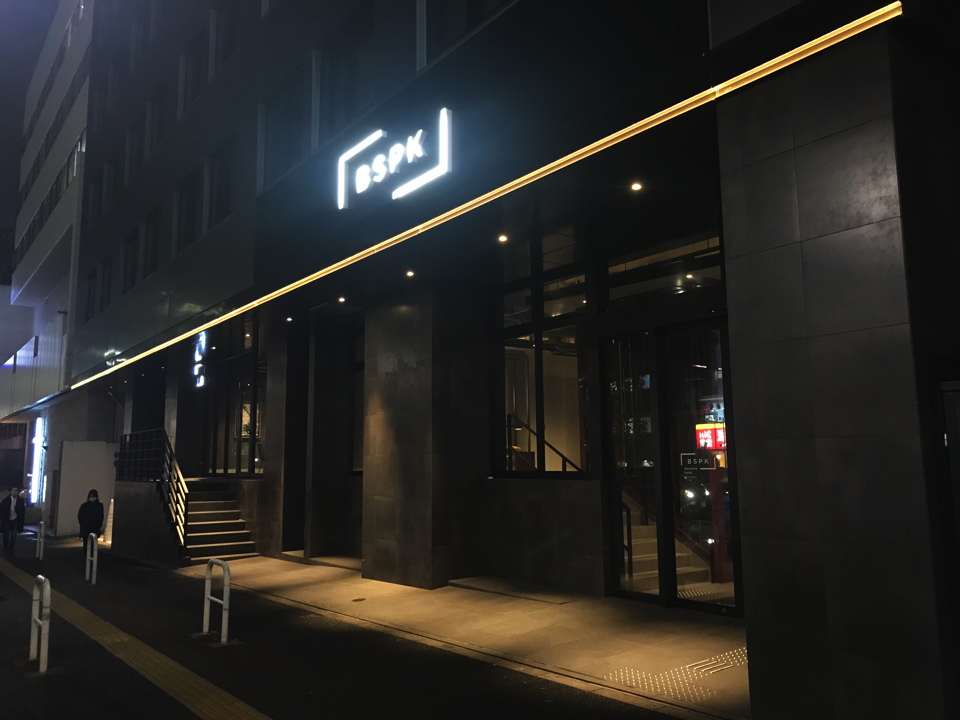 The hotel looked dark from the outside.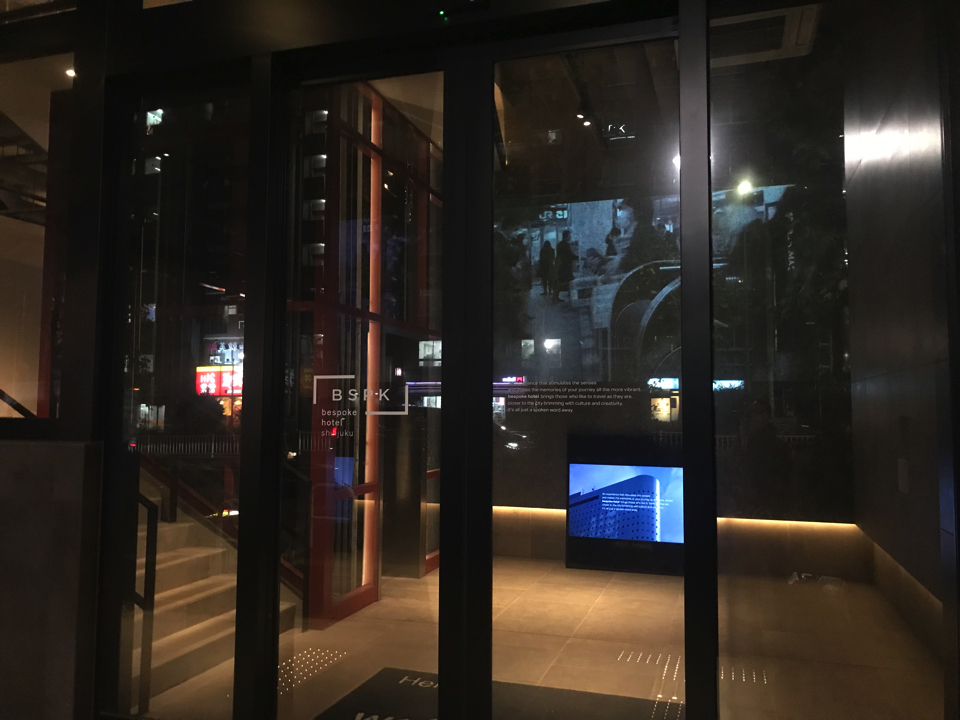 Entrance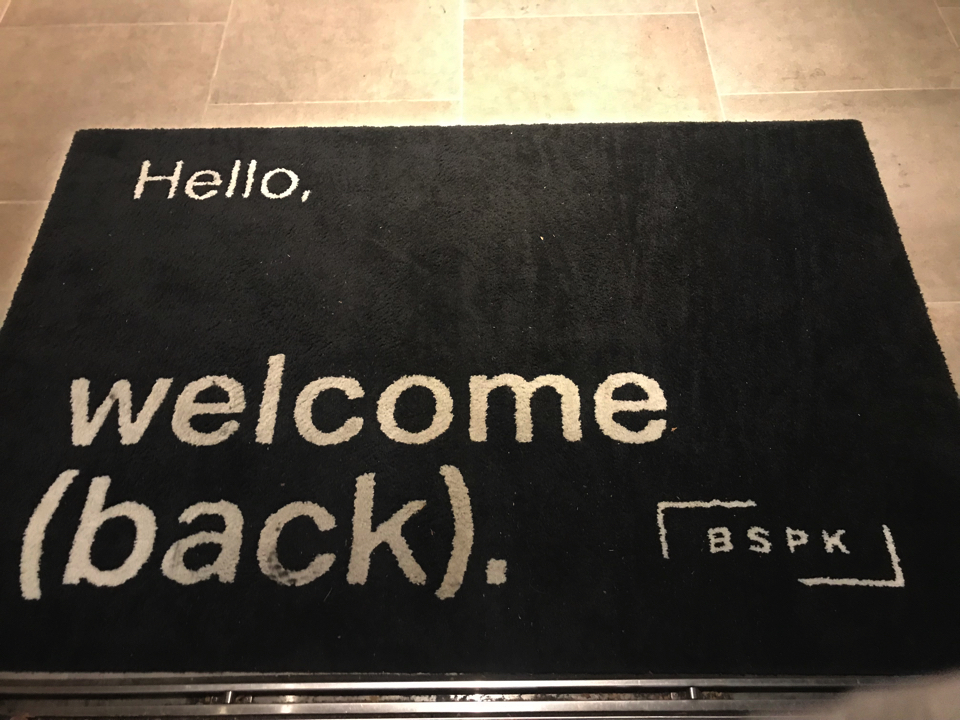 A modern style doormat.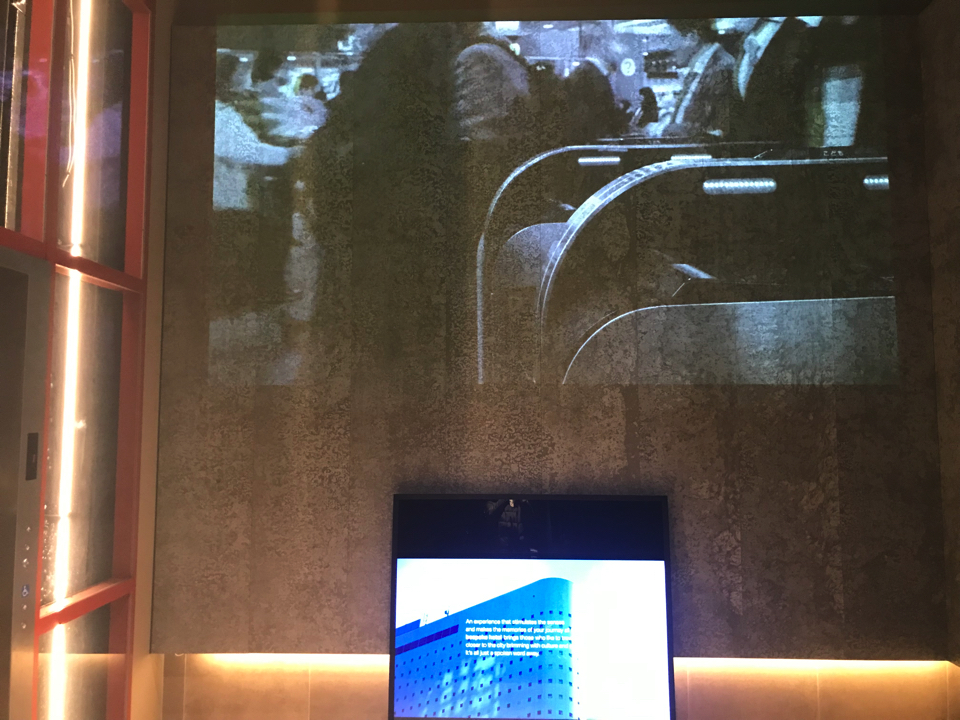 There was a film being shown at the entrance creating an atmosphere like a club.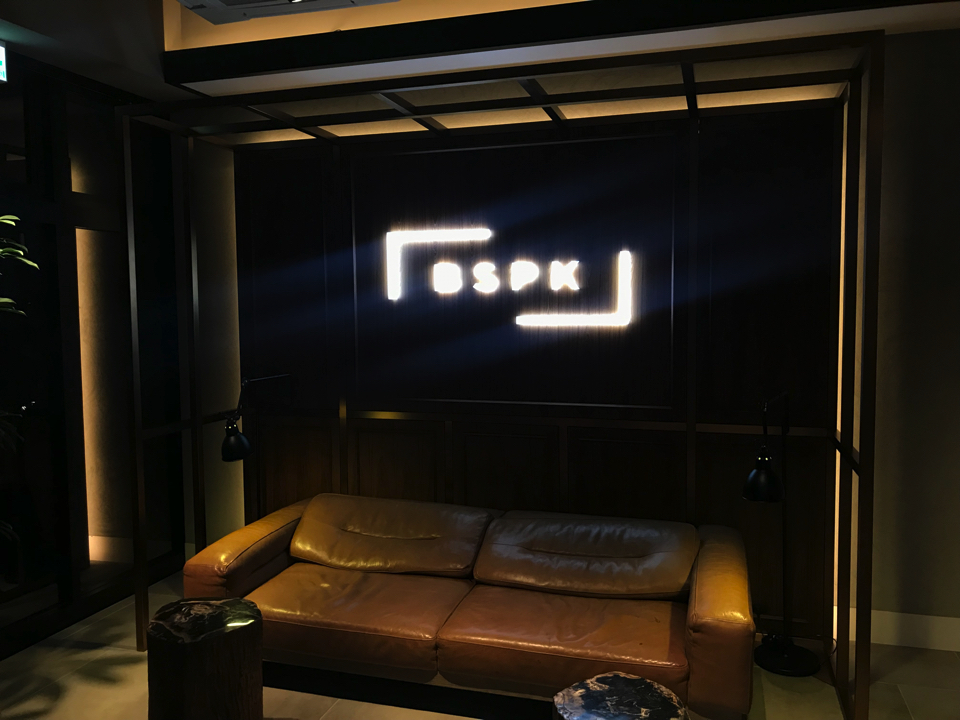 There was a stylish sitting area by the entrance.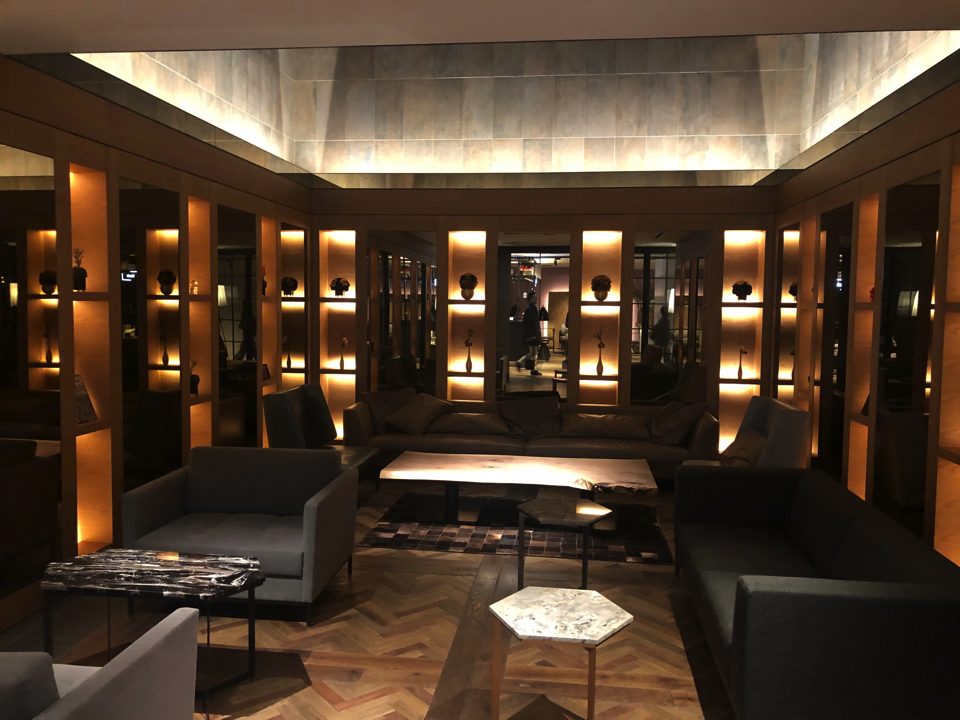 The lobby used dimmed lights that created a relaxed atmosphere.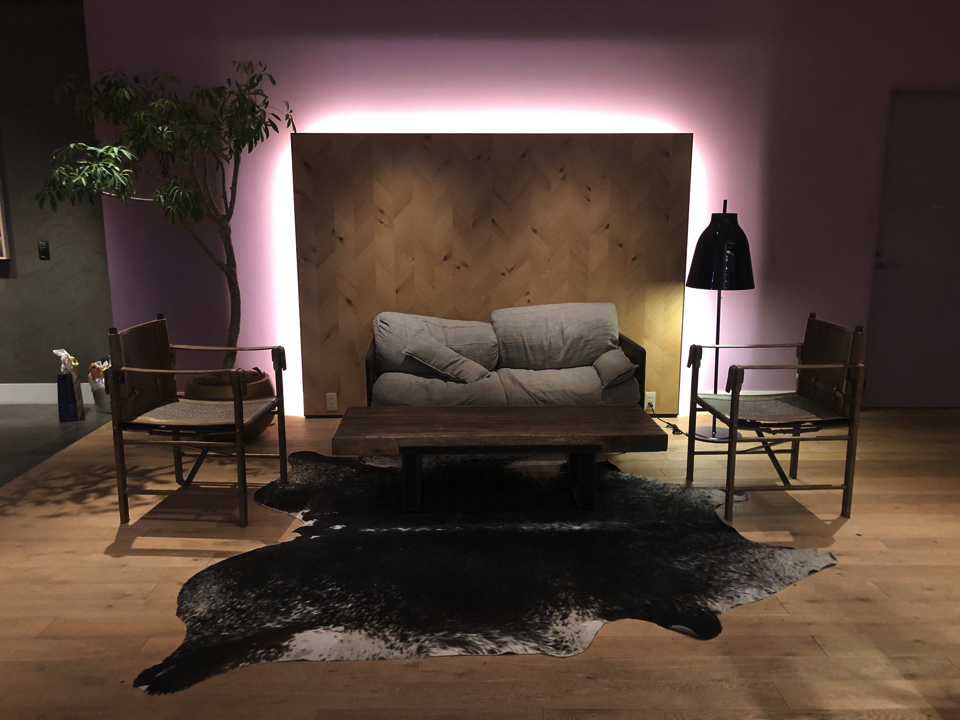 A stylish sitting area.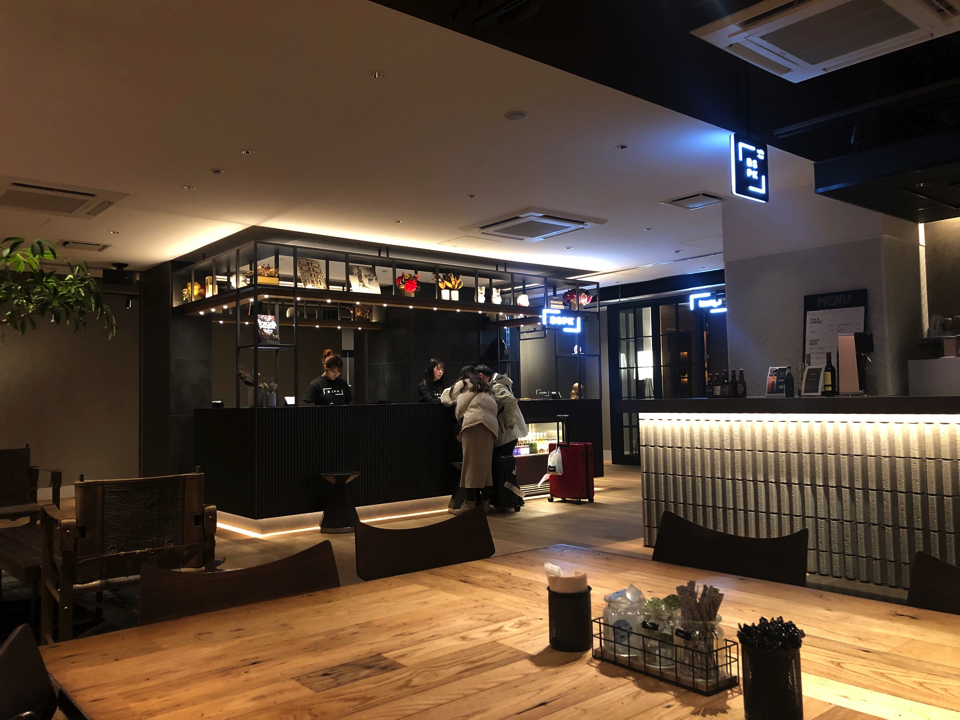 The front desk was casual.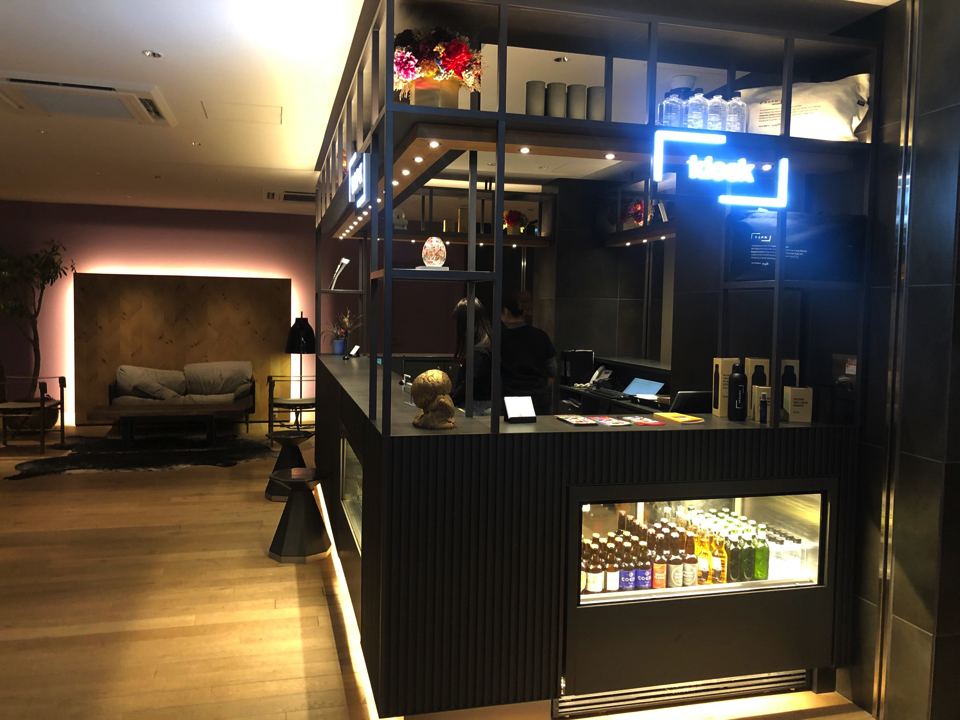 Beverages being sold at the front desk.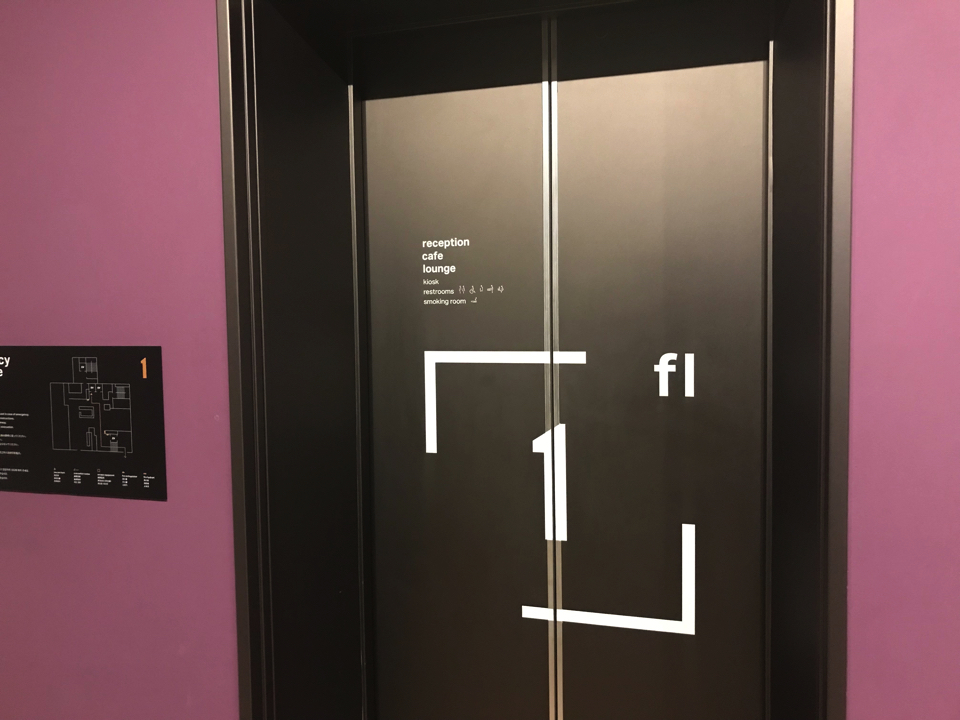 Lobby floor elevator hall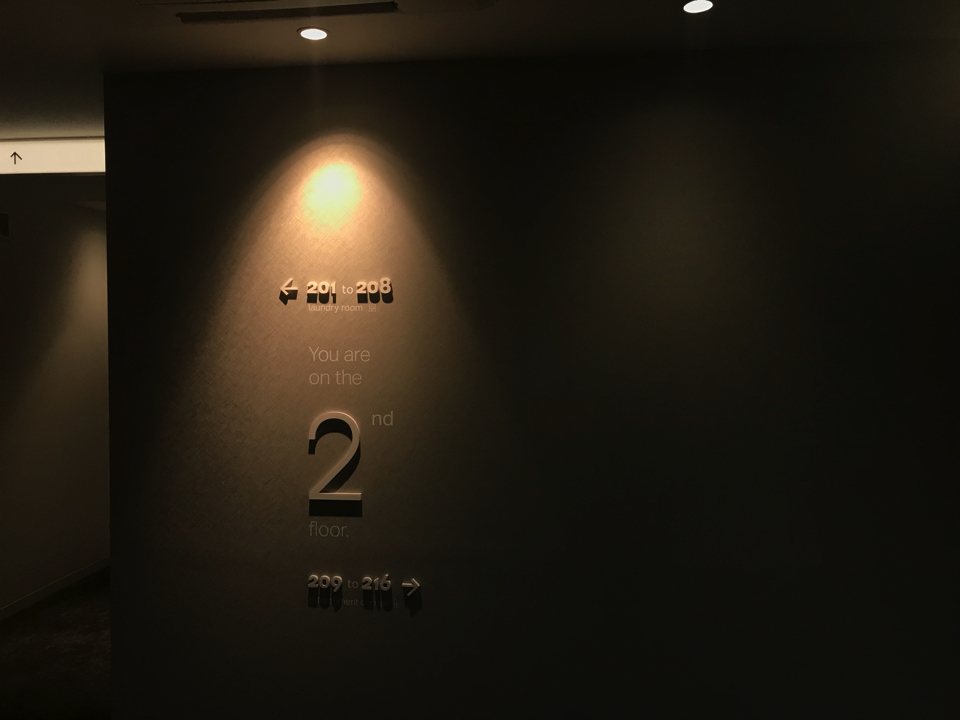 Floor number shown at the elevator hall.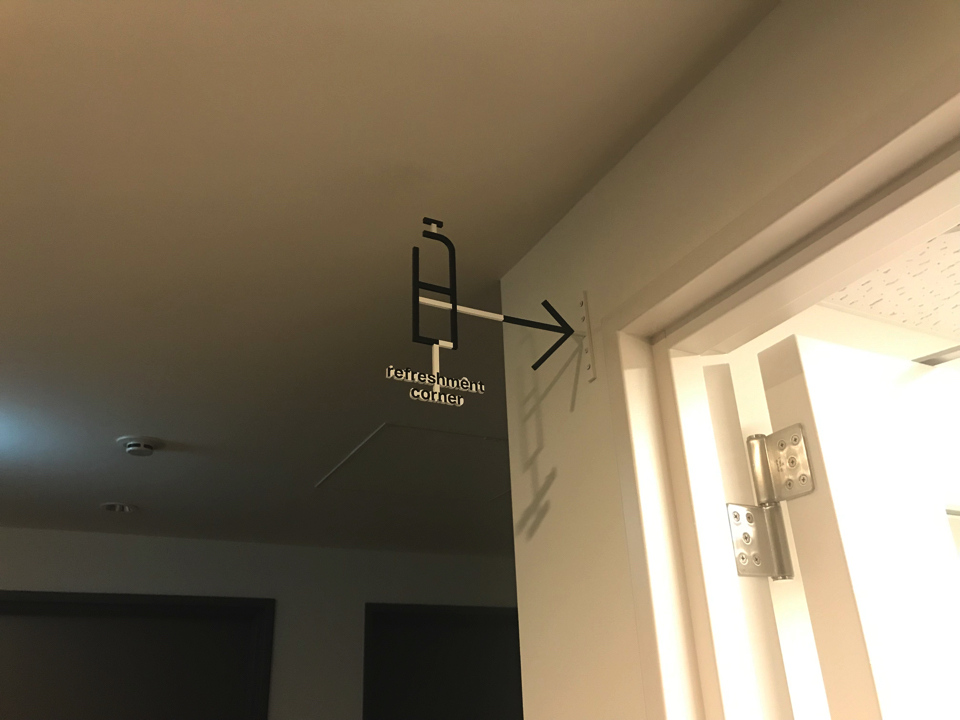 Vending machines on every floor.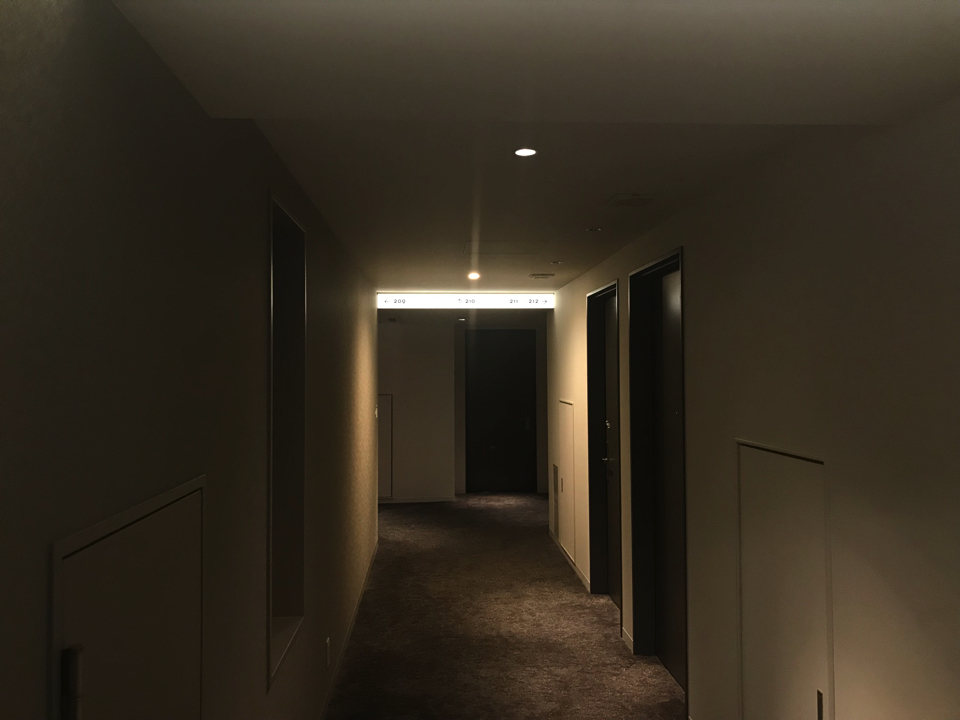 Guest room floor corridor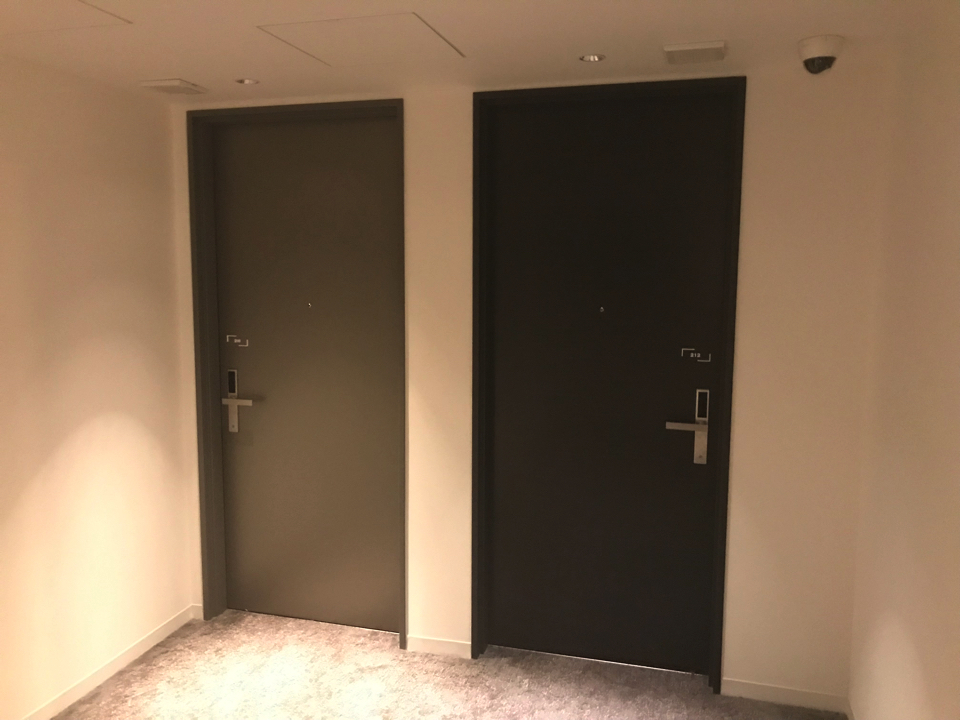 Guest room entrance door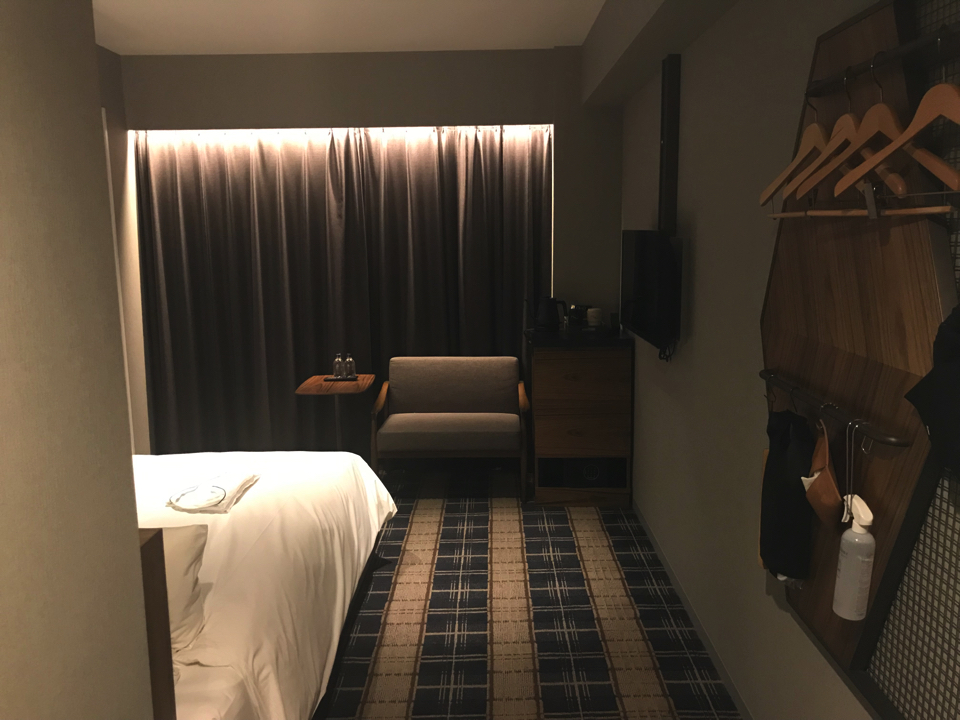 The room was a little dark, but it was very comfortable for me. It was a Brooklyn style room decorated with a New York coffee stands and so on. There was plenty of space to open up my luggage on the floor.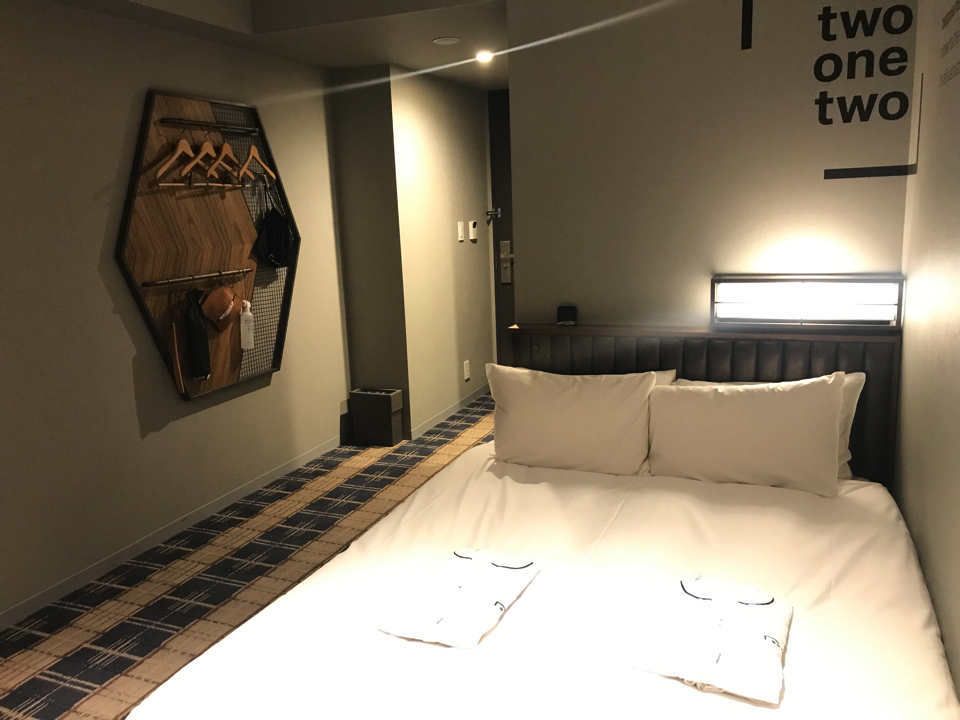 The bed was clean and very comfortable to seep on.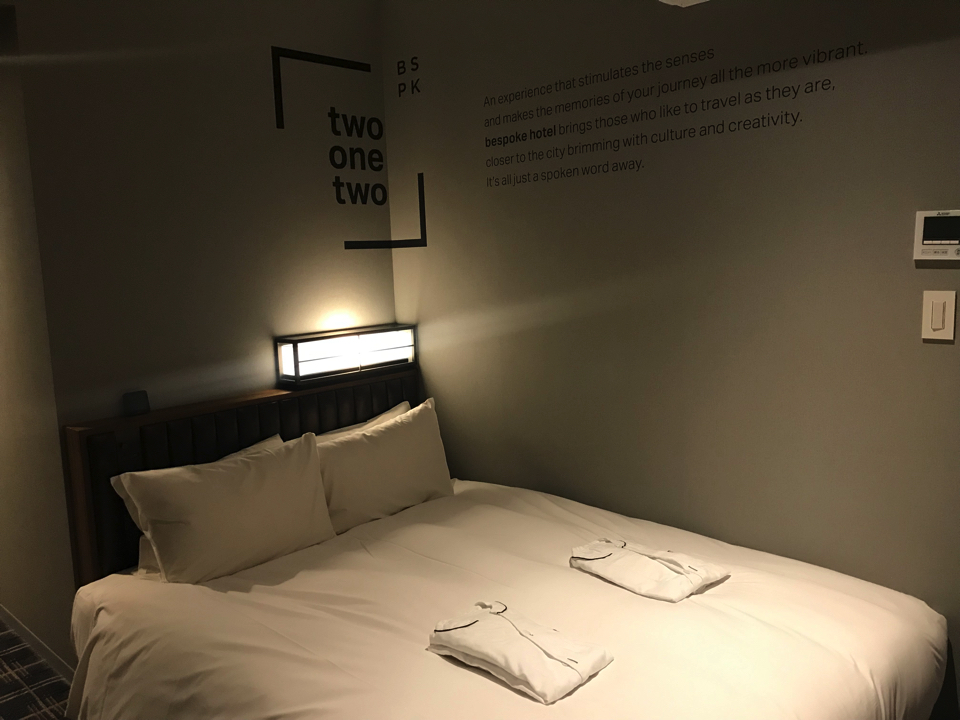 Pajamas were prepared on the bed.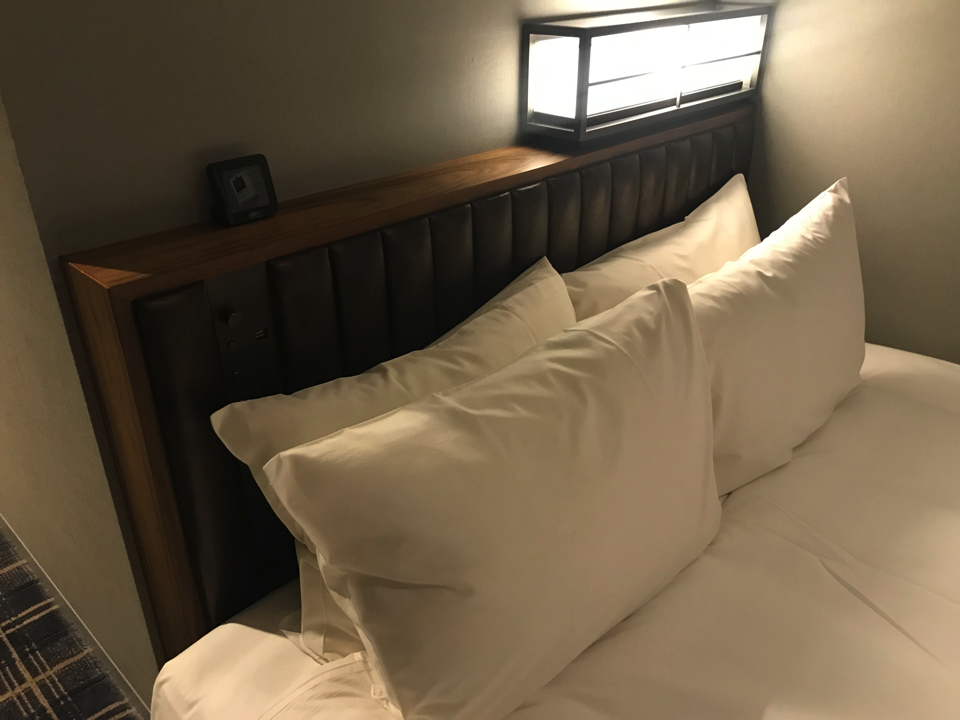 There were four pillows.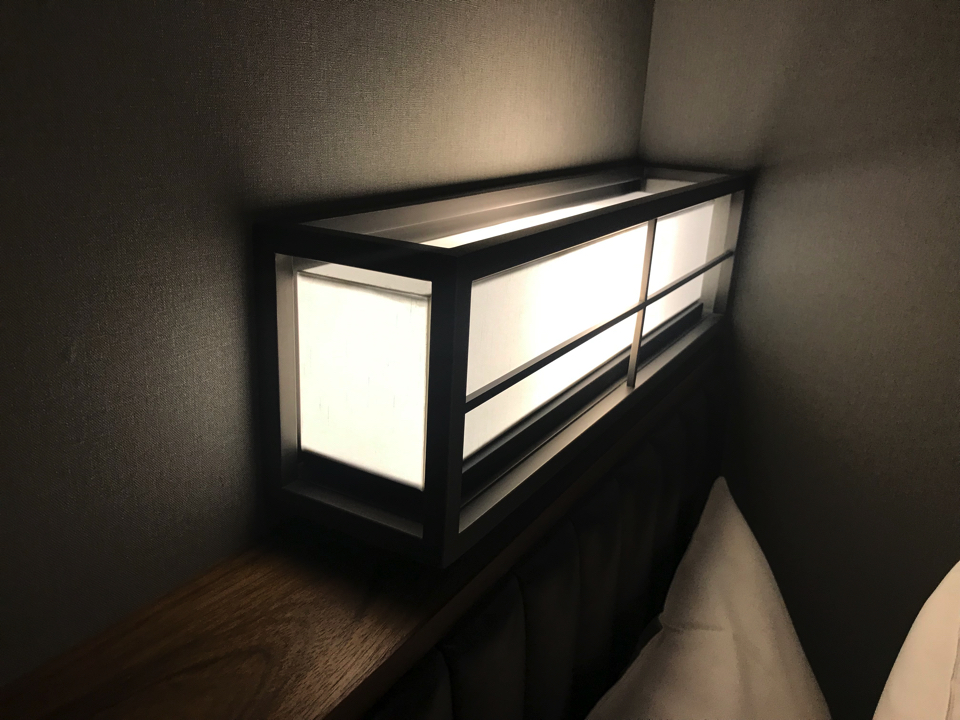 Light on the headboard.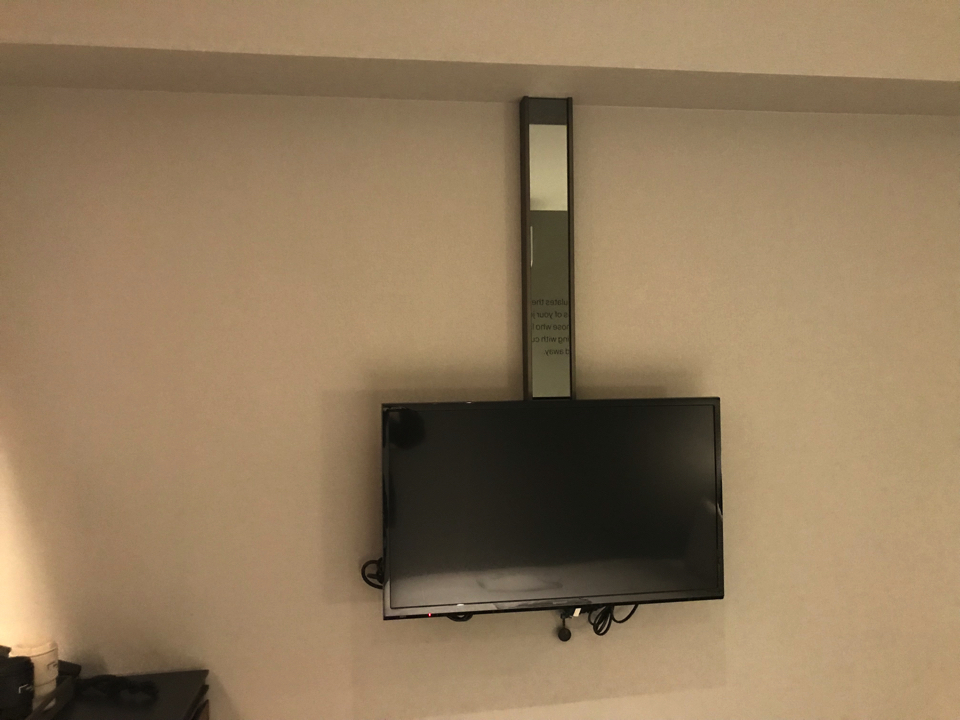 The TV was hard to see from the bed.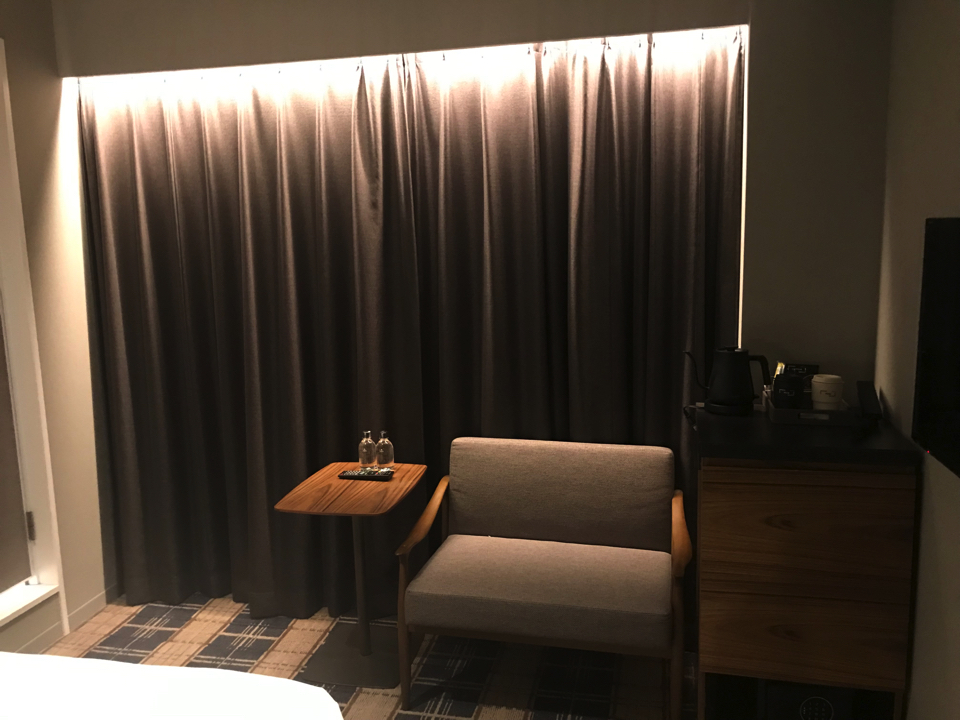 A small table and a sofa next to the window.
Two bottles of water were prepared on the table.
The room seen from the window.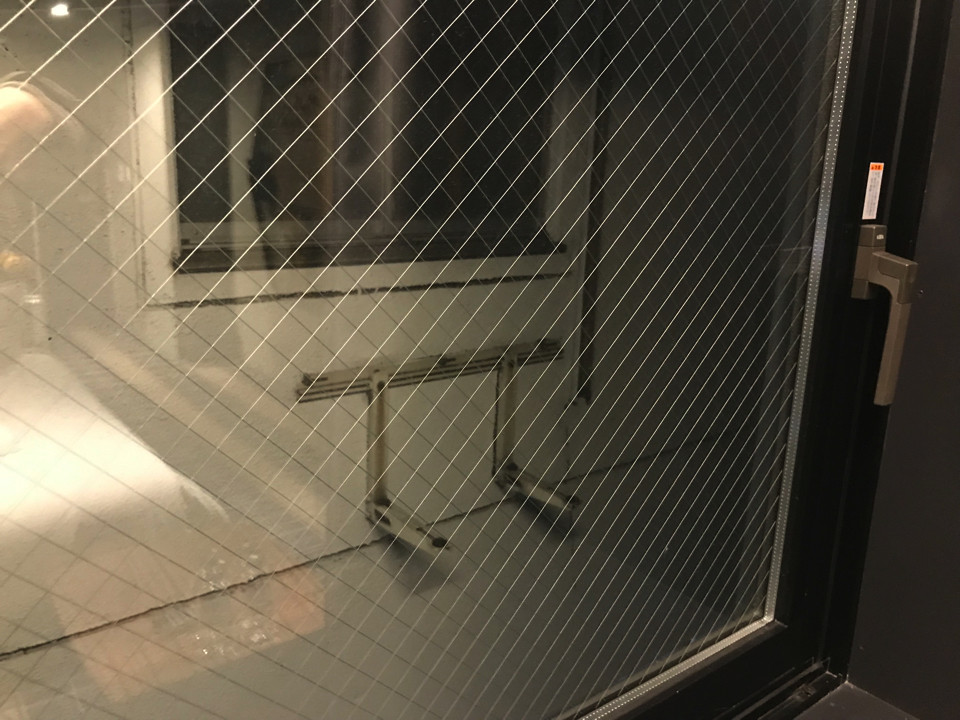 There was a window that was facing the building next door. You cannot expect a good view from this hotel.
Bespoke Hotel Shinjuku
Popular Room Types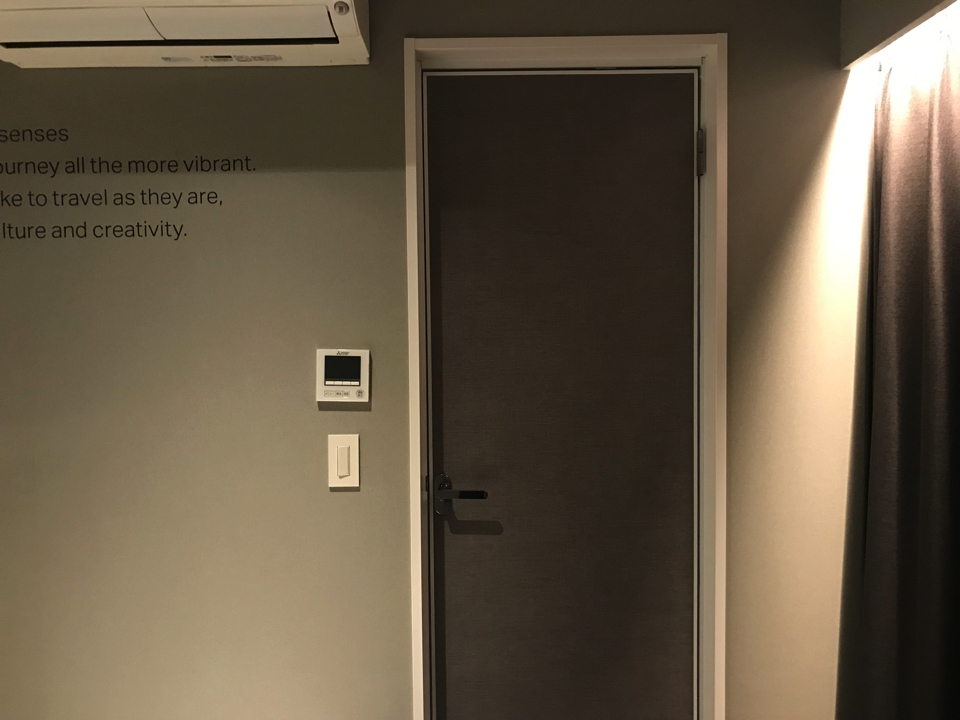 There was an extra step in front of the bathroom door.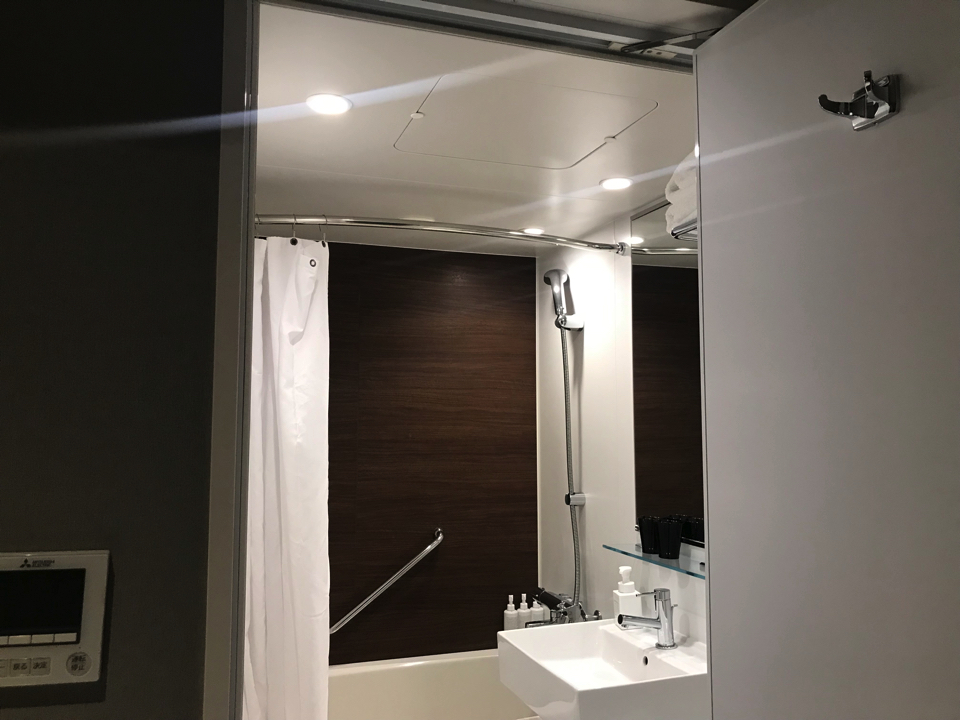 The bathtub, sink and toilet were all in the same room. The bedroom was dark, but the bathroom was very bright.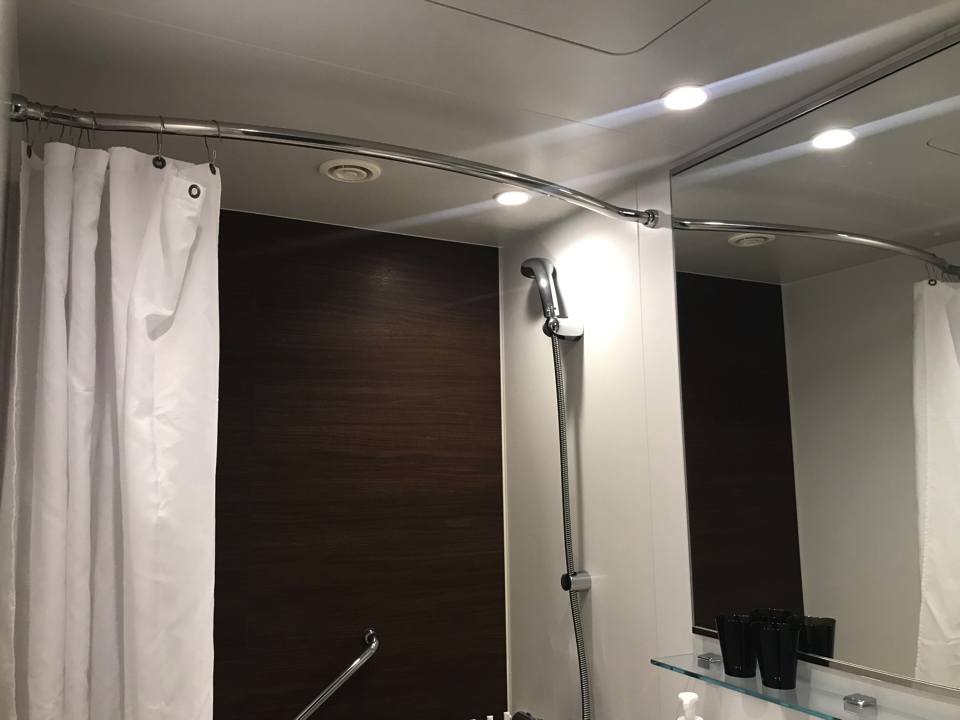 The shower was a removable hand shower and the water pressure was strong. Shampoo, conditioner and body soap were prepared as well.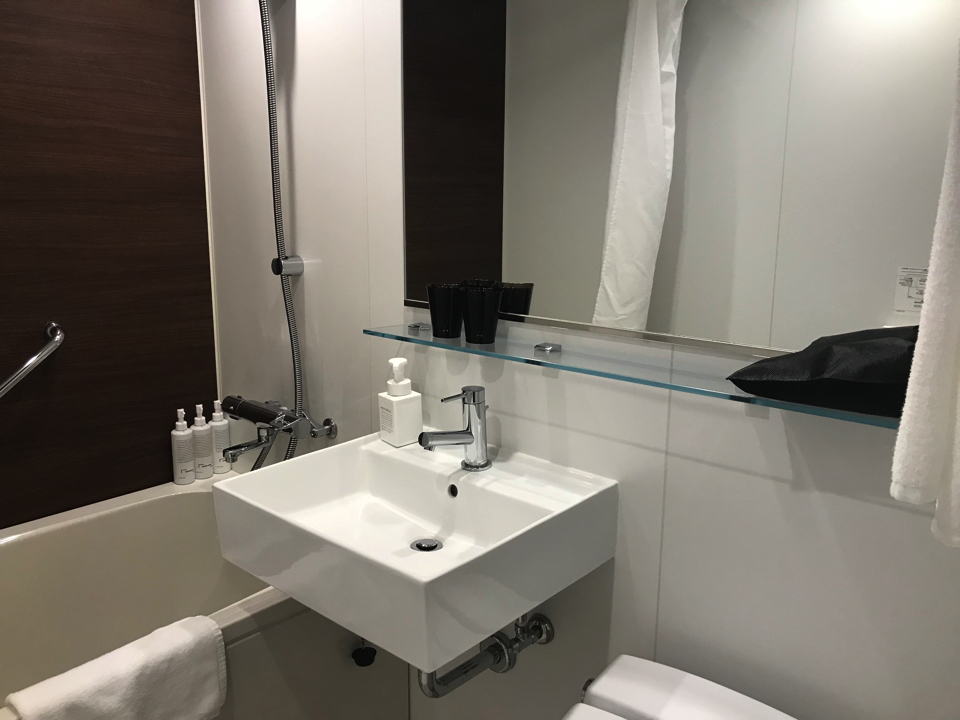 The toilet had a washlet function and there was a sink next to it.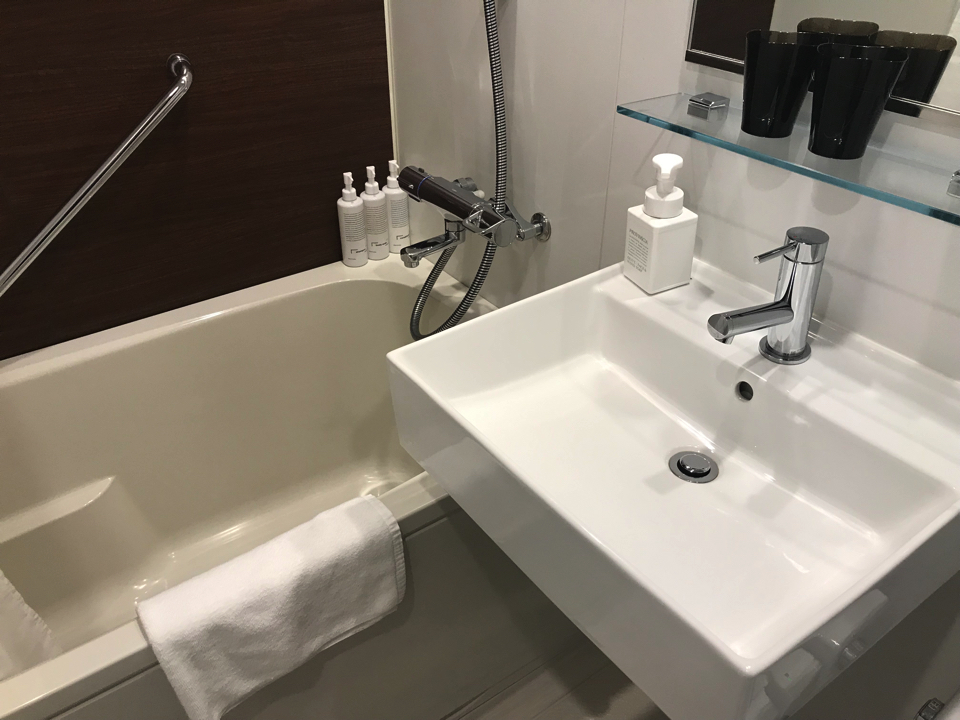 Face & hand soap on the sink.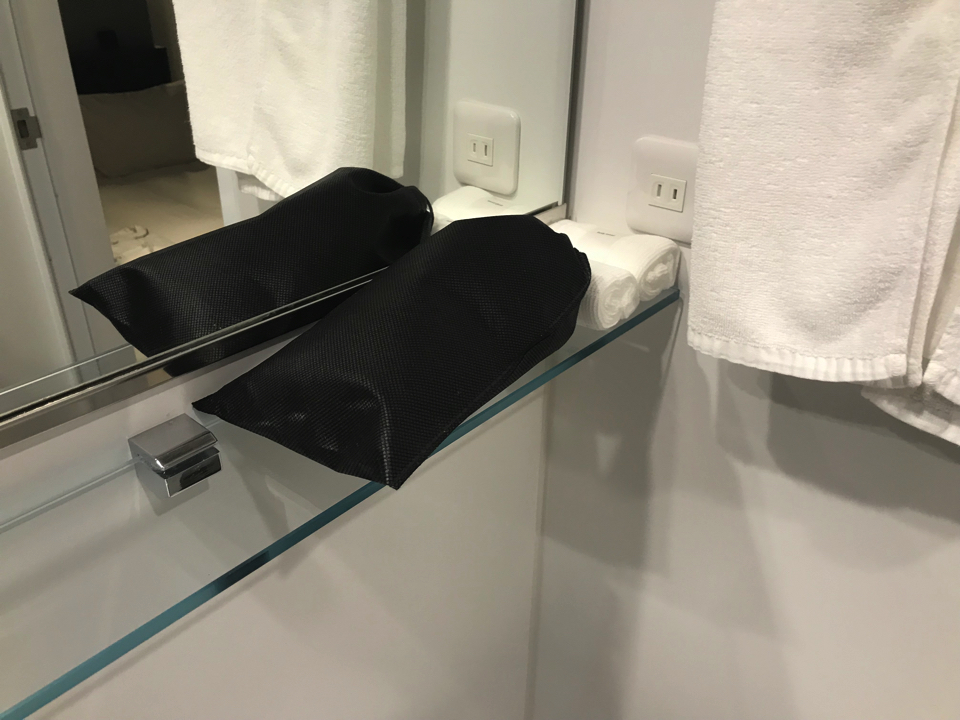 There was a toothbrush and body wash prepared as an amenity. It was very minimal.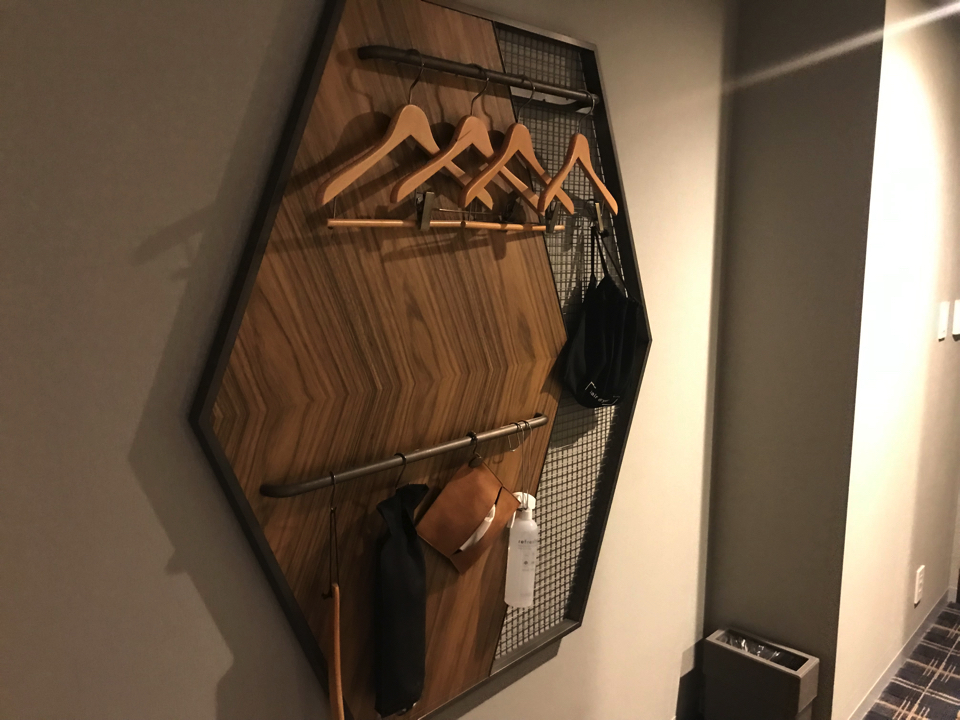 The room did not have a closet and there was a rack hanging on the wall instead.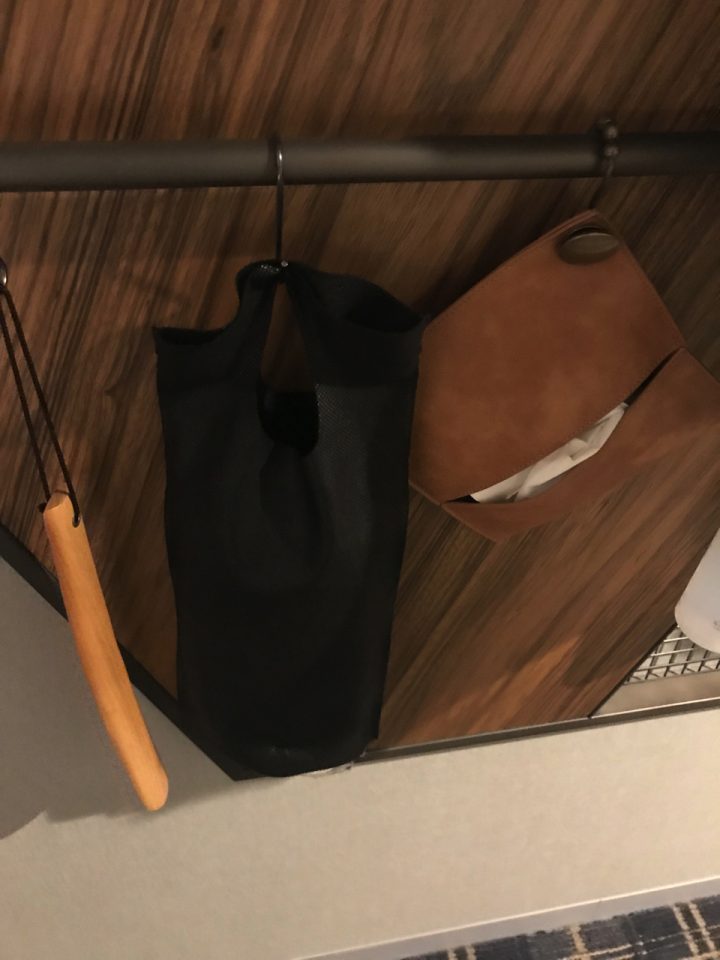 Slippers, deodorant spray, hair dryer, etc.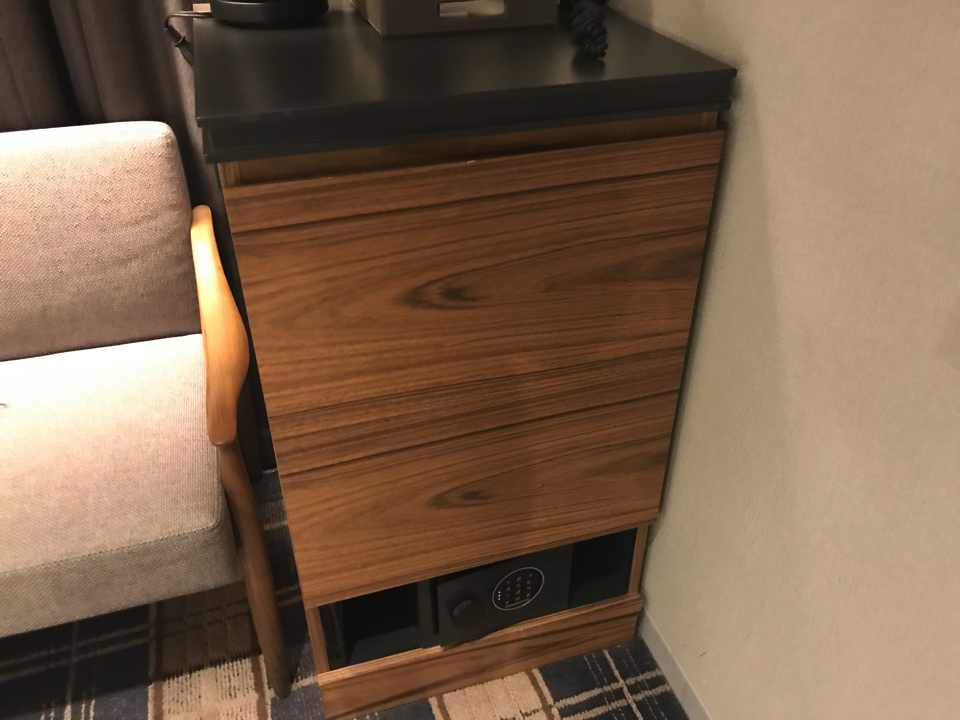 There was a small safe in the cabinet.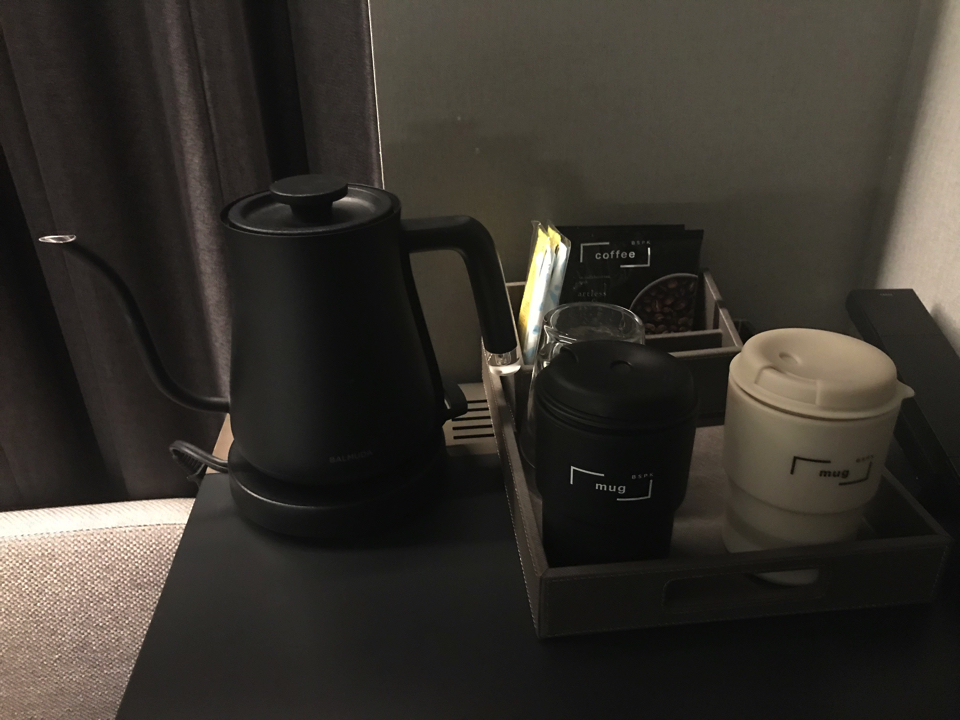 There was a cafe corner on the cabinet next to the sofa. Delonghi's stylish electric kettle, glasses, original tumbler that seems to retain heat and coffee was prepared.
Two small bottles of water.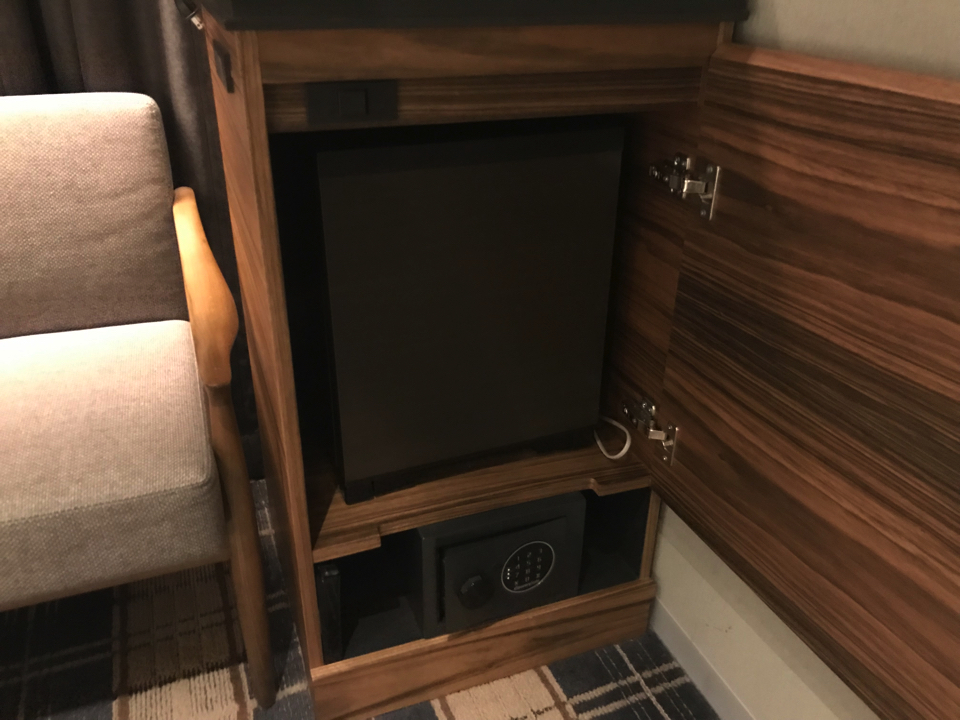 There was a fridge, but nothing was prepared inside.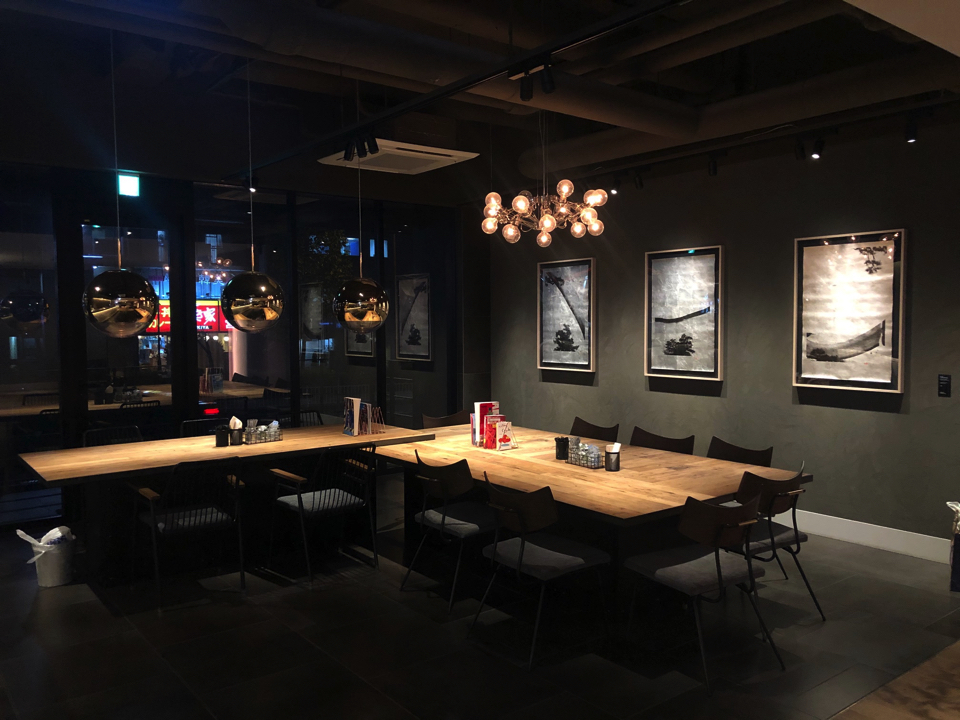 There was a cafe & bar that is open from 9 am to 10 pm.
Bespoke Hotel Shinjuku
Popular Room Types
The hotels is located in the outskirts of Shinjuku, so it was not as lively as the city center. There was a curry restaurant and a Korean restaurant near the hotel, but it is more of a neighborhood with many love hotels. There were also many condominiums and office buildings along the main street, but it is rather quiet at night. The city center is nearby, so you can have fun until late at night and come back to a quiet neighborhood.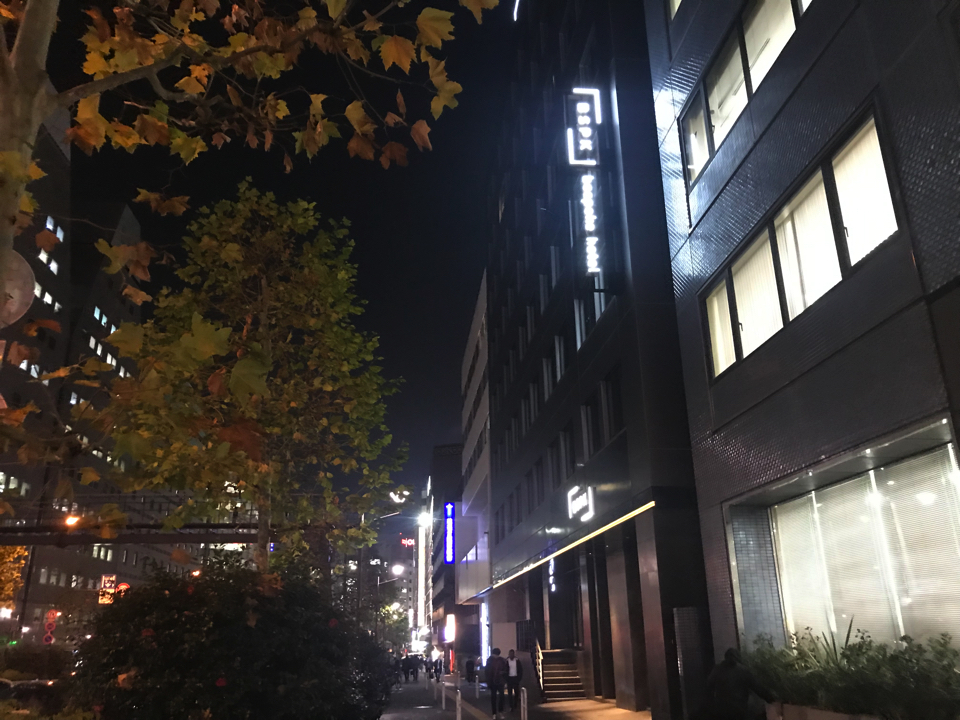 Street in front of the hotel.
The staff were very casual, and wearing T-shirts and jeans. They were all very friendly and helpful.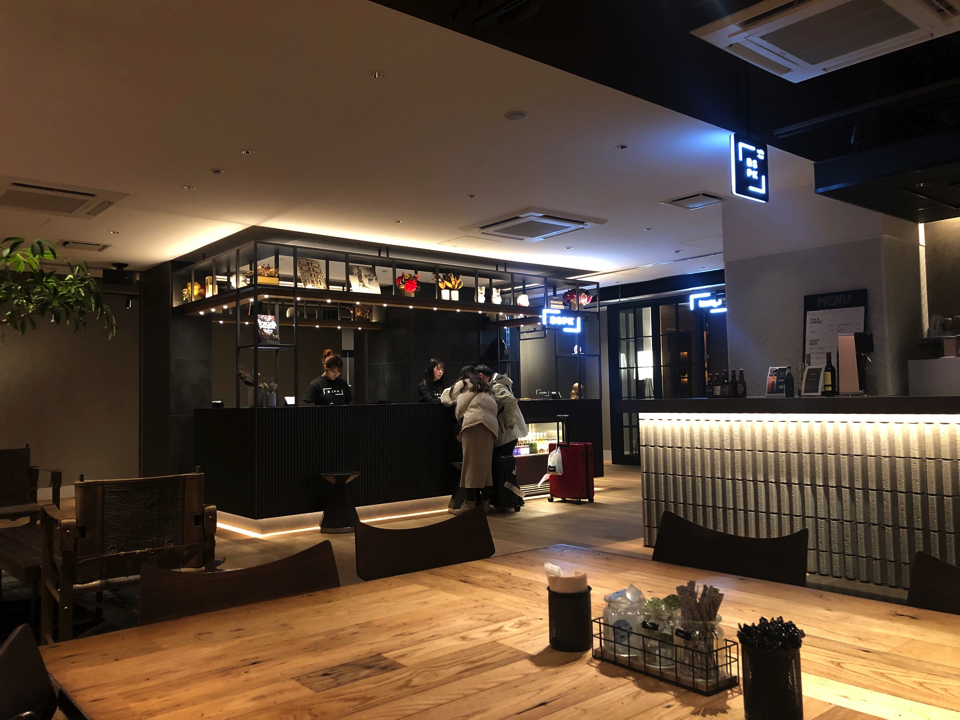 There were many Westerners staying at this hotel. On the other hand, I did not see many Asian guests.
The nearest station is Higashi Shinjuku Station which is about a 5 minute walk from the hotel. I was looking for a restaurant to have dinner, but there were many exotic restaurants and it took me some time to find a restaurant that I liked. It felt safe to walk along the main streets, but I tried to avoid walking in the dark alleys alone.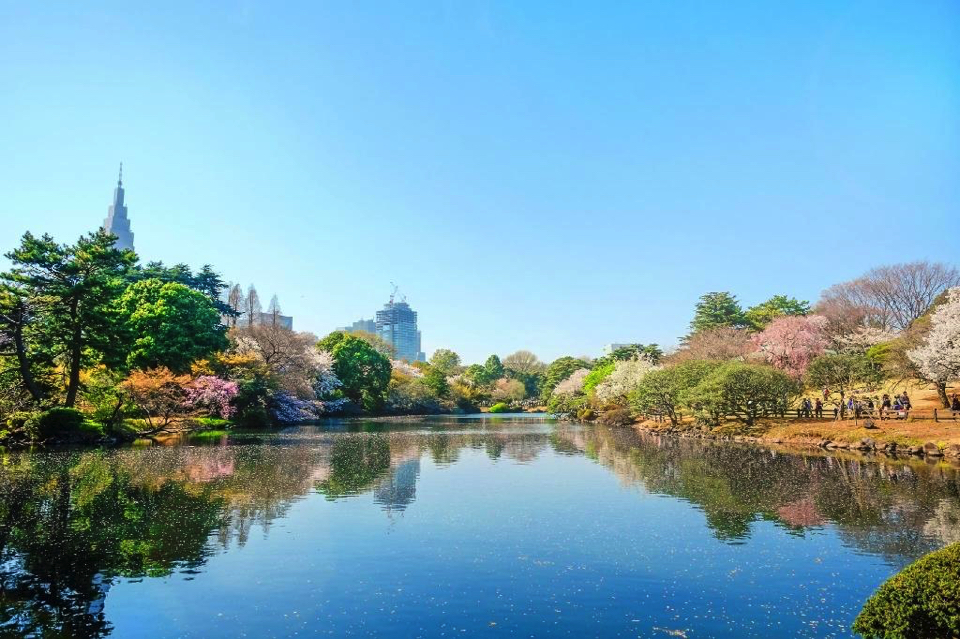 Shinjuku Gyoen National Garden
I had a nice stay at this hotel. I was curious to see the design of the hotel, and it was indeed very interesting. However, it may be inconvenient for some because there were not many restaurants and shops around the hotel. It may not be the best location for those staying to go sightseeing. For those who want to stay for a long time and enjoy a leisurely trip, this is a prefect hotel. I had a very relaxing stay.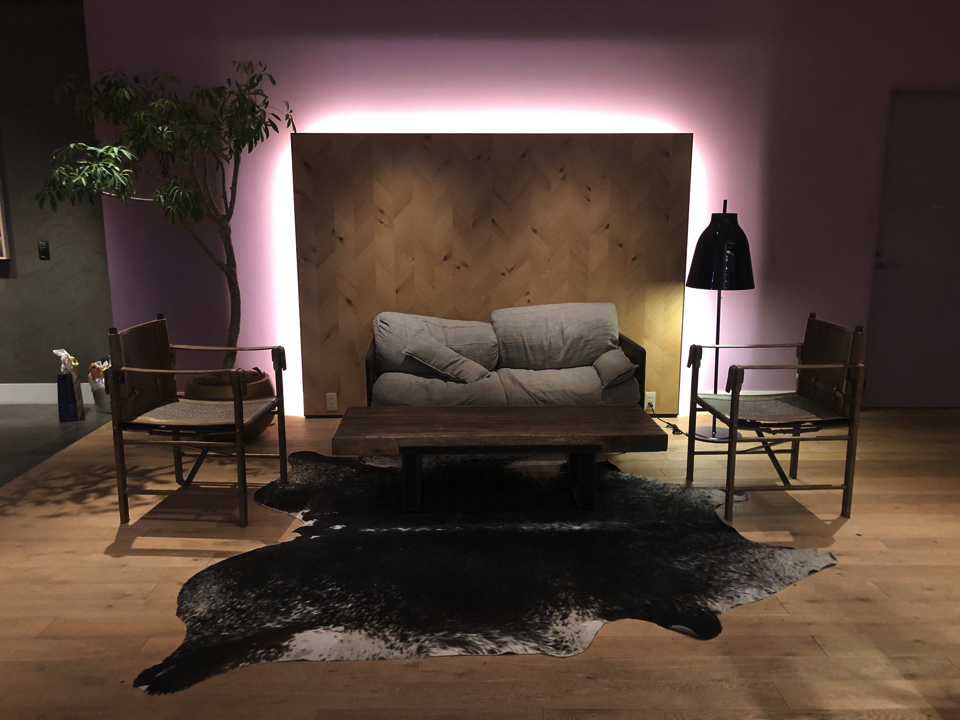 Bespoke Hotel Shinjuku
Popular Room Types
Bespoke Hotel Shinjuku
Popular Room Types
Recommended hotels in Tokyo