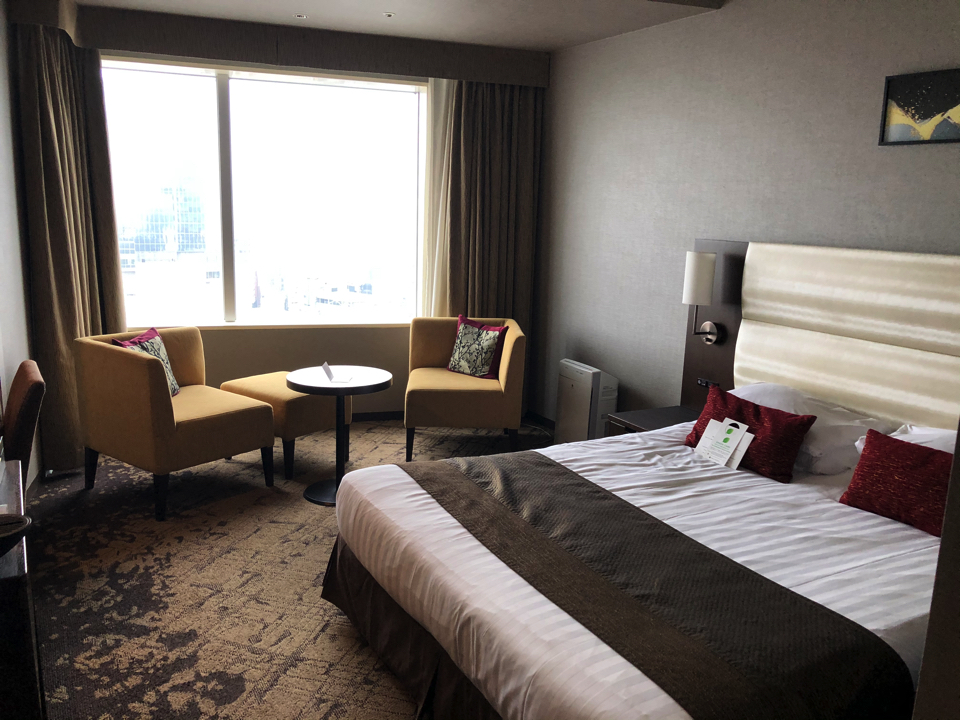 Detailed review & photos "Shibuya Excel Hotel Tokyu"
As the hotel is adjacent to one of the main stations in the center of the city, the area is very lively with people of all ages. Sometimes I had trouble walking because the streets were so crowded. It is lively outside, but very quiet in the room.
The staff were all nice and polite. I asked to make a reservation for a limousine bus to the airport on the phone and they responded very promptly. The staff at the restaurant offered me a seat with a nice view of the city and made sure that I was satisfied with my meal.
Each line is directly connected to Shibuya Station, and the access is the best. It is a bit troublesome on rainy days because the bus stop is outdoors, but it is nice that there is a bus that will take you to the airport and Kisarazu outlet. In addition, since the hotel connected to the commercial facility (Shibuya Mark City), you will not have any trouble finding a place to eat or shop. There was a Starbucks, FamilyMart and a popular sushi restaurant Midori.
I had a very nice to stay at this hotel. The service was good and the room was very clean and comfortable. The lobby was small, but the ceilings were high and the windows were big. It was a 4-star luxury hotel. Above all, the convenient location was the best. In particular, this time I was traveling with a large and heavy luggage, so it was very helpful that the airport bus stop was nearby. Also, since it is a lively area, it is a great place to have a night out and enjoy the atmosphere of the city. It is a bit pricey, but I highly recommend staying at this hotel.
Shibuya Excel Hotel Tokyu
Recommended hotels in Tokyo