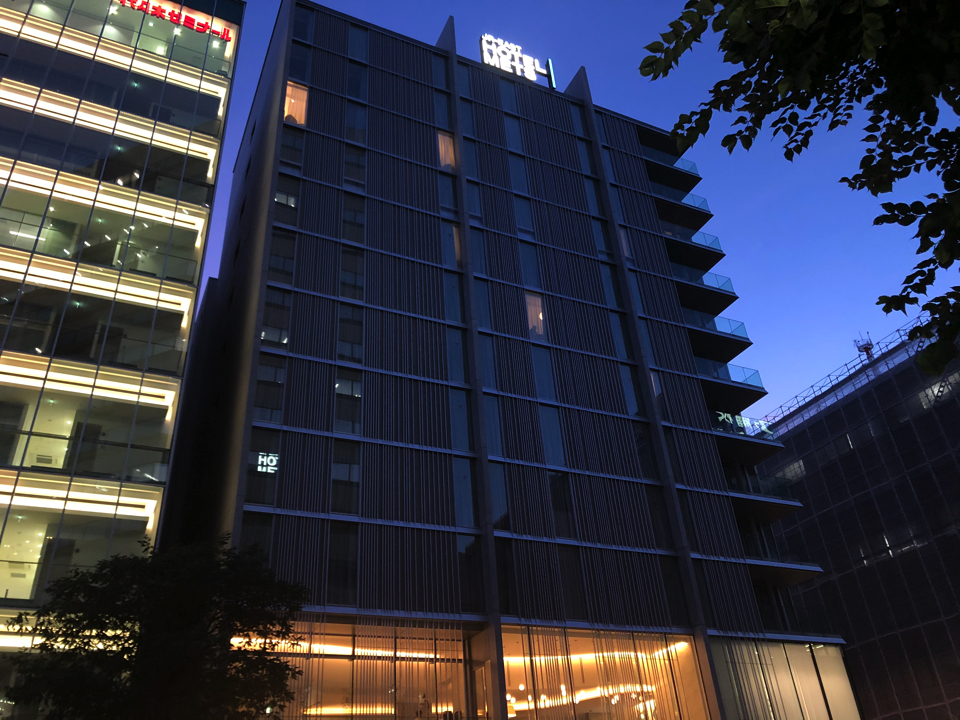 Detailed review & photos "Jr-East Hotel Mets Sapporo"
Review Contents
Stay Info
Room type:Superior (Single)
Stay nights:1 night
# of people:1 person

"JR East Hotel Mets Sapporo" is located in front of JR Sapporo Station. I was looking for a hotel with good access from New Chitose Airport to the central Sapporo station because it was the first night of my trip to Hokkaido. There are many hotels around Sapporo Station, but this is a relatively new hotel and is well known for its good service.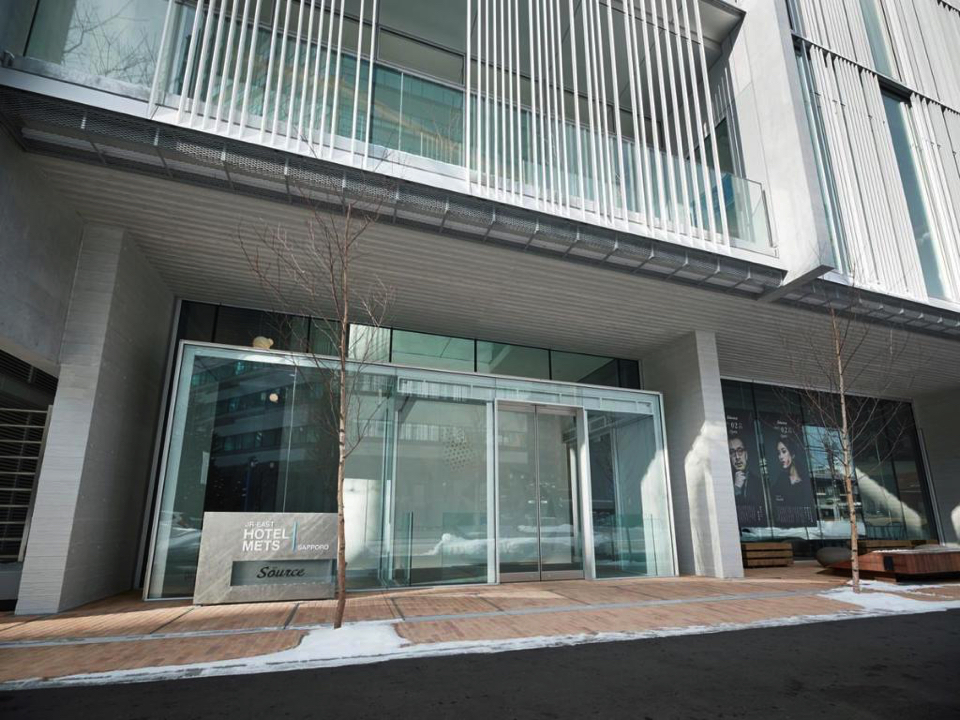 There was a stylish restaurant on the 1st floor.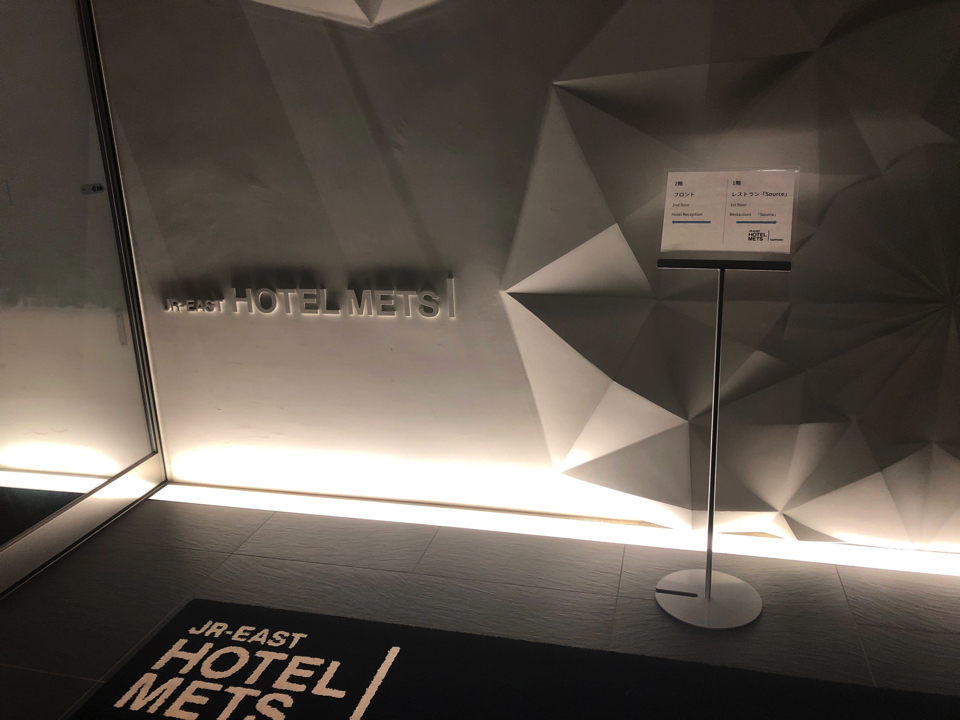 The entrance to the restaurant was on the right and an escalator that will take you to the lobby was on the left.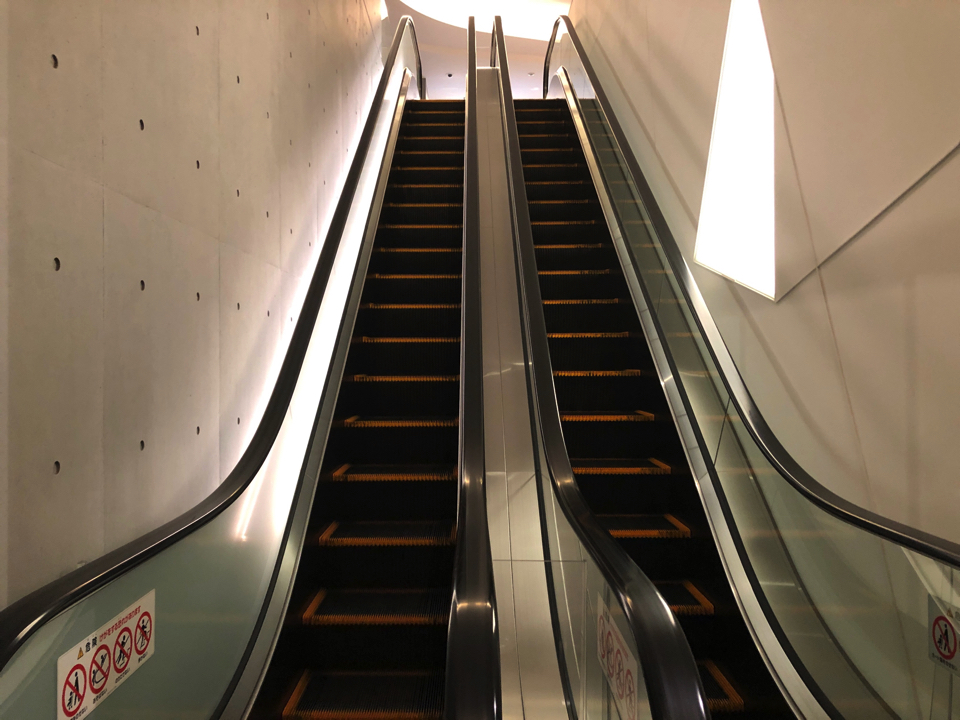 The escalator is narrow, so it may be inconvenient if you have a lot of luggage.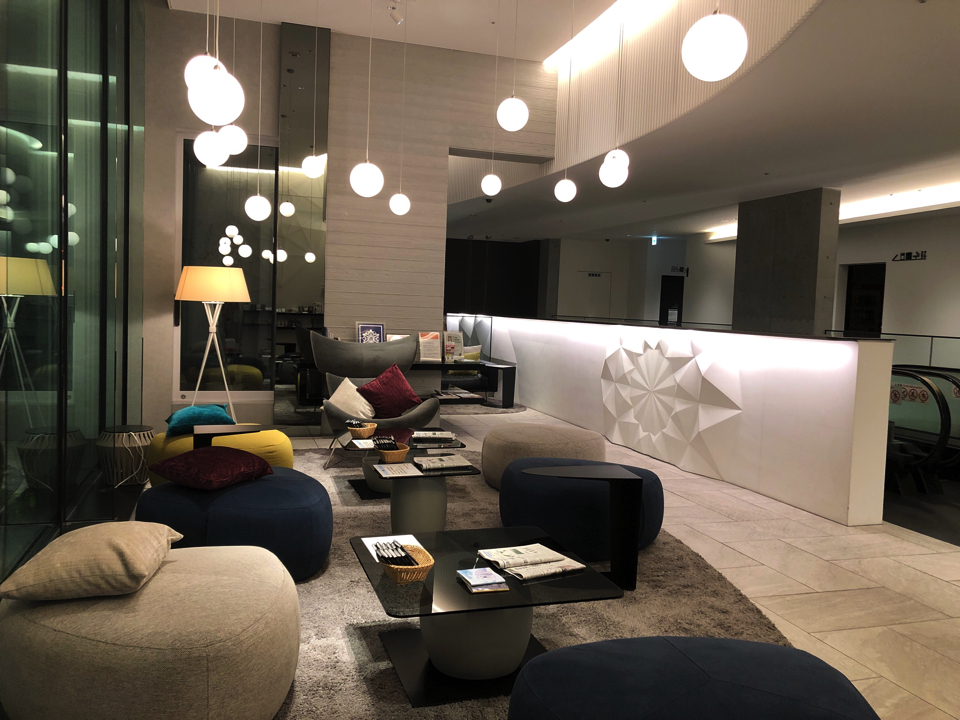 There were chairs and tables right by the escalator.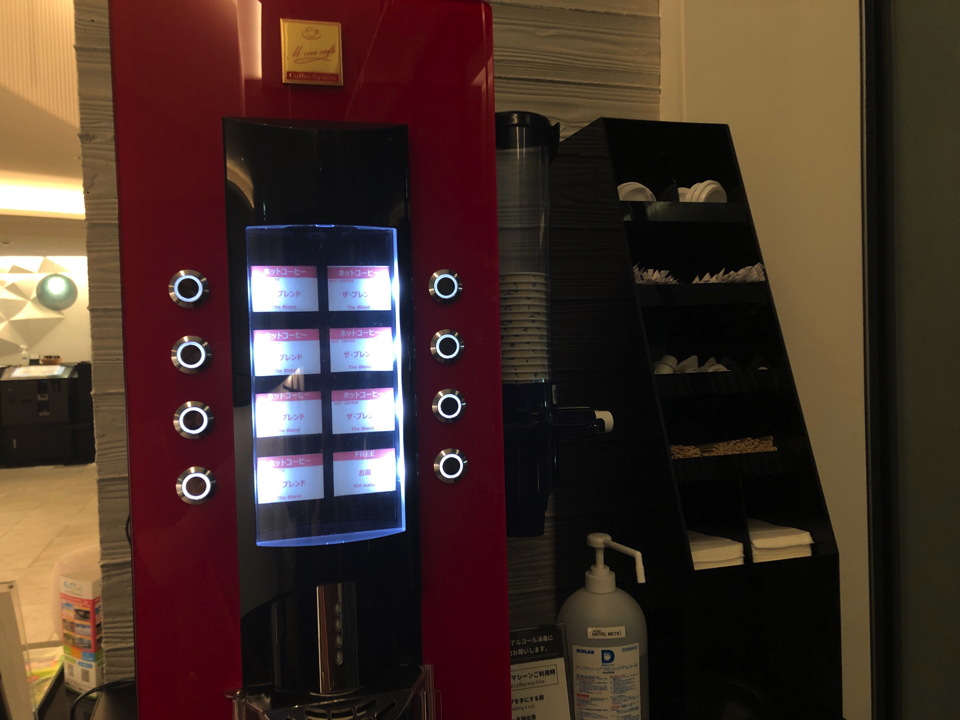 You can have free drinks.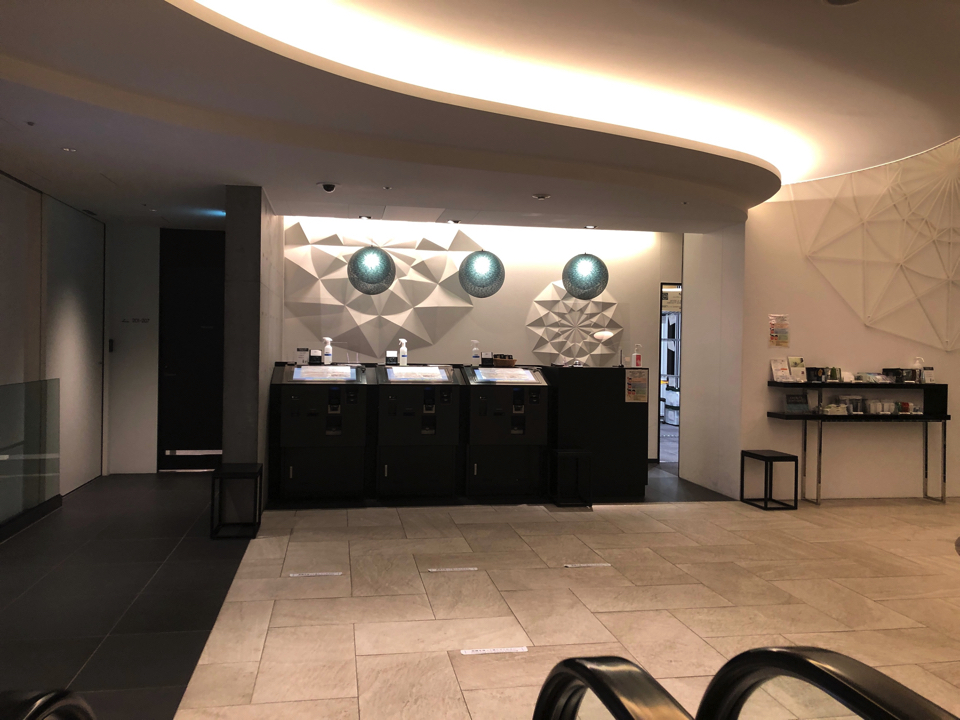 There were always staff standing at the front desk, and they helped me with the check in on using a touch panel.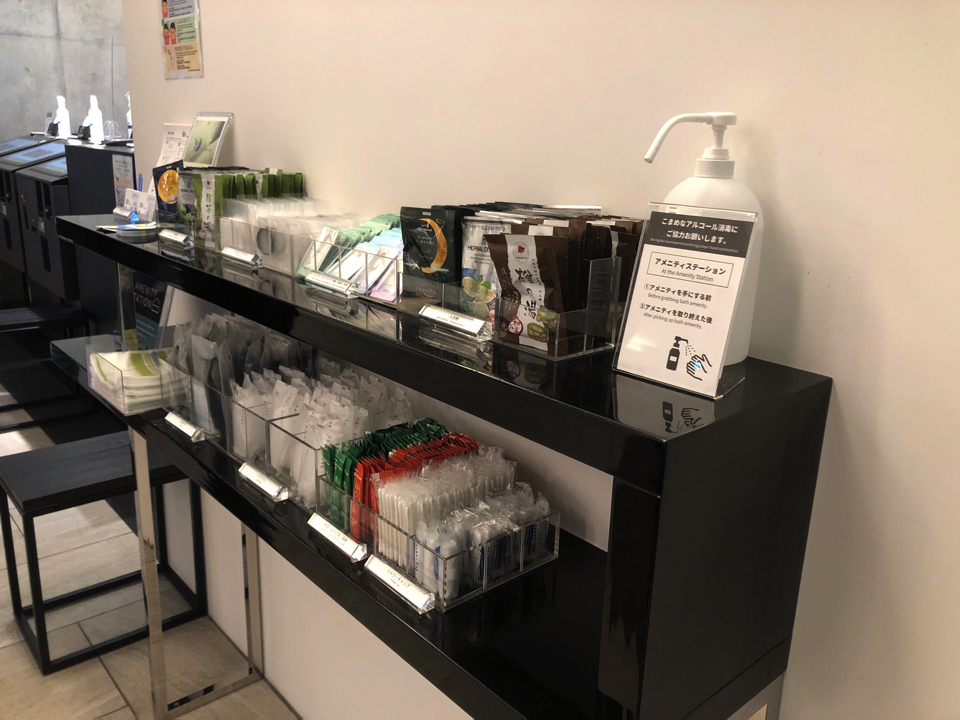 Amenities were prepared next to the front desk. You can out what you need into a bag. Many kinds of bath salts were prepared.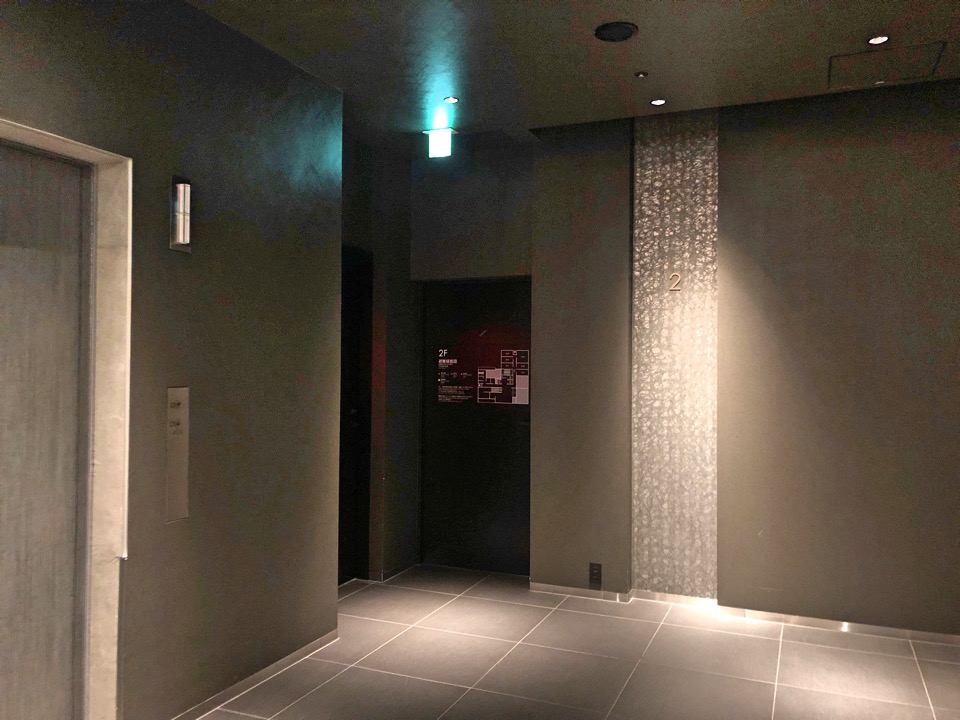 Lobby floor elevator hall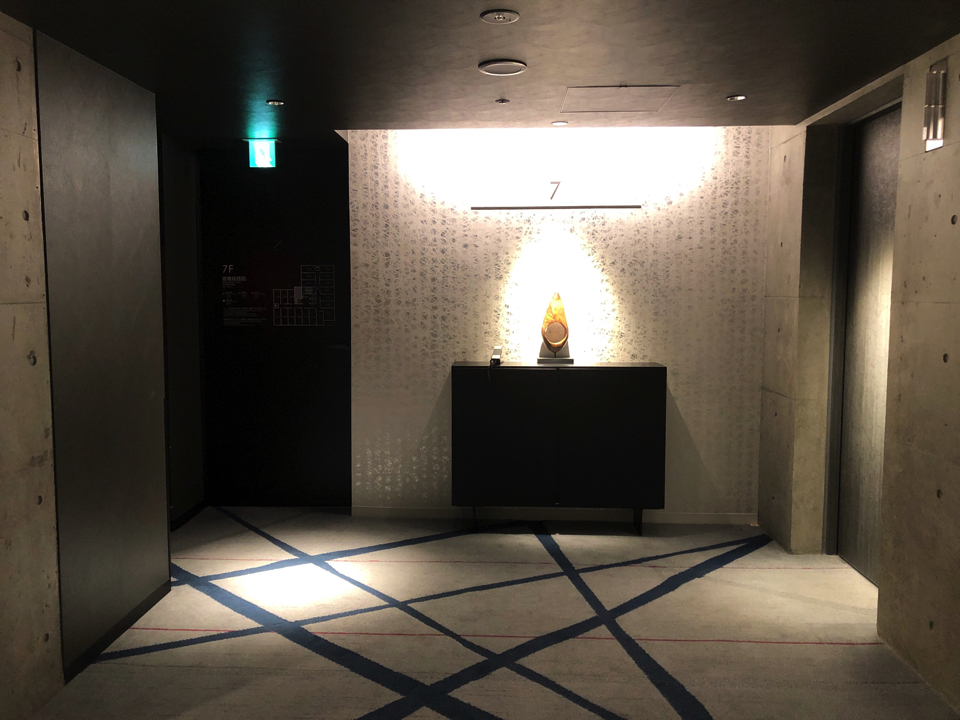 Guest room floor elevator hall
Jr-East Hotel Mets Sapporo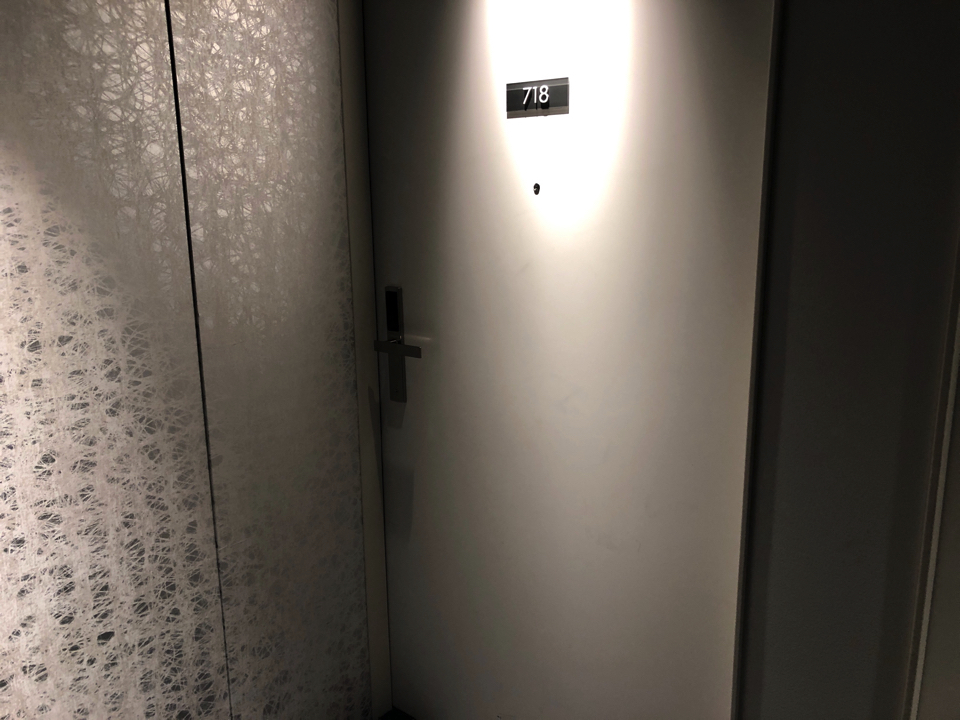 Guest room entrance door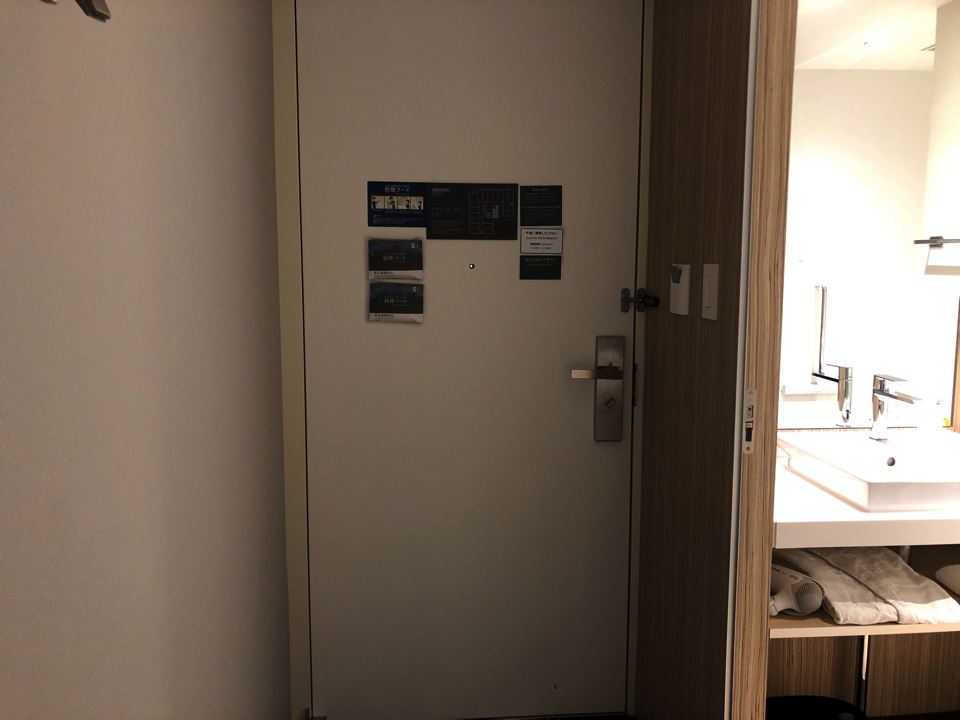 There was a hanging space on the right and a bathroom on the left.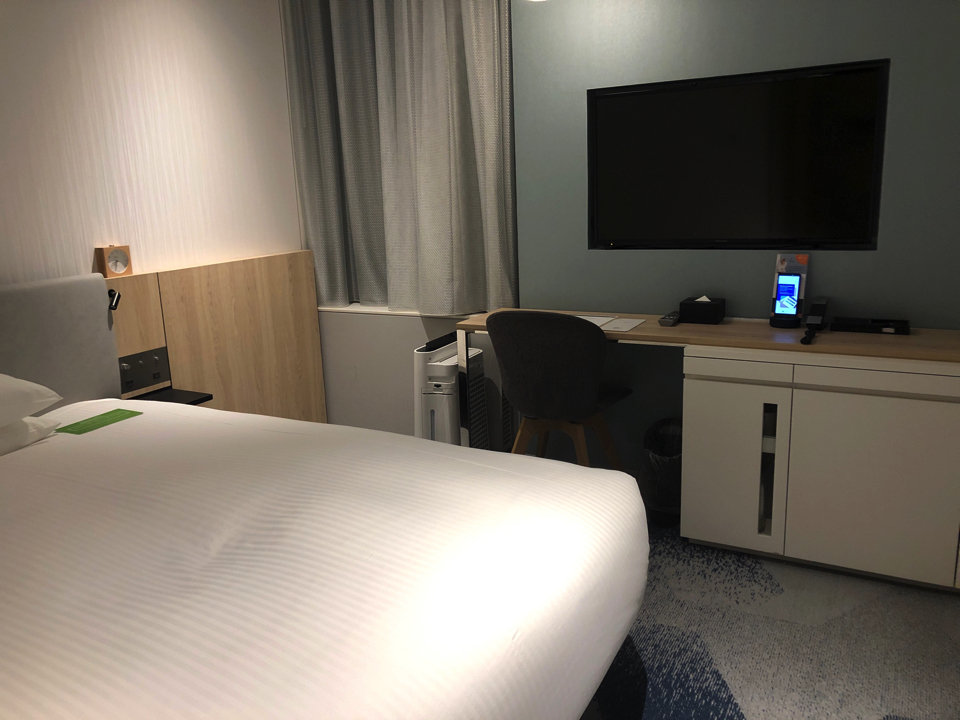 The room was modern and comfortable. Both the bedroom and bathroom were cleaned very well.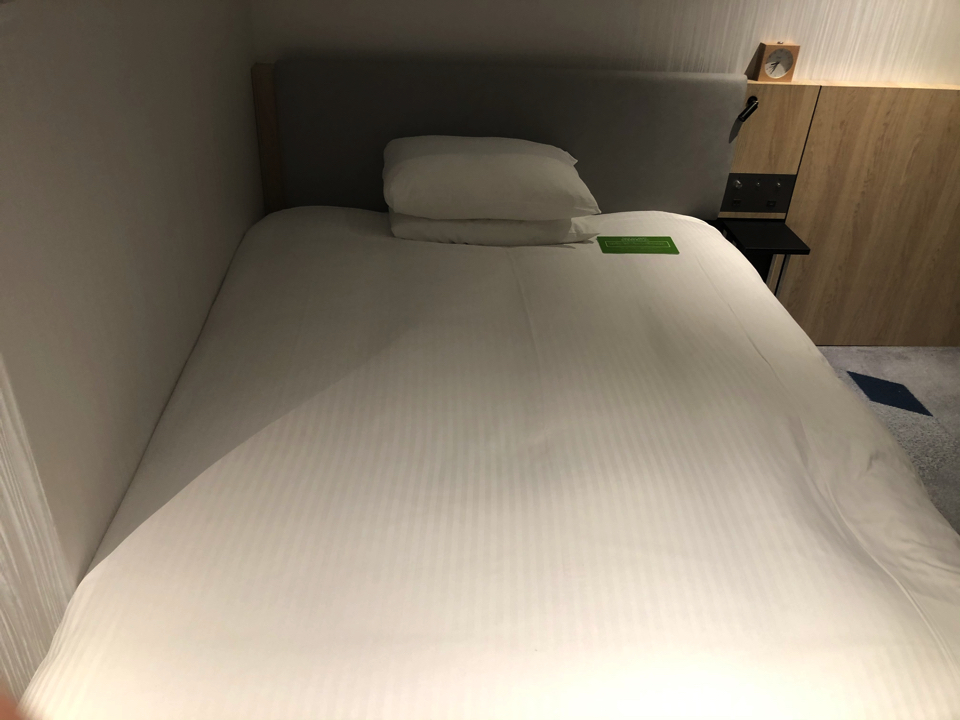 The bed had thick covers and was very comfortable to sleep on. The two pillows prepared on the bed were fluffy.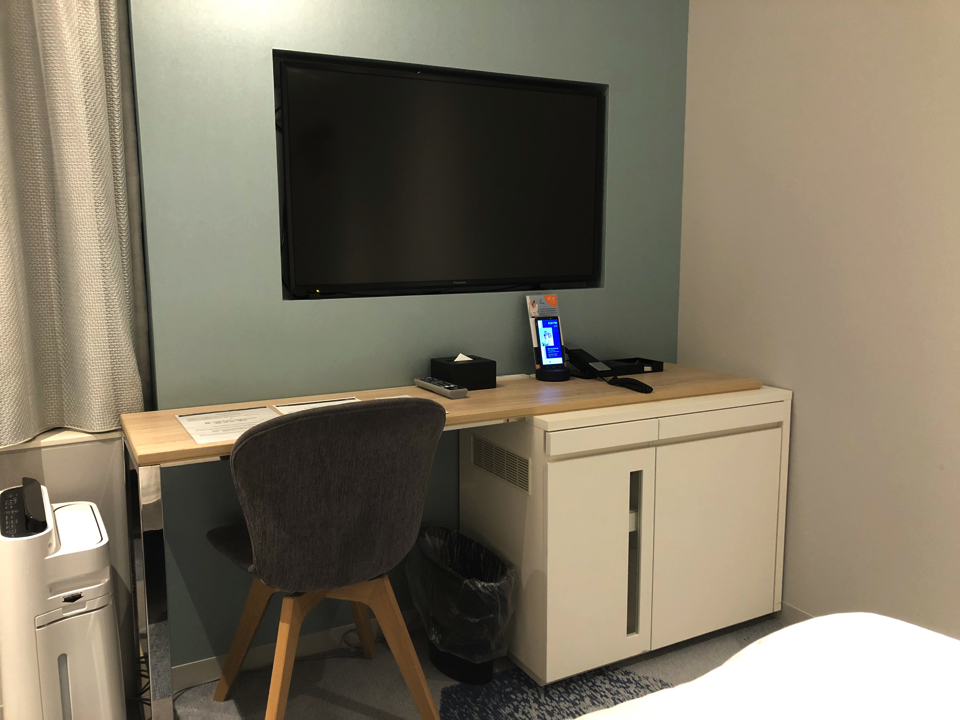 The TV was big.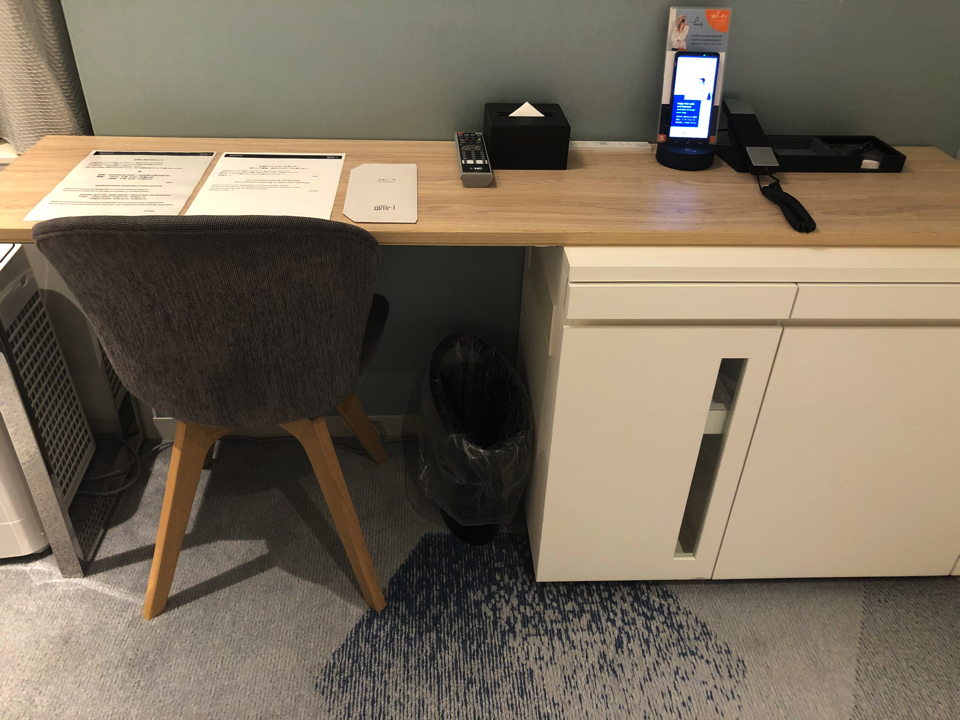 There was a desk underneath the TV. A phone, memo set and a smart phone was prepared on top.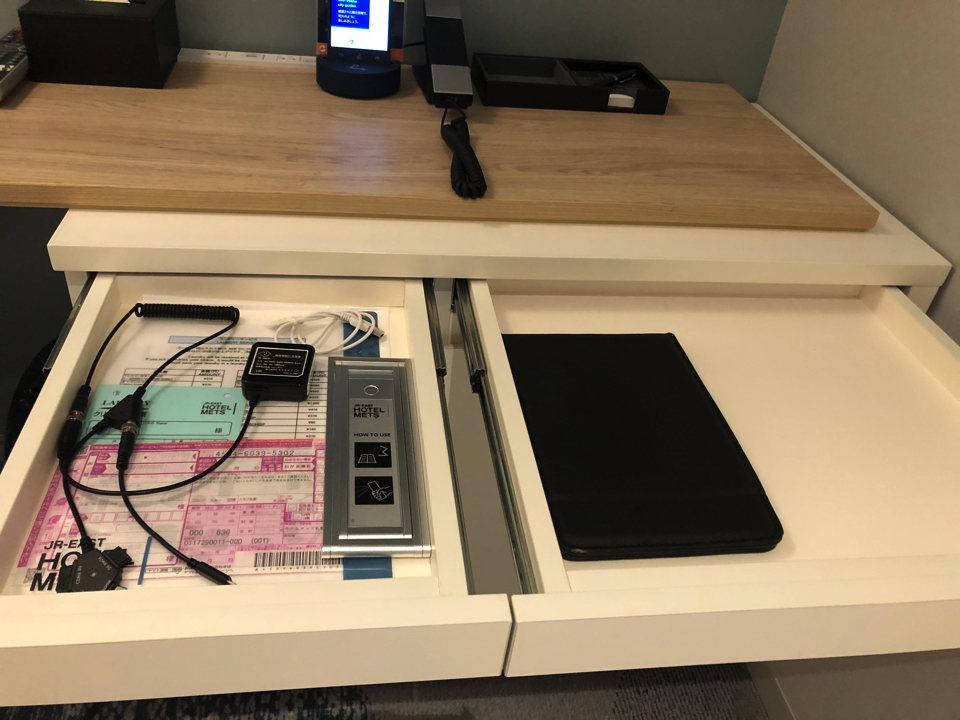 There was a mirror and various chargers in the drawer.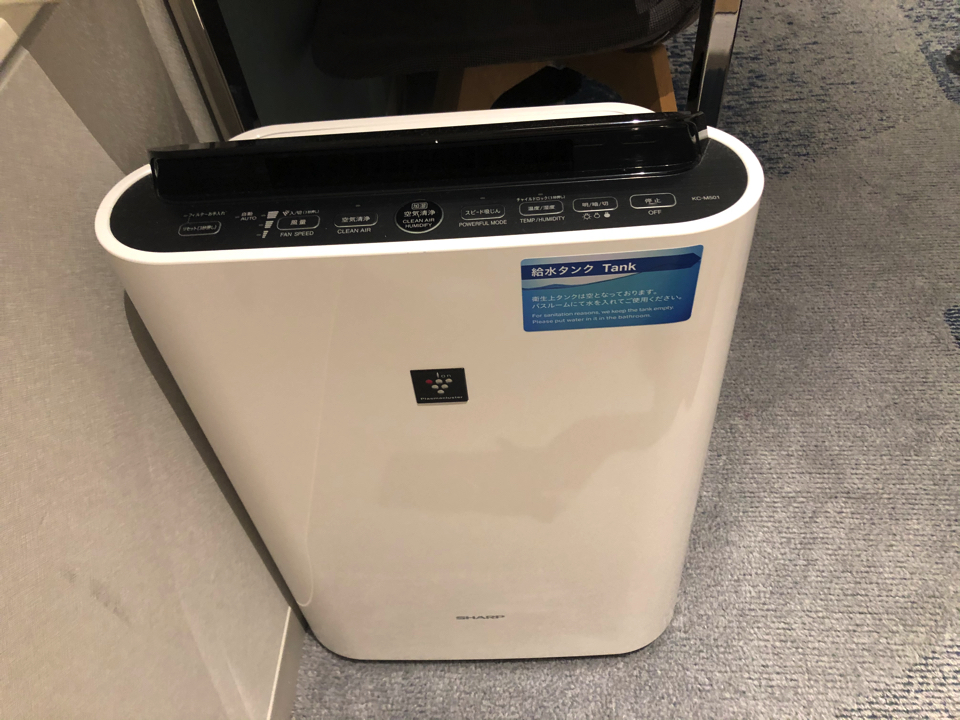 Air cleaner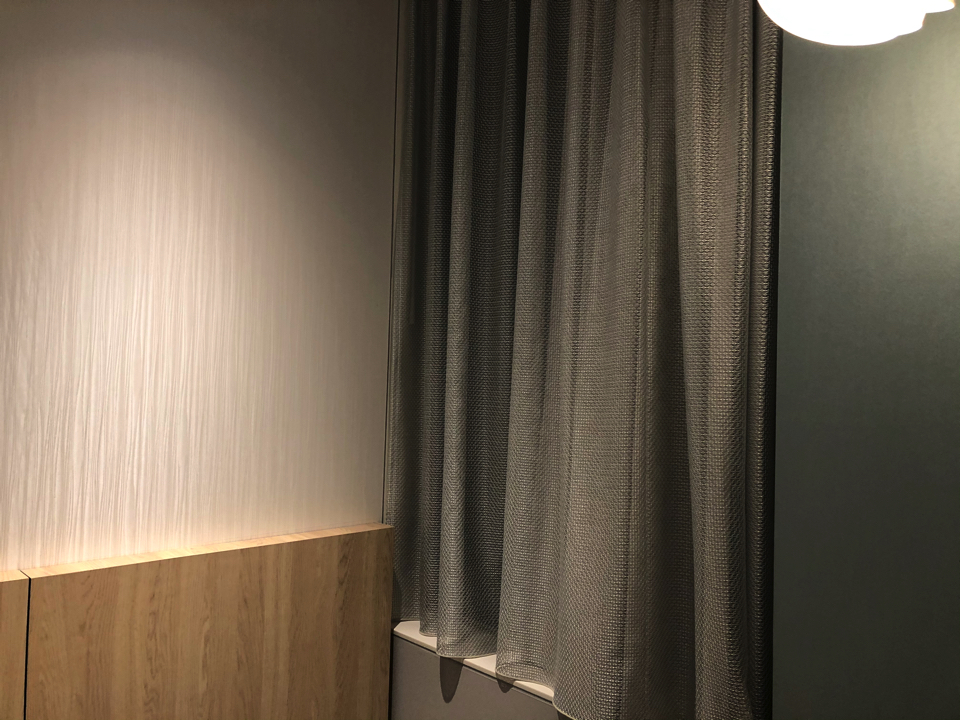 Window
Jr-East Hotel Mets Sapporo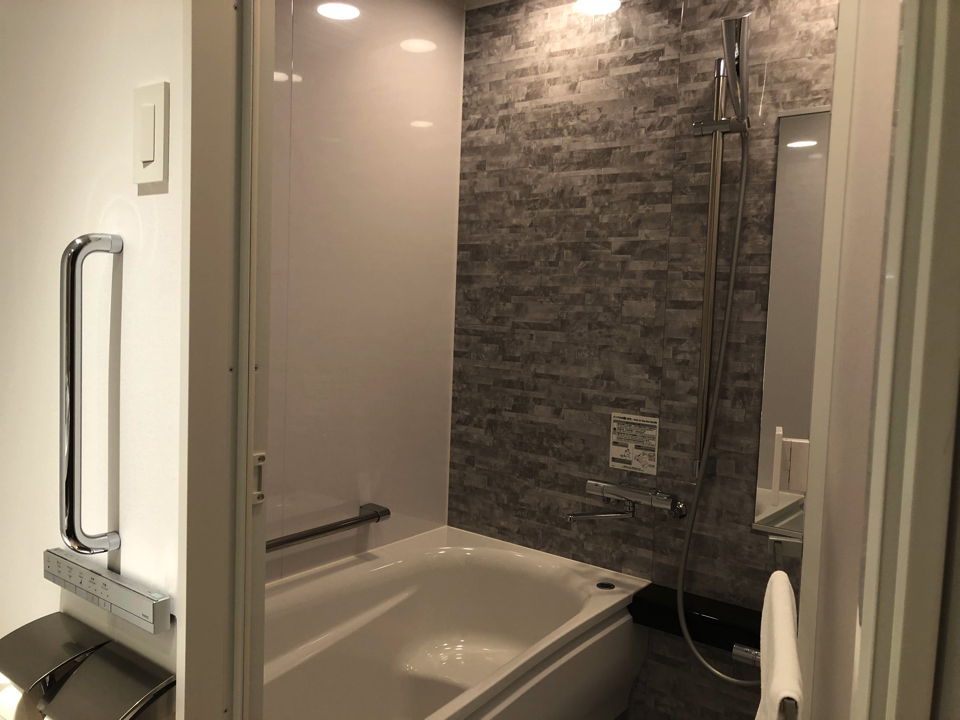 The bathtub/shower were in an independent room.
The bathtub was wide and deep.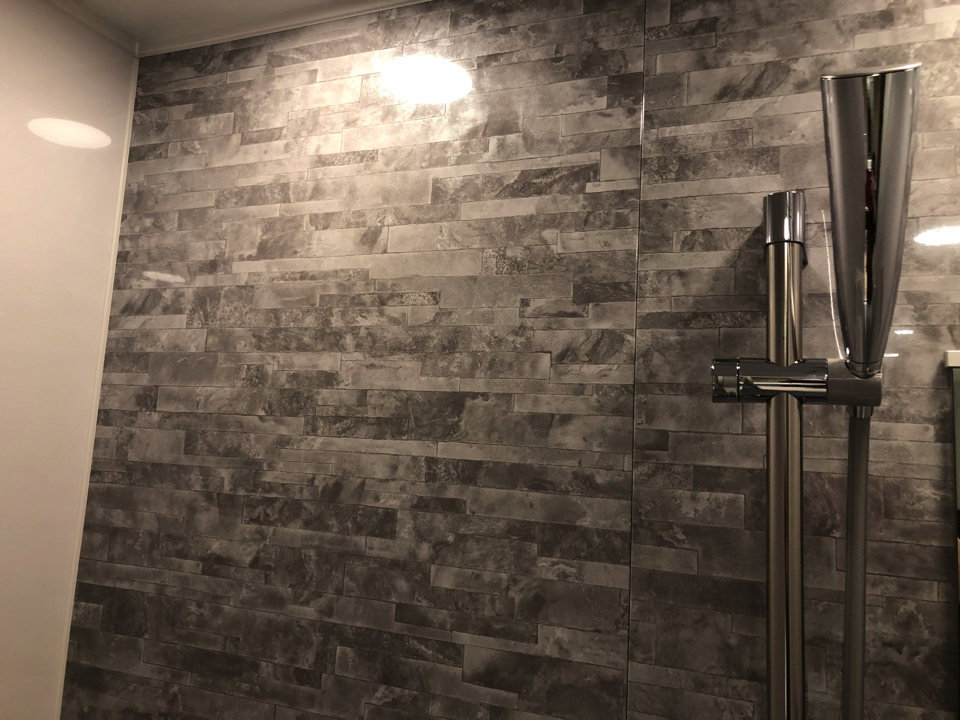 The shower was a height-adjustable and removable hand shower. The water pressure was just right and the temperature was easy to adjust.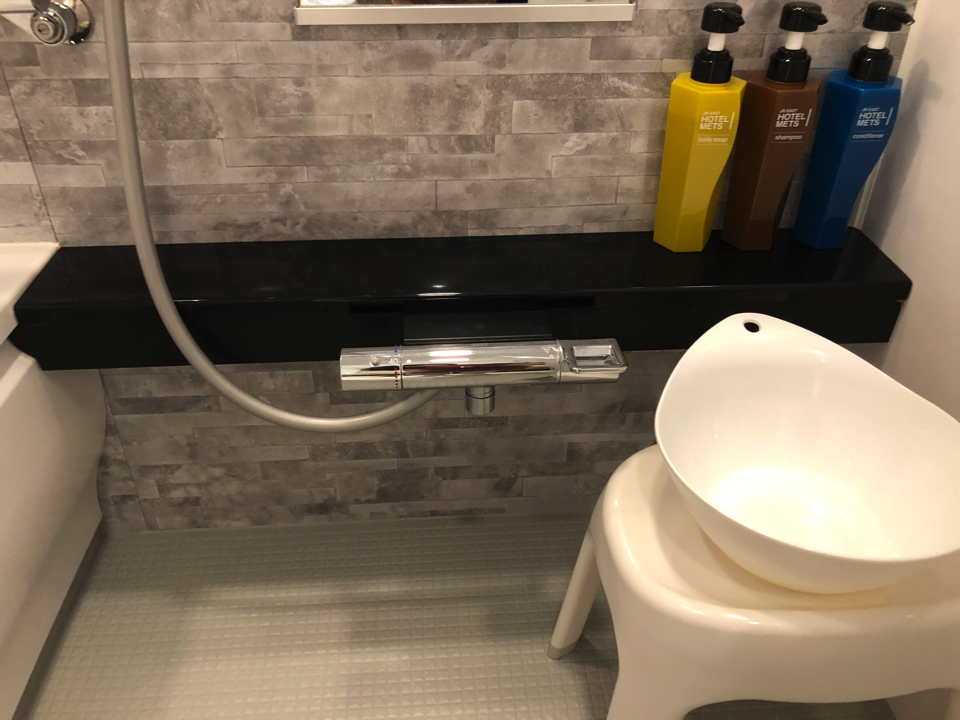 There was a stool and a bucket.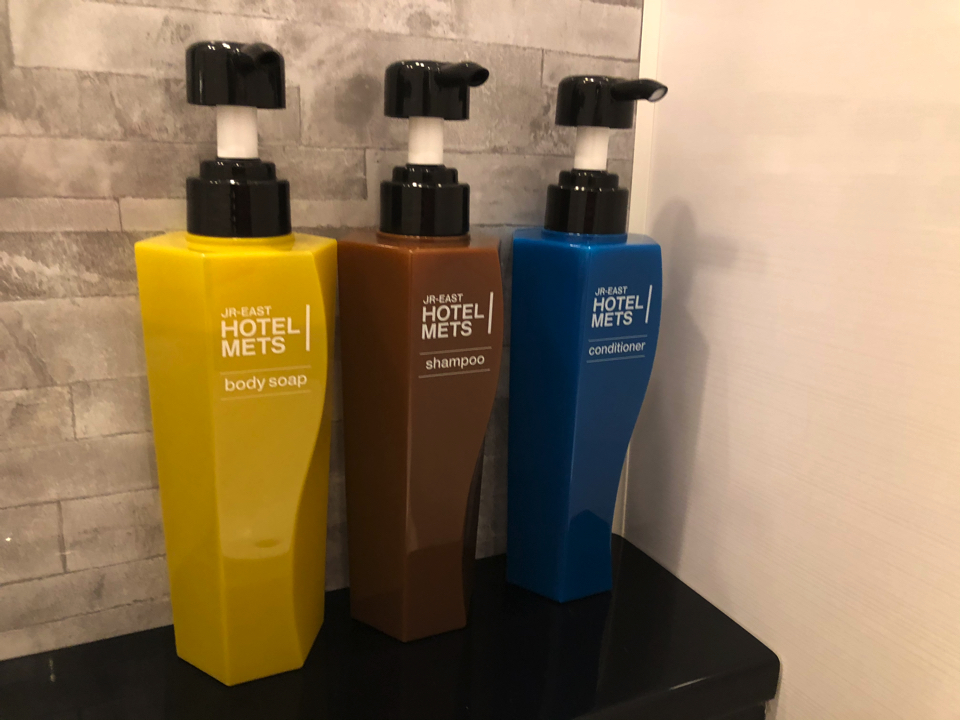 Shampoo, conditioner, and body soap were prepared next to the shower.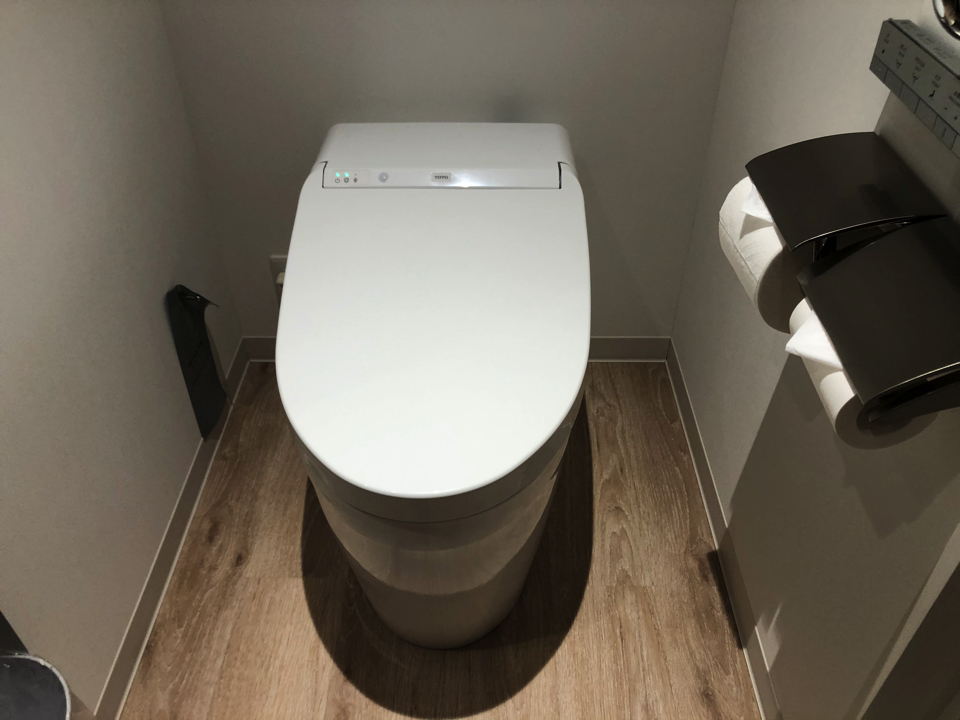 A toilet with a washlet function.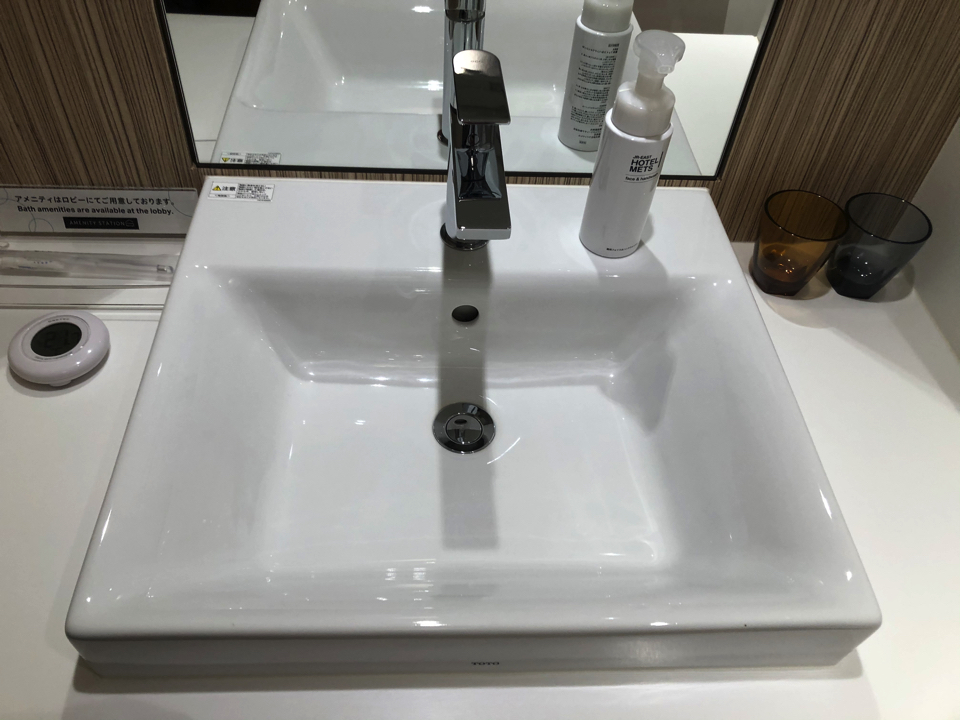 There was a face and hand soap prepared next to the sink. I chose face soap, makeup remover, hair elastic and a green tea bath salt from the amenity section.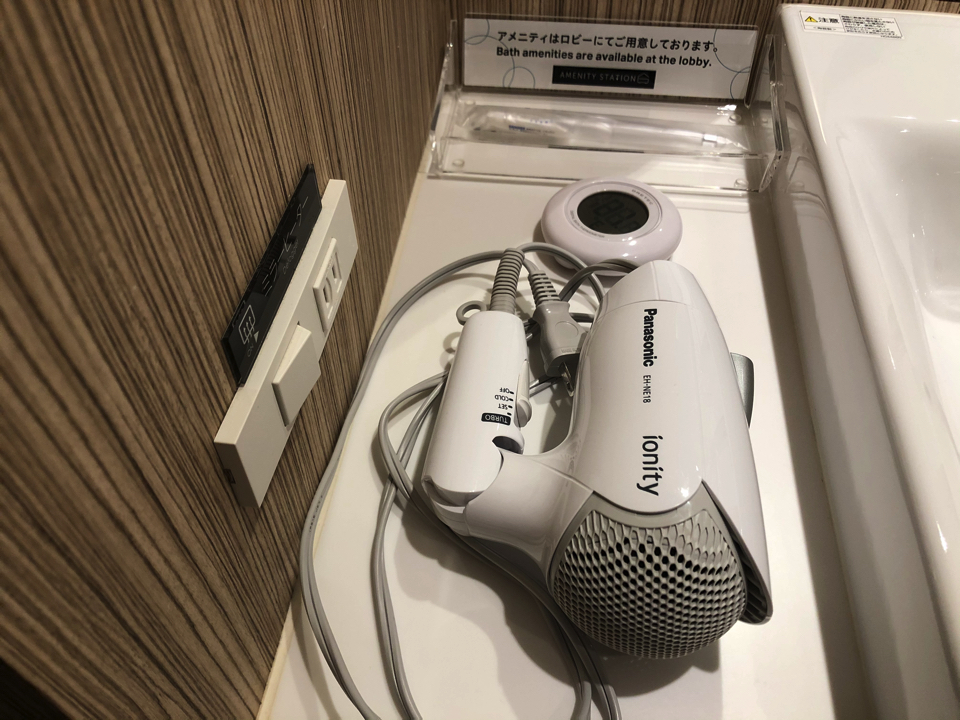 Hair dryer
Jr-East Hotel Mets Sapporo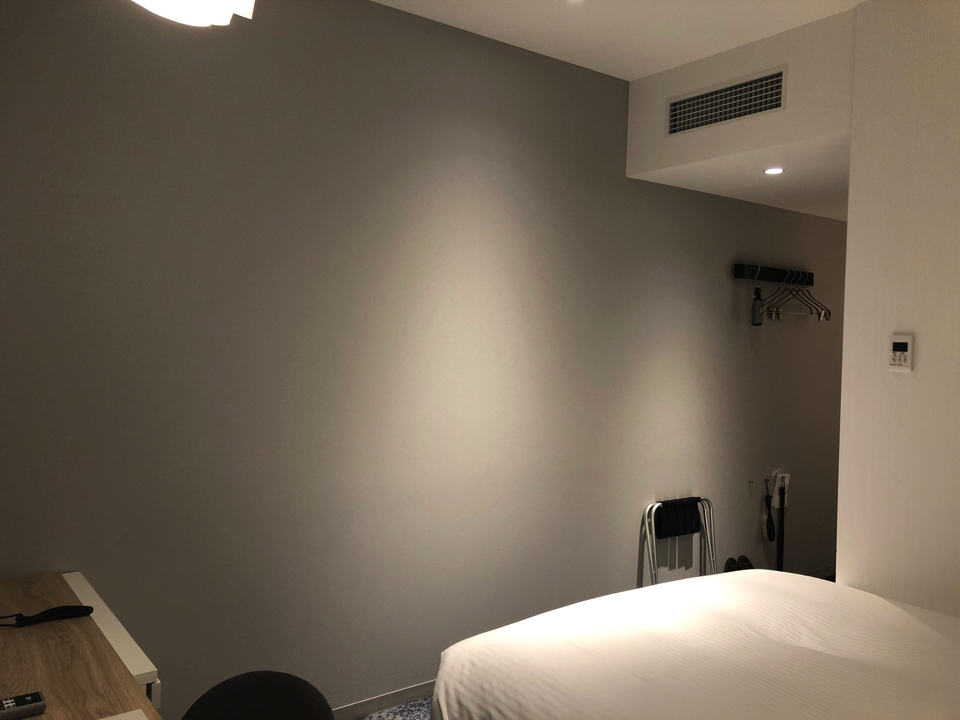 There was a hook to hang clothes on the wall by the entrance. There was also deodorant spray, clothes brush, shoe horn, slippers and a baggage rack.
Jr-East Hotel Mets Sapporo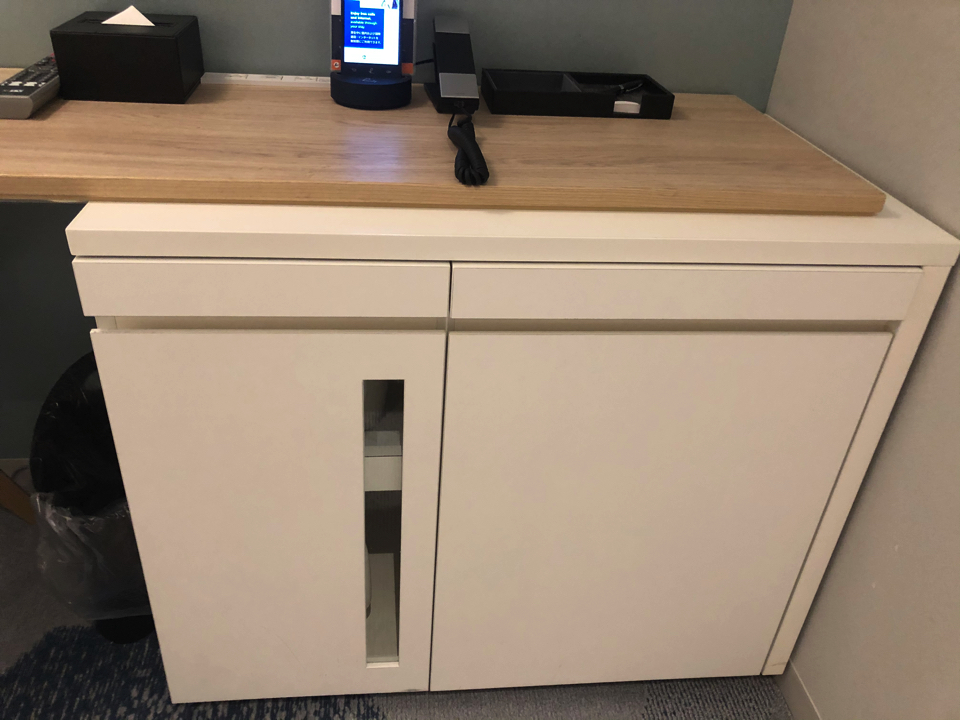 The cafe corner was in this cabinet.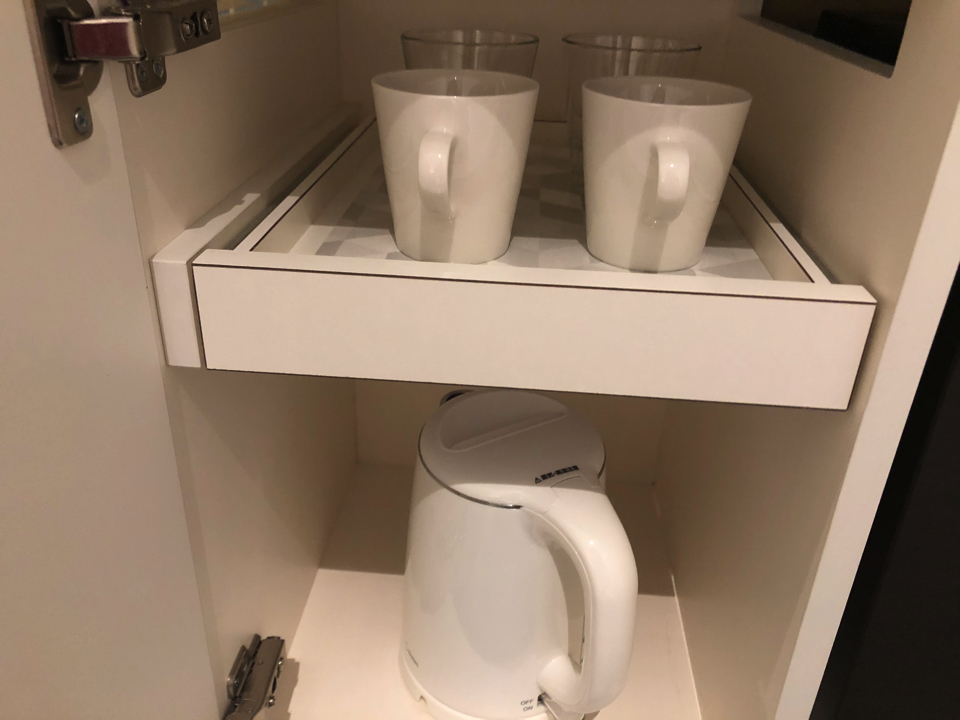 An electric kettle, cups and a glasses were inside. Hojicha and Sencha were prepared next to the front desk which you can take up to your room if necessary.
An empty refrigerator.
Jr-East Hotel Mets Sapporo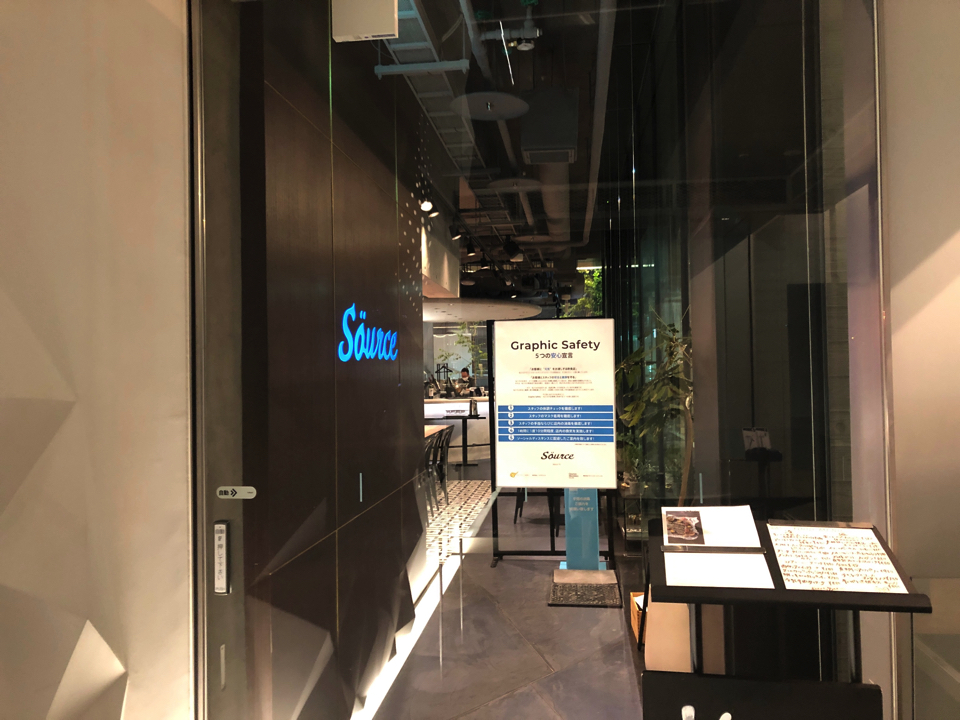 I had breakfast at a restaurant called the "Source 72." It is used as as a bar at night, so the restaurant had an elegant atmosphere. There were many choices to pick from on the menu.
Jr-East Hotel Mets Sapporo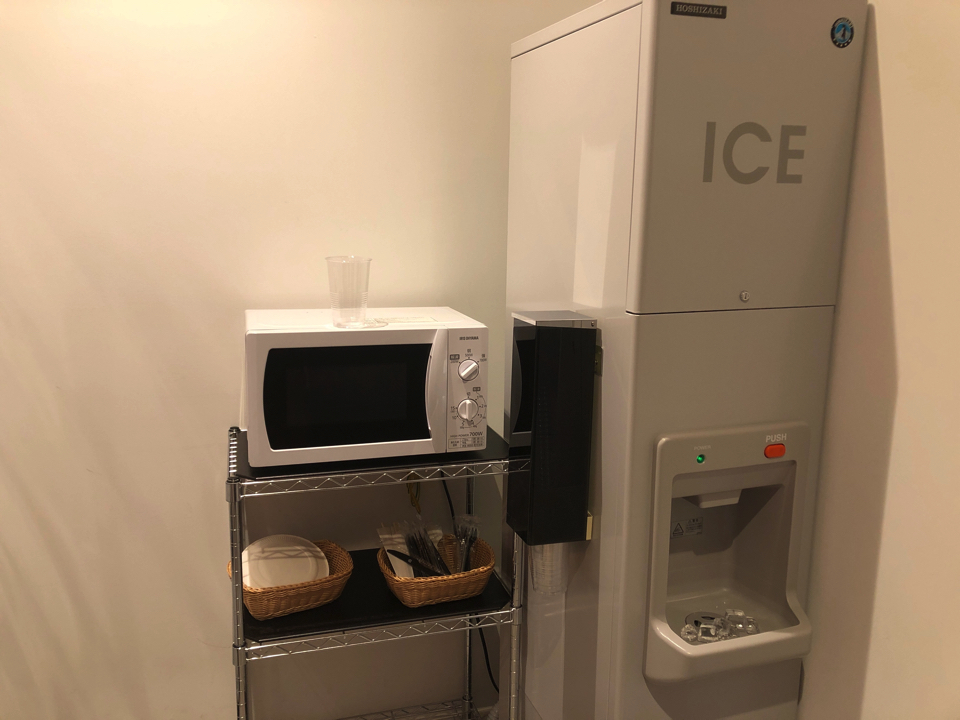 There was a microwave and ice machine on the 2nd floor.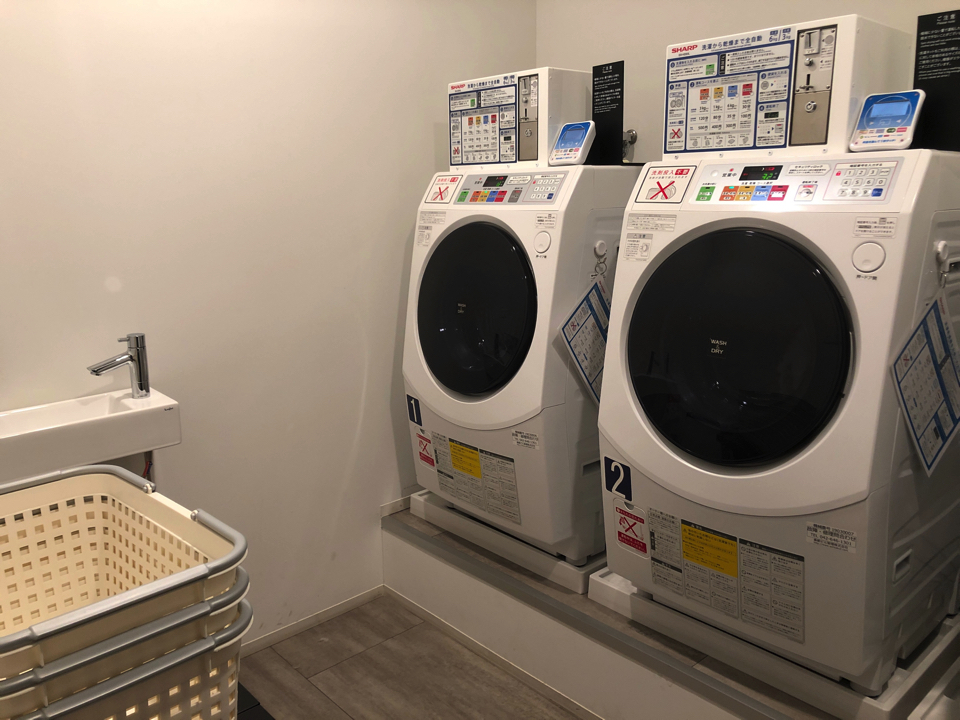 There was also a coin laundry with three washing machines prepared.
Jr-East Hotel Mets Sapporo
The road in front of the hotel was wide and it took some time to cross the intersection, but it is safe because there are many people passing by during the day. It was a 5 minute walk from JR Sapporo Station and it was an ideal location. It was convenient because the subway station is connected with an underground passage that takes you near the hotel. The area around Sapporo Station is not very popular at night, but there are no problems in terms of safety. There are a couple of taverns and convenience stores nearby, so it is perfect for those staying on a business trip.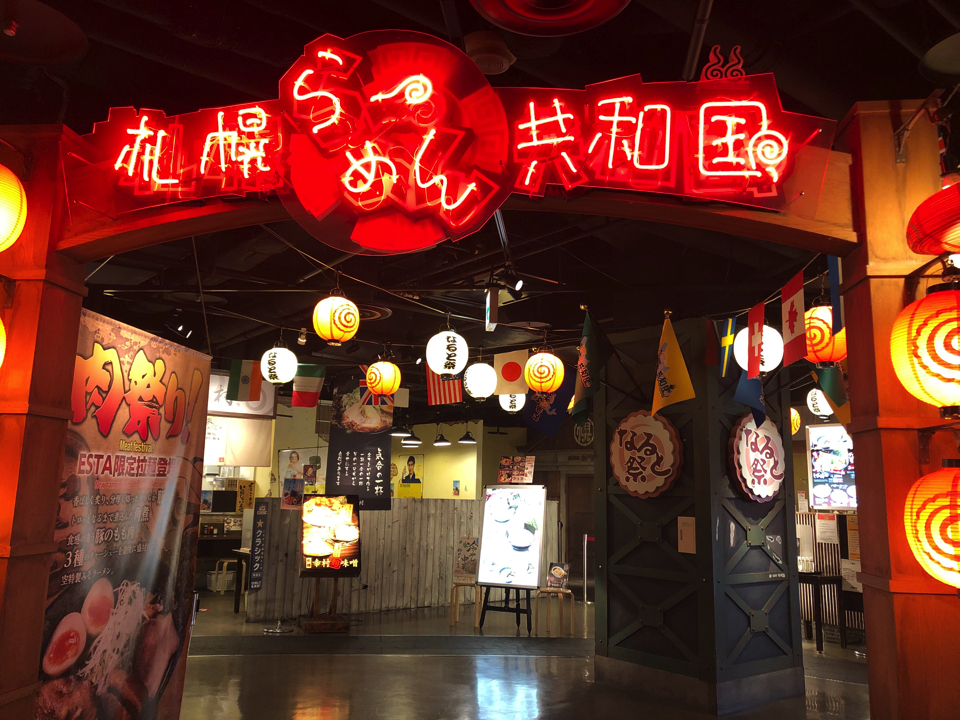 "Sapporo Ramen Republic" near the hotel.
Jr-East Hotel Mets Sapporo
The staff were always at the front desk ready to help. They were very kind. I was very pleased to know that I was able to keep my luggage at the front desk before checking in and after checking out. I have no complaints about the customer service here.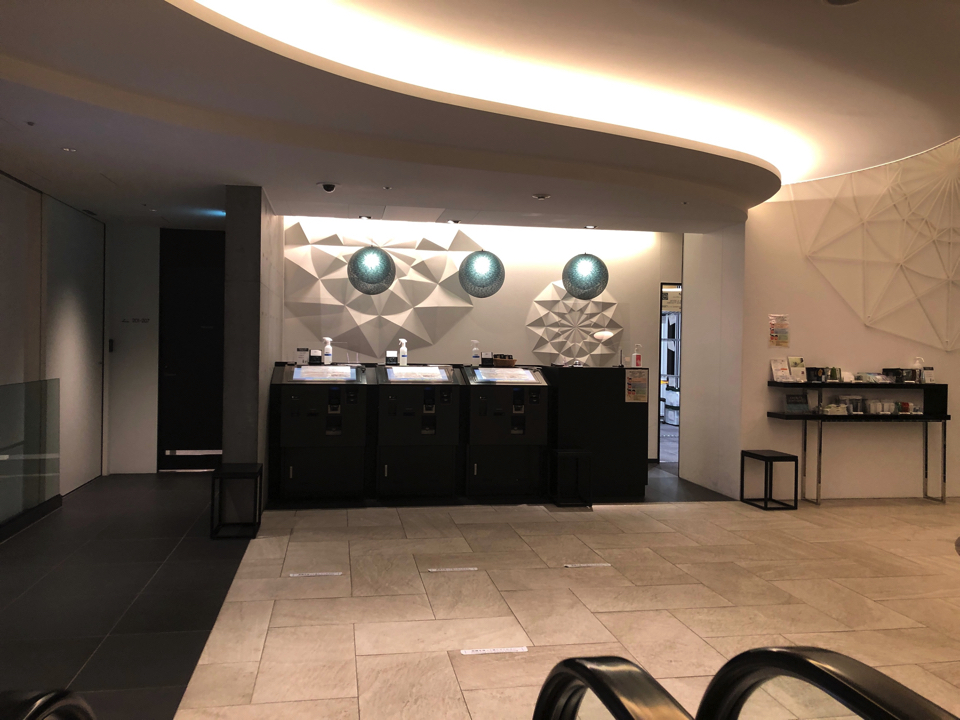 I often saw those traveling alone and as a couple. Many of them seemed to be staying on a business trip.
Jr-East Hotel Mets Sapporo
The hotel is not only convenient to get to JR Sapporo Station, but it is also near the entrance to the subway Sapporo station. There are also convenience stores nearby which is very convenient. There are only a couple of restaurants around the hotel, so it is quiet at night.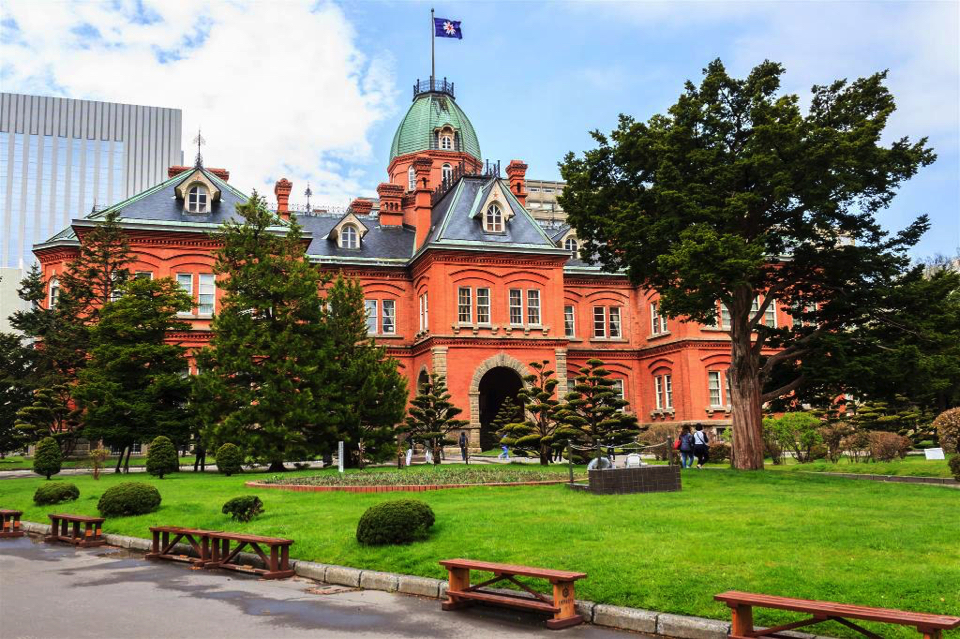 The hotel is within walking distance to the Hokkaido Government Office.
Jr-East Hotel Mets Sapporo
I had a very nice stay at this hotel. First of all, the location was very good. It was also convenient to have a coin laundry, microwave oven and an ice machine, and the hotel provided nice service. It is a new hotel, so it was clean throughout the hotel. If you ever plan on visiting Hokkaido, I would definitely recommend staying at this hotel.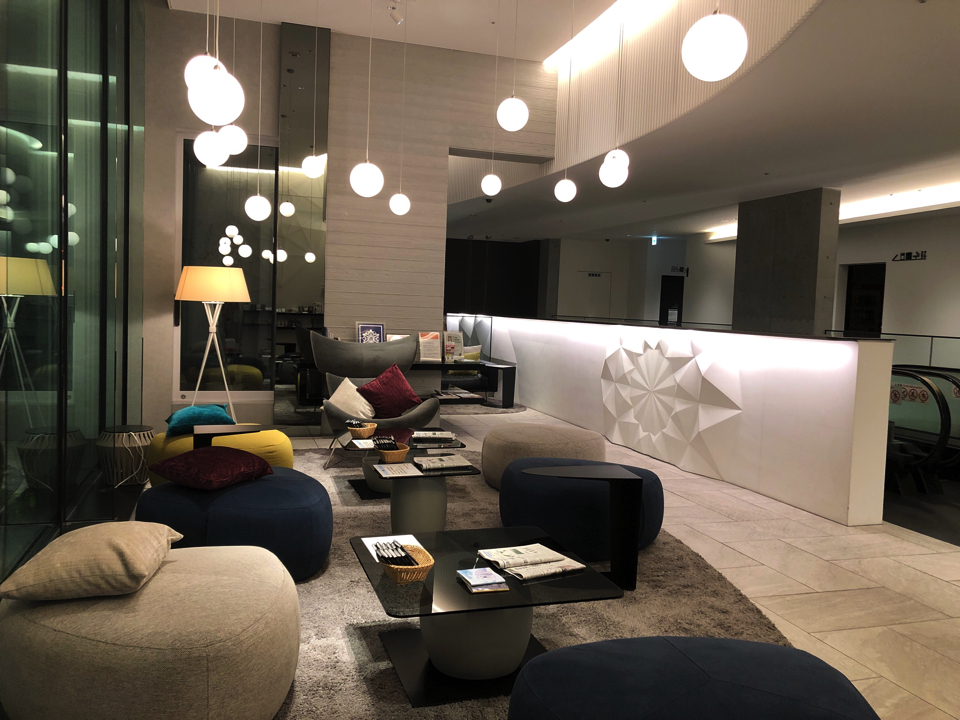 Jr-East Hotel Mets Sapporo
Jr-East Hotel Mets Sapporo
Recommended hotels in Sapporo