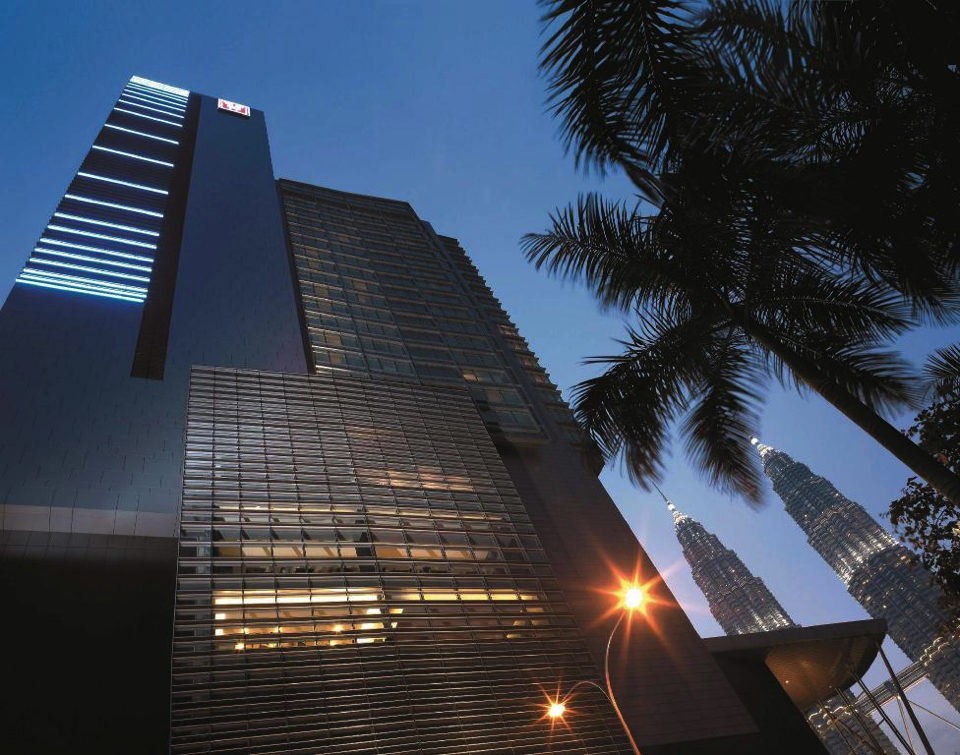 Detailed review & photos "Traders Hotel Kuala Lumpur"
There were two restaurants and a bar in the hotel.
The staff were always at the front desk even late at night and early in the morning and they were very kind and polite. There was also always a concierge standing at the entrance, so they can arrange a taxi for you.
The hotel was surrounded by the KLCC Park, so it was a very quiet environment. It takes about 10 minutes on foot to reach KLCC station, so if you go there, you can find everything from shops to restaurants.
From the airport, you can reach the hotel in about 50 minutes by connecting the KLIA Ekspres and the train. You will have to walk a little ways from the station, so if you have a lot of luggage it is more convenient to take a taxi.
This hotel was a reasonable hotel which I enjoyed staying at. First of all, The view of the Twin Towers was just as a expected. Since the hotel itself is a high-rise building you can enjoy the view of the towers from your room. For this reason I highly recommend staying in a room with a view of the Twin Tower. Also, the room was clean and spacious, and the staff were very friendly. The only issue was the distance from the hotel. However, there was always a taxis parked on the streets which was convenient.
Traders Hotel Kuala Lumpur
Recommended hotels in Kuala Lumpur