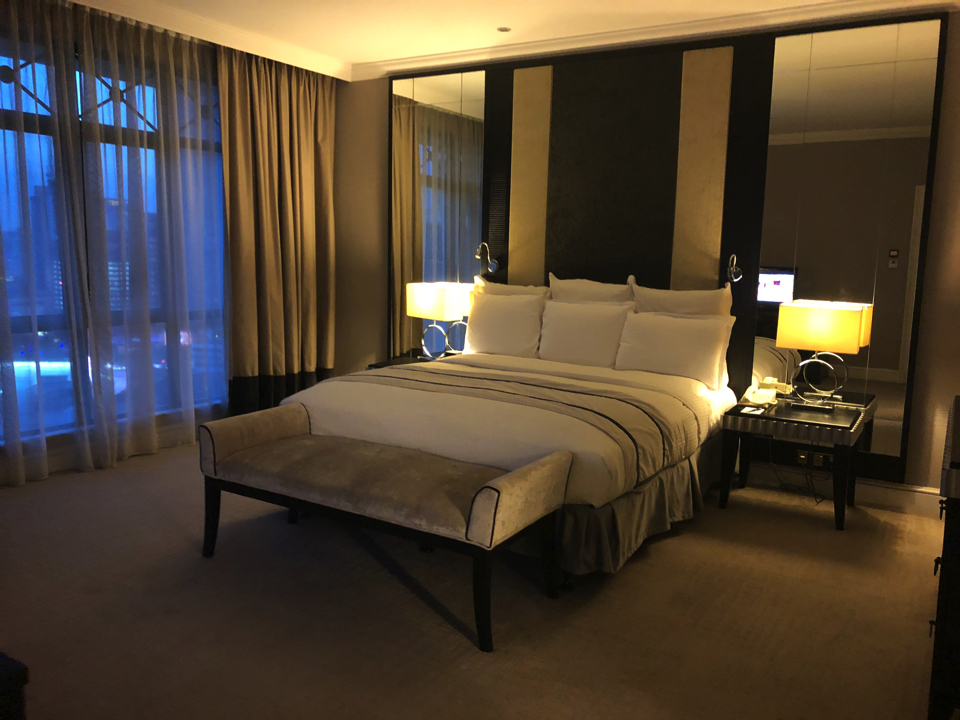 Detailed review & photos "The Ritz-Carlton, Kuala Lumpur"
The area around the hotel was crowded with many luxury hotels and shopping malls. Seen from the hotel room, a lot of construction work is being done around and there would be more malls in the future. Looking down, you can see a variety of towns, and looking up, you can see a magnificent building, and it seems that the old town and the new town are fused.
I had no trouble checking in at the front desk. The staff who were not standing at the front desk were very friendly and took good care of me. There were many families with children staying at this hotel.
It was very convenient around the hotel, because there were several shopping malls within an hour by taxi from the airport and within a 5-minute walk from the hotel. There were also supermarkets and convenience stores nearby. There are many luxury hotels in the area, and I felt that the security was not bad because it was crowded. When you leave the lobby a taxi will be called, so it's easy to get to your destination, and there are many sightseeing spots within 10 to 20 minutes.
I was happy to be able to stay at a 5 star hotel for a reasonable price. The purpose of this trip was not sightseeing but relaxing at the hotel, but it was a pity that the room was not available when I arrived after the check-in time. The rooms were very old and some bedrooms smelled of sewage. Also, I heard a lot of wind outside the windows and the sound of construction work, so if you are looking for a new and clean room I recommend staying at a different hotel. The pool and jacuzzi were very beautiful and relaxing. Next time I would like to stay in a normal room instead of a suite.
The Ritz-Carlton, Kuala Lumpur
Recommended hotels in Kuala Lumpur