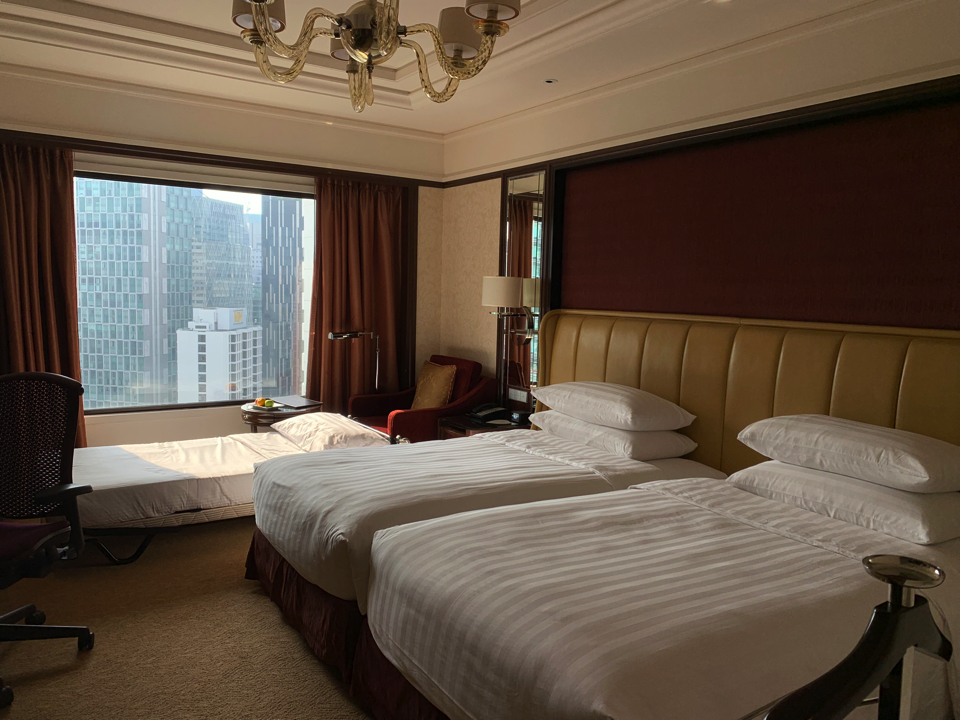 Detailed review & photos "Shangri-La Hotel Kuala Lumpur"
There was a monorail running in front of the hotel and the streets were crowded, but it was a quiet location. There were flowers and palm trees on the side of the road, so you can feel at ease in nature like a tropical resort. There were signs in Malay and English, so I was able to go to the station and surrounding destinations without looking at the map. There were other large hotels and restaurants, and there were many places to eat. The road in front of the hotel is paved and clean with no trash. Also, because there are street lights and electric bulletin boards, so I had no trouble walking at night.
I was impressed with all the staff, including the cleaning staff. There were enough employees to respond to all the guests staying at this hotel. At the breakfast venue, food replenishment and unnecessary tableware were cleaned up smoothly and the circulation was quick. I received a newspaper in the morning newspaper and the cleaning staff provided a lot of amenities, so it was a polite service.
I arrived at KL Central Station from the airport in about 30 minutes by KLIA Express. From there it takes about 15 minutes by monorail to Bukit Nanas station, which is the closest to the hotel. The area around the hotel was lined with other hotels, cafes and international restaurants. There were street lights at night, and tourists went out to eat out. There are also security officers, so I think you can rest assured in terms of security even at night. If you leave the hotel and follow the monorail track to the left, you will reach Bukit Nanas monorail station and Dang Wangi LRT station in less than 5 and 10 minutes, respectively. You can reach the center of Bukit Bintang in about 4 minutes by monorail.
I had a wonderful time at this hotel. It was a relaxing hotel where I could feel the nature. The staff were warm and polite. This hotel is recommended for individual travelers who are not accustomed to traveling abroad. The use of Horizon Club is a service that I especially recommend to those who want to enjoy a hotel stay. It is comfortable to eat and drink almost all day long. It was a space where you can enjoy extraordinary life, with people from countries and classes that you wouldn't normally meet.
Shangri-La Hotel Kuala Lumpur
Recommended hotels in Kuala Lumpur