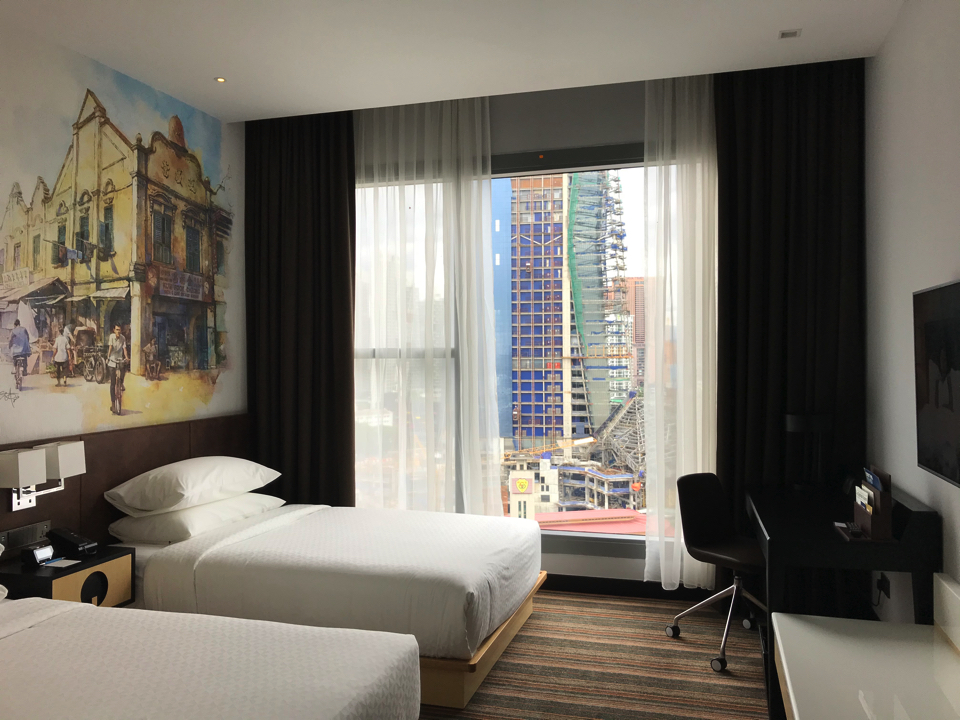 Detailed review & photos "Four Points by Sheraton Kuala Lumpur, Chinatown"
There is a famous restaurant called "Nakuchaten" near the hotel. There was also an egg tart shop, bars, Korean restaurants, ice cream shops, Asian fusion restaurants and Chinese restaurants within a 5-minute walk from the hotel. There is a convenience store in a private store diagonally in front of the hotel where you can buy water and sweets. However, since it is a private store, it closes at night and is closed on holidays. In addition, there is a small supermarket called KK Supermarket at the entrance of Petaling Street, which is about a 3-minute walk, and Seven-Eleven is at the nearest Pasar Seni station. Both are within a 5-minute walk. Bukit Bintang, which is the most downtown area from the nearest station, is 2 stations away. It's less than 10 minutes away by car which is convenient. Central Market is also within walking distance.
Although it is a Marriott-affiliated hotel, most of the staff were Chinese Malaysian. Everyone was friendly and helpful. I had requested an early check-in for an hour in advance, and in fact I arrived an hour and a half earlier, but they checked me in sooner.
The hotel is about an hour's drive from the airport. The nearest station (subway), Pasar Seni, is less than a 5 minute walk from the hotel. There are many restaurants around the hotel, and some are open until late at night. Therefore, I don't think there will be any interruption in traffic. However, I do not recommend walking alone at night as it is a place that is often seen with homeless people. There is no problem in the morning or daytime, but since it is an area with many travelers, you should be careful with snatchers.
I stayed at this hotel and had a good time by stopping at the places I would normally pass by and trying out the food stalls I was interested in. It was very convenient to be in a location where I could go back to the hotel, take a break, and go out to the city again. The facilities of the hotel were new, clean and functional, as it was built in 2019, and the service and hygiene were good.
Four Points by Sheraton Kuala Lumpur, Chinatown
Recommended hotels in Kuala Lumpur