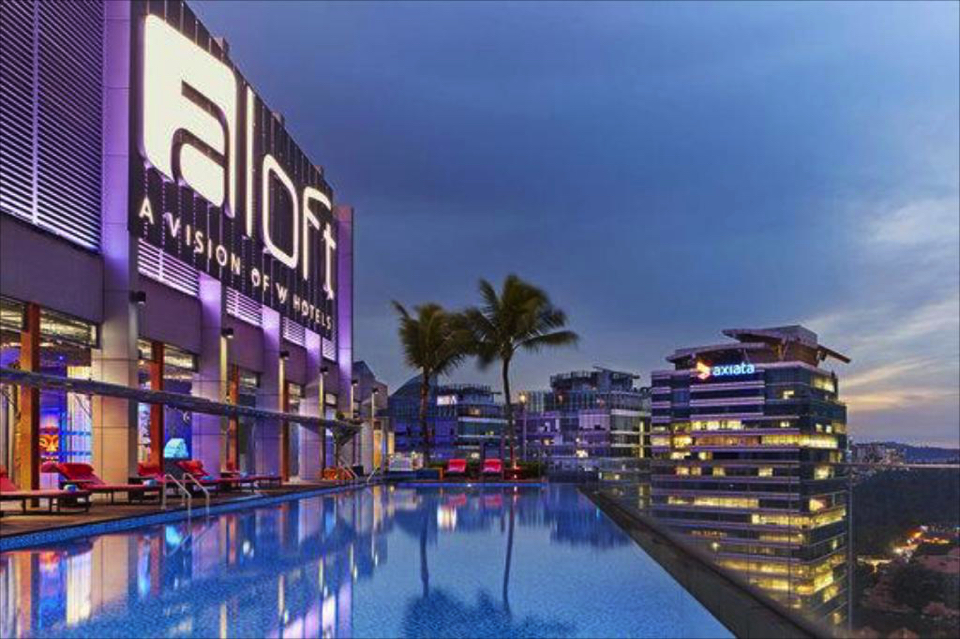 Detailed review & photos "Aloft Kuala Lumpur Sentral"
Transportation was very convenient as it is right next to the Sentral Station which is the hub station. There is also a currency exchange office inside the station, which was very helpful when I needed foreign currency in a hurry.
By all means, it was Murray Glish, so it was difficult to understand. However, all Malaysians are very cheerful and have a spirit of hospitality, so if you get lost or are having trouble many people will help you. The hotel staff was very attentive and always responded very kindly.
It seemed safe around the Sentral Station. Also, because it is a station where express trains directly connected to the airport can go, it is very convenient. Also, there is a mall attached to the station with many shops to shop at. You can buy what you need and eat what you want at the mall.
The hotel itself is directly connected to the hub station and has a covered road to the office district, so you can go to work without getting wet. For those staying to go sightseeing, I think it is more convenient to stay at KLCC, but I don't think there is any problem staying at this hotel for a business trip. From the point of view of transportation, long-distance buses also stop, the express runs directly to the airport, there is a shopping mall nearby and a fulfilling breakfast was served in the morning. Considering that it was Include, I'm glad I made this hotel overall. I had a very nice stay at this hotel.
Aloft Kuala Lumpur Sentral
Recommended hotels in Kuala Lumpur