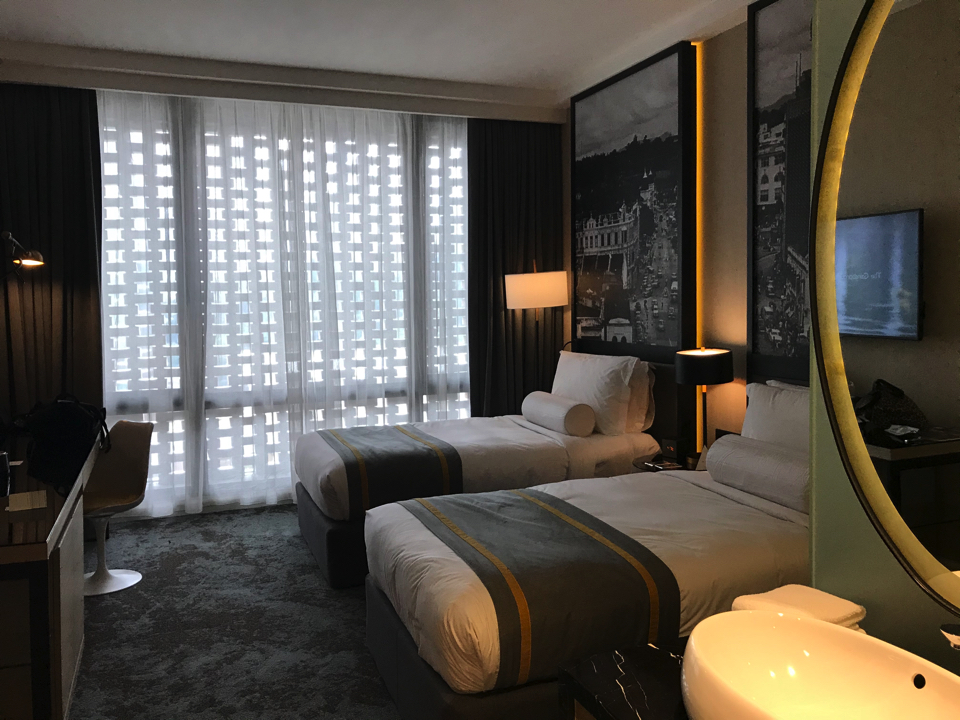 Detailed review & photos "Hotel Stripes Kuala Lumpur, Autograph Collection"
There are many other hotels and office buildings such as the Sheraton Hotel around the hotel. There are various restaurants for office workers, and there are various options such as Italian, Japanese, bar, and French, but many of them were a little overpriced. On the other hand, there are Malaysian and Indian restaurants, and I think you can eat delicious food at a reasonable price. There are several cafes, food stalls, and restaurants nearby that are open from the morning, so I think there are various breakfast options outside the hotel. From the monorail station, which is about a 5-minute walk away, if you take the monorail, you can reach Bukit Bintang, a major tourist destination in 3 stops. By taxi or Grab, you can reach famous huge malls such as KLCC and Pavilion in 5 to 10 minutes.
As it is a new hotel and it is a medium-sized hotel, all the staff were young and friendly and fresh rather than skilled. From the time I made a reservation on the reservation site, I certainly felt the attitude toward the service, such as the guidance that early check-in was possible for free.
The hotel is about an hour's drive from Kuala Lumpur International Airport. In addition, there is a monorail station about 5 minutes away on foot. There are restaurants, cafes, convenience stores, etc. around the hotel, but it is dark at night when you enter one, and it is not recommended to walk alone at night. However, it is safe to walk outside during the day.
The hotel is close to the Indian town (textile town), and although it is an area with many office buildings, there are several restaurants and cafes that are famous locally, so I was able to enjoy it with a fresh feeling. Since the hotel itself is a medium-sized hotel, all the staff had a friendly atmosphere, and after two nights, they seemed to remember our faces. It's not a so-called luxury hotel, but it was very nice that the rooms and restaurant were new and clean. I had a very enjoyable stay at this hotel.
Hotel Stripes Kuala Lumpur, Autograph Collection
Recommended hotels in Kuala Lumpur