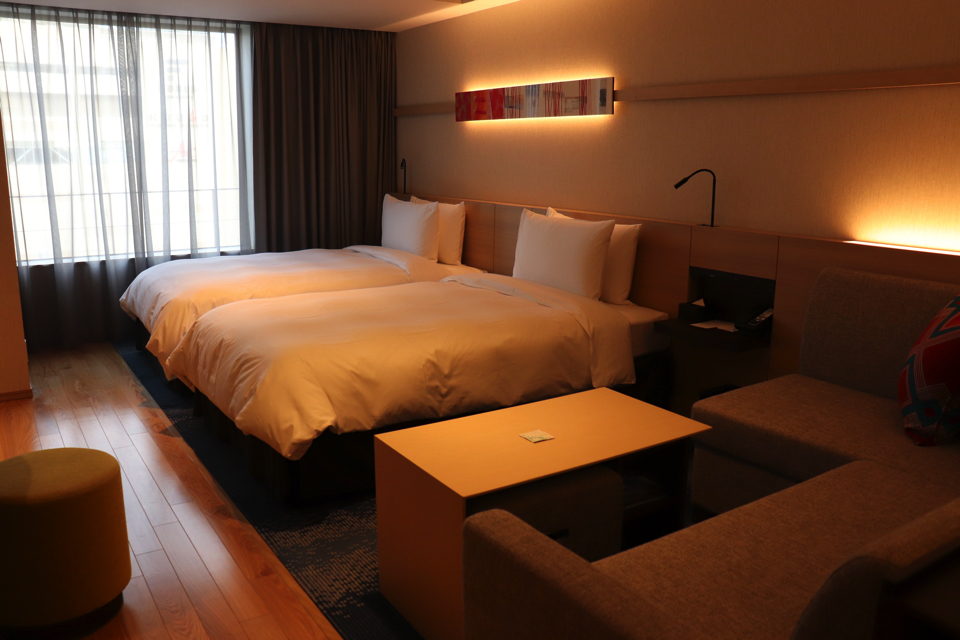 Detailed review & photos "Hyatt House Kanazawa"
The hotel is adjacent to Kanazawa Station, so it is a convenient location to go anywhere in the city, including sightseeing spots.
The correspondence of the staff were polite. As for the guests I saw families and couples staying. At the "H Bar" on the 3rd floor some businessmen were on their computers working during the day.
When you exit Kanazawa Station Kanazawa Port Exit (West Exit), you will see the hotel building right in front of you. The entrance is on the right side of the building, so don't mistake it for the next "Hyatt Centric Kanazawa."
I had a nice stay at this hotel. It's just opened and it's new and beautiful, and the interior used wooden floors and it was convenient to have a kitchen in the room. Also, the 1st and 2nd floors of the building are commercial facilities, and there are various restaurants, so I was able to enjoy some Kanazawa gourmet food. If you are staying in Kanazawa for a little longer, this is a hotel you should definitely choose.
Recommended hotels in Kanazawa