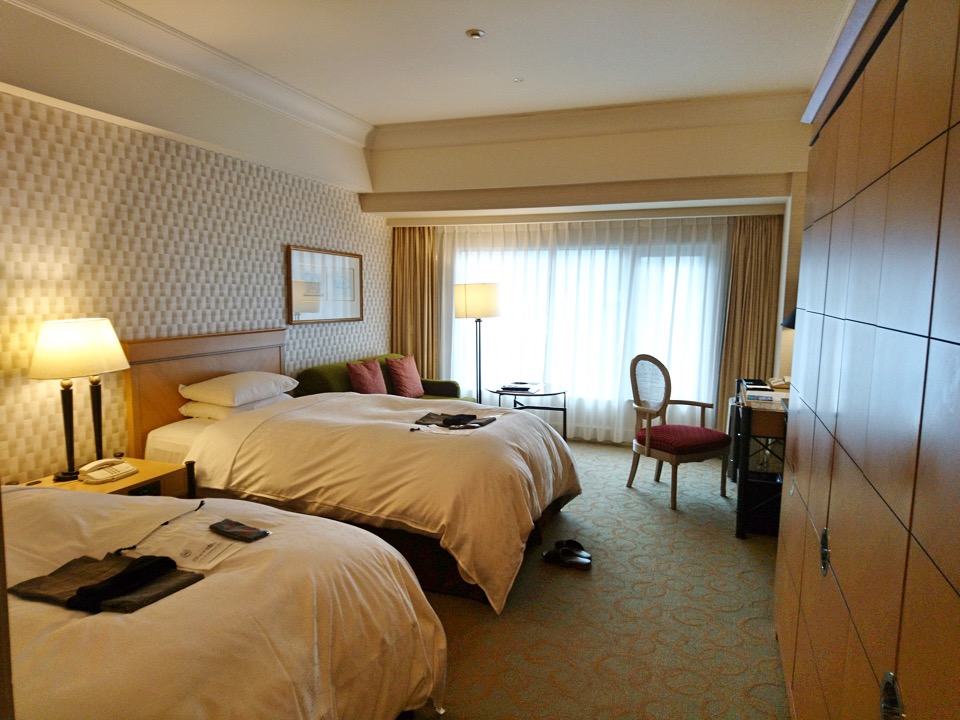 Detailed review & photos "Kobe Bay Sheraton Hotel & Towers"
Rokko Island itself was a town. This hotel is located in the center of the Rokko Liner, which extends from north to south, and you can move to the east and west without getting wet by using the connecting bridge. At Kobe Fashion Mart, big events were also possible, and there were also Rokko Island Kohnan Hospital and River Mall. It was a hot day, but the children were soaking in the artificial river in the shallow water and playing, so I thought it would be a good place for families. I found a very large AEON gourmet city nearby, so it would be convenient for residents to do their daily shopping.
The staff at the front desk were new at their job, but it did not bother me at all. The restaurant staff's were very pleasant to interact with. When I was taking pictures with my child on my smartphone, I was very impressed by the staff who offered to take a picture for us.
Unfortunately, there doesn't seem to be a free shuttle bus to the hotel. So, we took the Rokko Liner at Uozaki Station on the Hanshin Railway. The parking lot seems to be free for guests within 24 hours after warehousing, and it is close to the Hanshin Expressway Kobe Line, so if you are in Keihanshin, I think it is convenient to drive. Also, there is a toll bus from Sannomiya, so it seems that you will arrive in about 20 minutes, but the fare is reasonable, so I think it will change depending on the direction you come. Also, if you come from Kansai Airport, there seems to be a direct limousine bus. I think this is convenient for people far away. Only reservations were required from the hotel, and there was a ticket vending machine next to the entrance on the 1st floor.
This stay has completely changed the image of this hotel. At first I was thinking of going shopping in Sannomiya, but I thought it would be best to spend a relaxing time at the hotel rather than staying after sightseeing here and there. There is a bus to Sannomiya, but the fare is not cheap and it takes time, so I was happy to be able to spend a relaxing time at the hotel. This time I came with my child, so I wanted to visit with my family, including my husband by the end of the year.
Kobe Bay Sheraton Hotel & Towers
Recommended hotels in Kobe