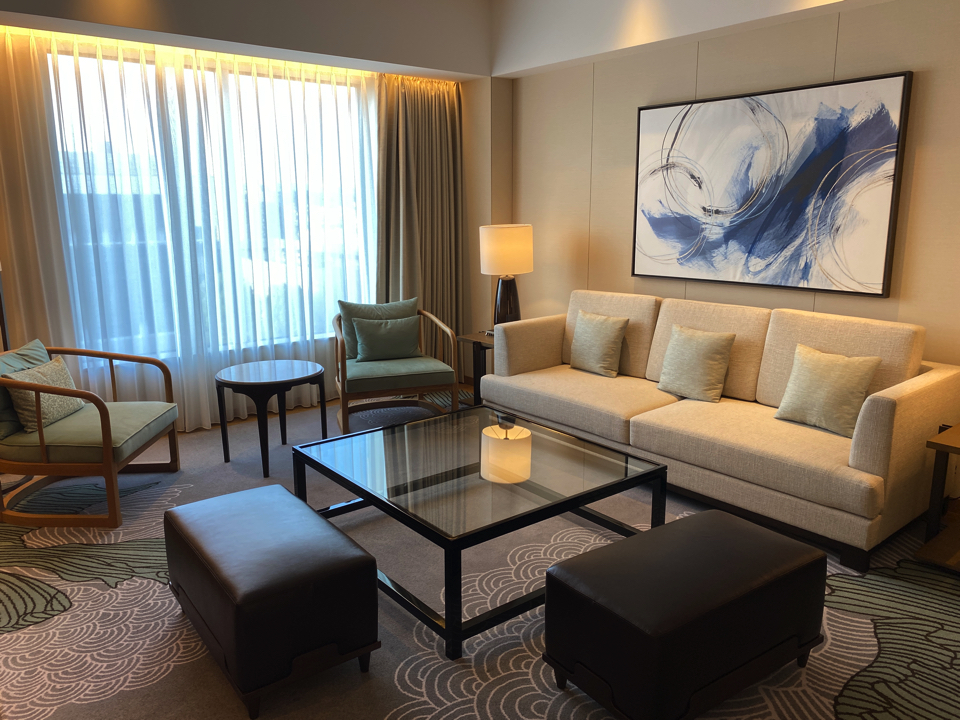 Detailed review & photos "JW Marriott Hotel Nara"
The hotel is located in the city center of Nara, in front of Nara City Hall, and there were many restaurants in the area, so I experienced no inconveniences during my stay. The Heijo Palace site was nearby and the Nara Park was only a 10-minute drive from the hotel.
The staff were polite and welcoming. They were also very attentive and easy to approach. There seemed to be many local guests staying at this hotel or having lunch or dinner at the restaurants. I often saw couples and families.
The hotel was about a 7 minute drive from Nara Station and a 7 minute walk from Shin-Omiya, which is a Kintetsu Line train from Nara Station. There is also a bus stop in front of the hotel, so you can easily get around the city.
I had a nice stay at the "JW Marriott Hotel Nara." The hotel was modern and elegant with a luxurious yet casual and cozy atmosphere. It is a new hotel, so the room was very functional. You can stay at the hotel and spend a relaxing time instead of going out. However, the location is very convenient, so you can get around the city very easily and visit many sightseeing spots. I would love to stay at this hotel again if I get the chance to visit Nara.